All Pegasus Senior Living communities believe that we are "better together." Each of our teams take the time to make sure that our seniors are able to come together to experience a sense of community and enrichment. Although we are practicing social distancing, we are still finding ways to unite and enjoy life through happy hours, birthday parties, and other monthly events.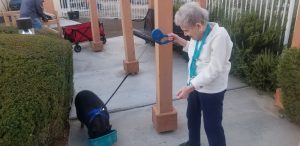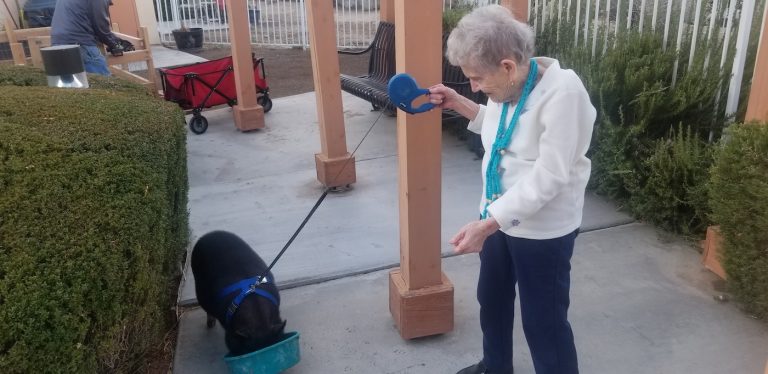 We're sure everyone is familiar with therapy dogs. How about a therapy pig? If you live in Whispering Winds of Apple Valley, you'd know! Our southern California community is lucky to have Sox, the therapy pig. And we give special thanks to Life Enrichment Director, Gloria Passo, who introduced the mini potbelly pig to the community after visiting him on her friend's farm. The residents have helped train Sox to become a certified therapy pig. Nearby students and their families also helped to raise Sox before the pandemic, bringing the whole Apple Valley community together. Nowadays we are still providing unique activities and socially distanced get-togethers. Keep up with us on Facebook to see what Whispering Winds is up to!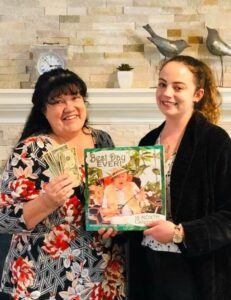 Speaking of our important Life Enrichment Directors, we are so lucky to have Teresa Hadley keeping days exciting over at Broadway Mesa Village in Arizona. Hadley's goal is to "ensure life is literally enriching for our seniors." For the past two years, Teresa has organized everything from game nights to Oscar viewing parties. She makes sure every resident feels special by painting a banner on special days like birthdays and anniversaries. We're thrilled for our seniors at Broadway Mesa Village to have someone like Teresa keeping their lives engaged and enjoyable!
Another way that our residents are engaging with each other is by giving back to the community. Barbara and Beverly of Broadway Mesa Village come together by donating dolls to local foster homes. The women collect the dolls through donations and add their special touch by creating one of a kind clothing for the toys. These dolls are then donated or passed along to local fire/police stations where they are distributed to families in need. We are so grateful for Barbara and Beverly. Not only are they giving back to the Mesa community, but they are experiencing this good deed together.
Our Pegasus communities are always looking for ways to keep our sense of community alive. With our Life Enrichment Directors and innovative residents, our communities are truly experiencing that life is "better together." If you are exploring senior housing options for yourself or a loved one, contact a Pegasus community near you. We'd love to help and share how we redefine senior living.
Read more about senior living care services.