When considering senior care and living options in Northeastern Tucson, it is helpful to understand the differences between assisted living and memory care communities. While both provide a supportive and caring environment, there are key differences to consider when choosing the right option for your loved one.
Some senior living communities provide both levels of care, while others specialize in one or the other. Tucson Place at Ventana Canyon provides nationally recognized assisted living. We also offer signature memory care featuring the Connections program.
Senior living in Tucson, Arizona is vibrant and exciting. Northeast Tucson is the perfect place to call home for seniors looking to retire in an area with plenty of activities and beautiful scenery. In addition to its stunning views of the Ventana Canyon, this region has many options for assisted living and memory care communities.
Let's explore some things to consider when searching for senior housing in Tucson.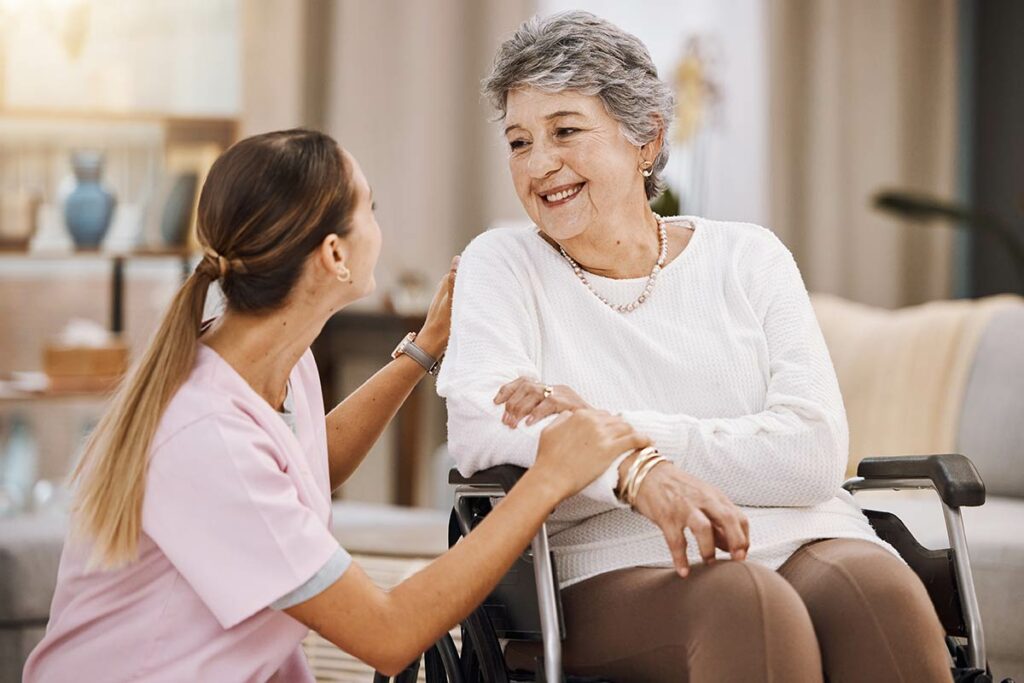 Assisted Living and Memory Care Communities in Tucson
When choosing an assisted living or memory care community in Northeastern Tucson, it is important to consider what kinds of amenities and options are offered:
Does the community provide excellent services such as meals, housekeeping, transportation, and activities?
Are there on-site health professionals available if needed?
Is there a strong sense of community among residents?
Do residents seem to be healthy and in good spirits?
These are all critical questions to ask before deciding which community is suitable for a loved one.
Tucson Place at Ventana Canyon is a senior living community in Northeast Tucson. Our community has been rated as one of the best assisted living communities in Arizona by U.S. News & World Report for 2022-23. Such recognition is a testament to our commitment to providing exceptional care.
We offer a variety of amenities designed to make our residents feel right at home, including delicious meals prepared daily by our culinary team, engaging activities, on-site wellness programs, 24/7 support, and much more!
What are the similarities between assisted living and memory care?
Both assisted living and memory care communities offer private or semi-private apartments, meals, housekeeping, and recreational activities. Either type of senior living provides a supportive environment with trained professionals dedicated to helping residents lead an active and fulfilling life.
Assisted living and memory care's most significant benefits and similarities are a sense of community and a chance to remain active.
Socializing is essential in older age. It helps keep brain health in check and encourages friendly connections. A social lifestyle can increase energy and make life more enjoyable overall. Regular conversations with family and friends help reduce feelings of loneliness and isolation.
With the risk of depression and other psychological issues in senior citizens higher than ever, regularly interacting with others can help boost their quality of life. It also creates opportunities for helpful support systems when needed and fosters human connection that can bring much joy.
Not having such connections comes with many risks, like physical inactivity and cognitive decline. Assisted living and memory care are excellent ways to stay socially engaged and foster new relationships.
The Difference Between Assisted Living and Memory Care
Assisted Living communities are designed to support older adults with daily activities such as bathing, dressing, and medication management. Assisted living services include:
On-site physical, occupational, and speech therapy
Mobility assistance
Chef-prepared meals
Dining assistance
Housekeeping and maintenance
Laundry service
Scheduled transportation
Memory Care communities provide the same services and more. This specialized version of senior housing provides individualized care for older adults with Alzheimer's or dementia. These communities offer a secure and supportive environment that helps residents maintain independence and find purpose.
Connections is the signature memory care program offered to residents in our community. Dr. Sandra Petersen created the program to help keep seniors moving, learning, and socializing. This engaging approach encourages healthy brain activity through evidence-based techniques.
Common Questions About Senior Living in Arizona
At what age do most seniors go into assisted living?
Most seniors go into assisted living in their mid-80s, although some seniors may choose to move into assisted living earlier in their retirement if they need help with daily activities.
A typical assisted living resident in Arizona:
Needs help bathing
Needs help dressing
54 percent are over 85
57 percent have memory loss
Does Medicare pay for assisted living in Arizona?
No, Medicare does not typically pay for assisted living in Arizona. Medicare is a federal health insurance program that primarily covers medical expenses. It does not normally cover the cost of room and board in assisted living.
However, some Medicare Advantage plans may offer additional coverage for assisted living. It is important to consult with a healthcare professional or insurance specialist to understand your coverage options.
The good news is that the average cost of assisted living in Tucson, Arizona is lower than the national average of $4,500 per month.
Do seniors enjoy living in Northeastern Tucson?
Northeastern Tucson is a beautiful and vibrant area known for its natural beauty, outdoor opportunities, and cultural attractions. Tucson Place residents have a breathtaking view of the Sabino Canyon Recreation Area. We also love visiting nearby places like:
DeGrazia Gallery in the Sun
The Mini Time Machine Museum of Miniatures
Tucson Botanical Gardens
Tucson Place at Ventana Canyon:
Tucson Place at Ventana Canyon is a senior living community in Tucson that offers assisted living and memory care options. We also provide short-term respite care.
Our community encourages residents to be physically and socially active while receiving long-term personal care services. Seniors living here have a variety of choices and options:
Seasonal menus
Individualized service plans
Professional team members are happy to assist with residents' needs. Our assisted living and memory care community offers hassle-free living that promotes independence.
Visit Assisted Living in Tucson, Arizona
Contact us to explore senior living options in Tucson, Arizona. An independent and fulfilling lifestyle is possible in our community. Take a tour and experience top-rated assisted living and memory care.