Our Partnership With Genesis Rehab Services Increases Access to Quality Treatment
Recently, Pegasus Senior Living made it easier for our residents to access a full continuum of care  options by partnering with Genesis Rehab Services (GRS). GRS is located on-site at Pegasus communities across the country, meaning residents won't have to worry about the hassle of  traveling to an appointment when they are in need of rehabilitation services.
For many seniors, the relationship between senior living and rehabilitation is an important one. When choosing a senior living community, it's a good idea to consider both your present and future care needs, and look into options that offer a full array of care services.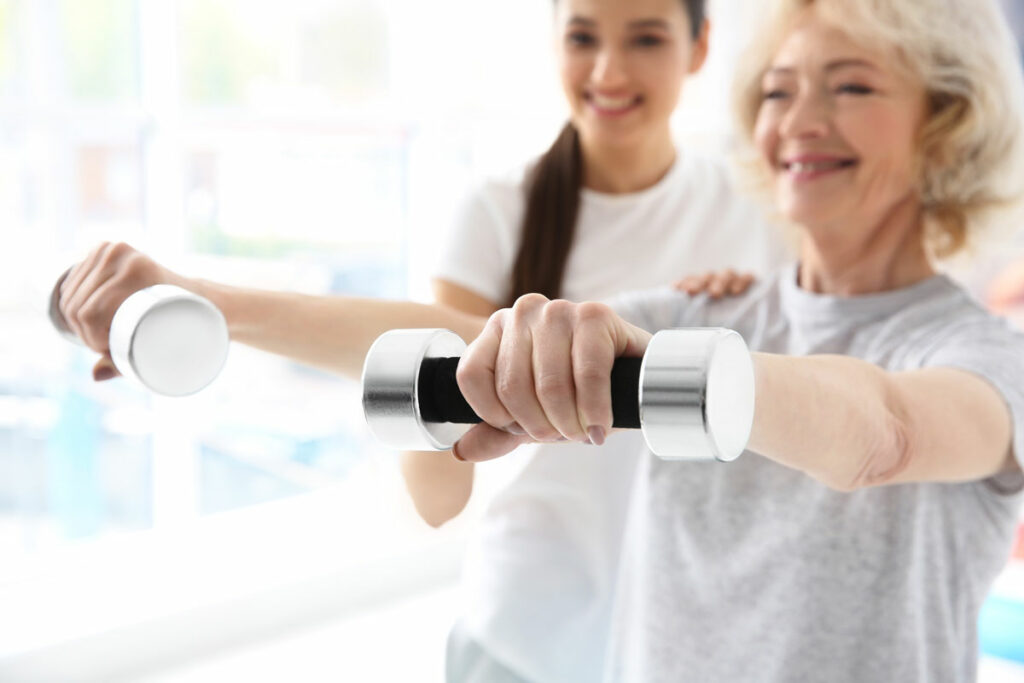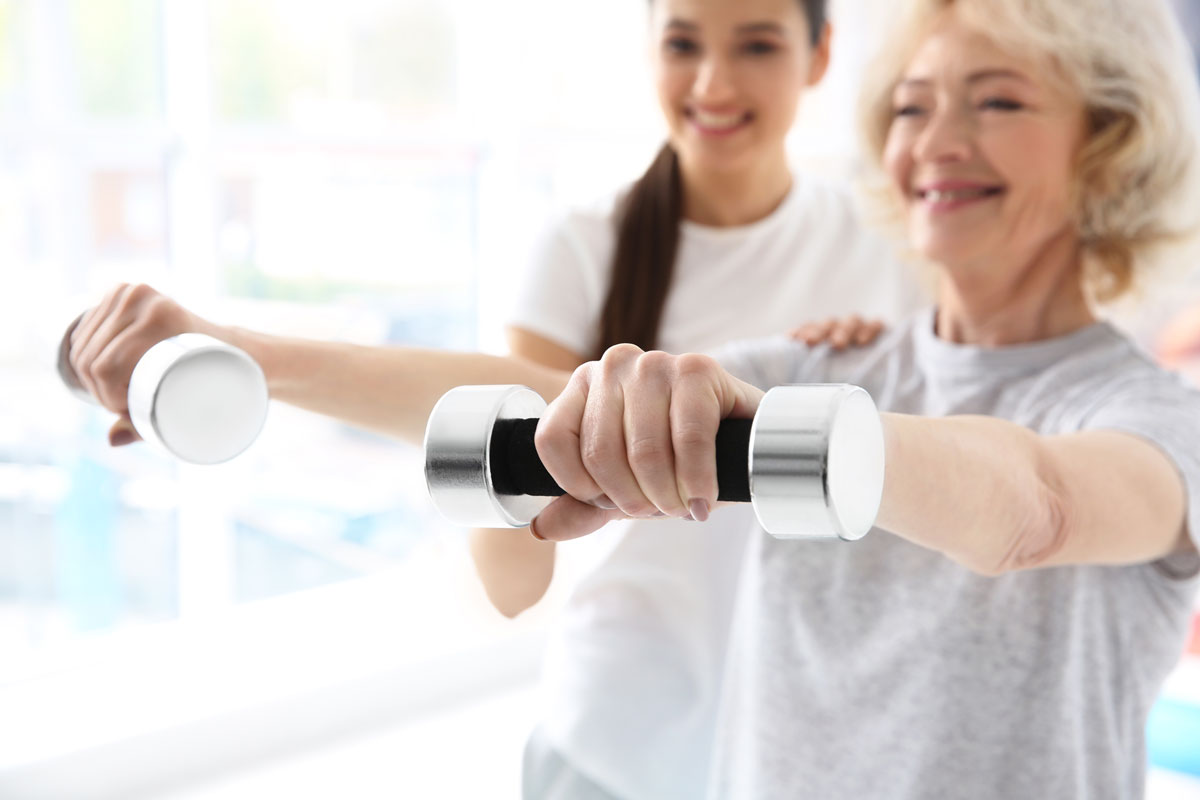 What Conditions Does Senior Living Rehab Help to Treat?
GRS services are designed to help Pegesus residents regain or retain their optimal level of independence through physical therapy, occupational therapy, speech therapy, respiratory therapy, and wellness services. Along with the physical and cognitive changes that often go along with the aging process, GRS can help treat more complex diagnoses like:
Stroke
Chronic obstructive pulmonary disease
Dementia
Low vision
Dysphagia
Lymphedema
Post surgical joint replacement
GRS therapists can also help seniors to develop a multi-disciplinary approach to pain management.
What Are Some Benefits of Senior Living Rehabilitation?
Here are some ways that our rehabilitation services can change the lives of our residents.
| | |
| --- | --- |
| Area | Description |
| Find your strength  | Through therapeutic exercise programs, our rehab services can help you regain your balance, prevent future injuries, increase your range of motion, and improve muscle function. |
| Do what you love | Rehab services can help you work to safely and independently perform daily living activities like cooking, bathing, and dressing. Our team members can adapt tasks and modify the environment to enhance each patient's ability. |
| Enhance your communication | Our speech-language pathologists can help you to address communication problems, memory loss, and swallowing dysfunction. Treatment plans can focus on comprehension skills for written and verbal communication, as well as cognitive status. |
| Breathe Easier | Genesis respiratory therapists care for patients with breathing and cardiopulmonary disorders. |
Now that Pegasus Senior Living offers these comprehensive services in our communities through one provider, it's easier than ever to access the rehabilitation services that are right for you.
Reach Out to Learn More Today
If you'd like to speak with a team member about how on-site rehabilitation services can benefit you or your loved one,
contact Pegasus Senior Living
today.