If you're an adult child of a senior, your parent may need more help these days, and though you want to be available, you may not be able to give the assistance they need daily. We all want the best for our loved ones and often need resources that can help our loved ones stay independent. Let's take a look at some senior care options you may be considering.
Adult Day Care Services
Adult day services can be an alternative or supplement to home care or act as an intermediate step in between assisted living or nursing home care. Adult day care helps those who need more supervision and services. According to AARP, "more than half of older people who attend adult day care have some degree of cognitive impairment."
There are different types of programs and services out there, many run by nonprofit organizations like medical centers and senior organizations. These programs provide some assistance with daily tasks like grooming and toileting as well as social activities. They may also provide meals and transportation for those who need it. Some specialized programs focus on specific areas of care:
Social centers provide meals, activities, and some health services
Health-based programs provide more intensive therapeutic services
Specialized centers are geared toward those diagnosed with a specific condition like dementia
In-home health aides can also assist with Activities of Daily Living (ADLs) in the home and can help supplement the care you may already be providing for your loved one. This option can be better suited for extensive personal care needs.
How much does senior day care cost?
When researching the best option for your loved one, understanding the costs associated with each option in your area is beneficial. According to a Genworth cost of care study, adult day care ranges from $2,167 for community-based day center care and $5,958 for home health aides per month near Sun City West, AZ.
Understanding the level of care that your loved one needs will help you narrow down your decision on senior living in Arizona.
Do they need 24-hour assistance or specialty care for Alzheimer's or other dementias?
Are they able to retain some level of independence and need help with ADLs like medications, dining, dressing, and bathing?
Would they benefit from having more opportunities to socialize?
If the senior in your life can still live independently but requires some help with activities of daily living (ADLs) like dressing, bathing, grooming, keeping up with medications, or dining needs, then assisted living could be a perfect fit.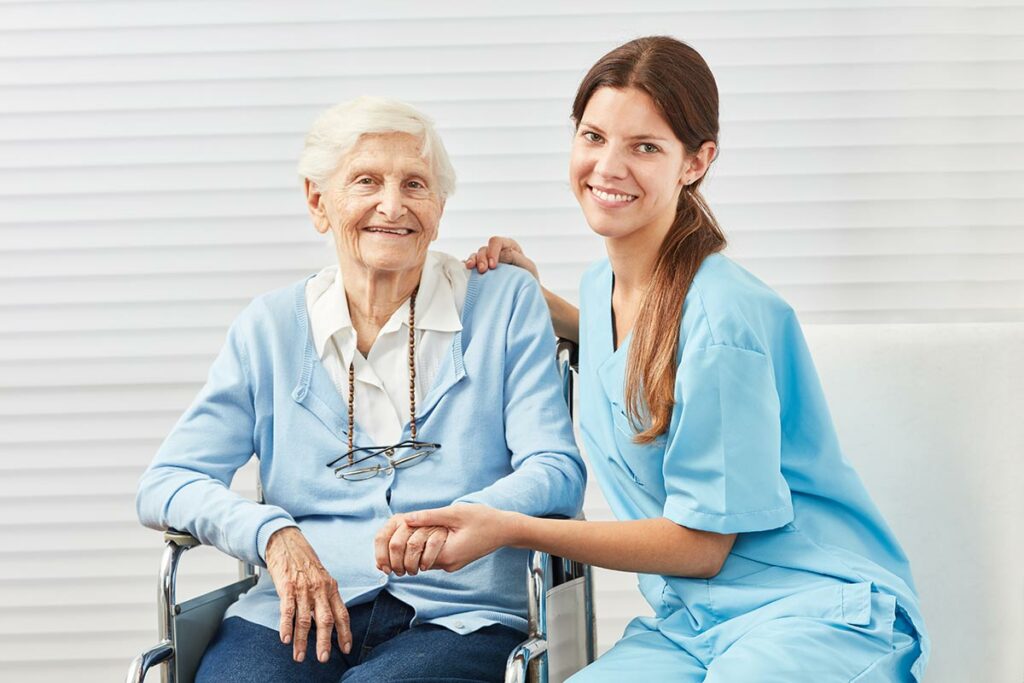 Assisted living provides care and community
Communities like Sun City West offer that needed assistance to help seniors stay as independent and carefree as possible. There's also a vibrant community of friends and neighbors to interact with. Studies indicate that seniors benefit from staying active and socially engaged to combat various health-related risks.
The Centers for Disease Control and Prevention (CDC) states that social isolation is correlated with higher rates of:
Dementia
Heart disease
Stroke
Depression
Anxiety
At Sun City West, an activity calendar filled with a wide array of fun, fitness, and educational activities is available for residents to pick and choose from. From bingo to bowling, walking clubs, chair yoga, lunch outings, cocktail hours, and movie nights, there's something for every interest and skill level.
Memory care for seniors with dementia
At Sun City West, memory care is also available in the Connections program. Here, residents benefit from structure, the right kind of stimulation, and engagement. With Connections, your loved one will have a robust lifestyle led by experienced dementia care staff in our secure memory care cottages. The program incorporates:
Aromatherapy to decrease agitation
SingFit, a program shown to elevate mood and improve speech through singing classic songs
Hobbies like painting, drawing, and crafts
Brain-challenging activities like word games, recall therapy, finding song lyrics, book club, story time, and interactive media
Staying fit, being active, and building strength through exercise, dancing, and games.
Senior Day Care
Senior Living

Averages $2,167 to $5,958 per month depending on the level of care needed
Not 24/7 care
Social centers, health-based programs, or specialized centers for dementia are available

Averages $3,975 per month
24/7 associates available
Planned social activities, meals, housekeeping, fitness and wellness activities included
Options for specialized dementia care
Transportation and group outings
Pet-friendly senior apartments
Assess your loved one's needs
Now that you know more about some common senior care options, you can decide what works best for your loved one's needs and lifestyle. From adult day care centers to home health and communities where they can age in place with friends while receiving the care they need, there are plenty of ways to find senior living in Arizona. Be sure to consider the environment, care and activities provided, and the cost associated with each type of care.
Let us help you navigate senior living in Arizona.
Our experienced team can provide you with helpful information and resources about assisted living and memory care. Contact us and stop by for a tour.