Retirement marks the beginning of a new chapter in life, brimming with opportunities for seniors to explore, learn, and enjoy. It's a significant life transition that brings about a range of positive changes and opportunities.
One of the most appealing aspects of retirement is the newfound freedom to structure your days as you see fit. You no longer have to adhere to a strict work schedule, giving you the flexibility to pursue activities that bring you joy and relaxation.
For those considering retirement communities in Paso Robles, CA, this charming locale offers a plethora of activities that can enrich their lives and create lasting memories. From indulging in the region's natural beauty to engaging in community events, here are some top activities for seniors in Paso Robles.
Explore Paso Robles Wine Country
Paso Robles is renowned for its picturesque vineyards and award-winning wineries. Seniors can take leisurely wine tours, enjoy tastings, and savor the flavors of local wines. It's a great way to connect with fellow residents and discover the region's best offerings.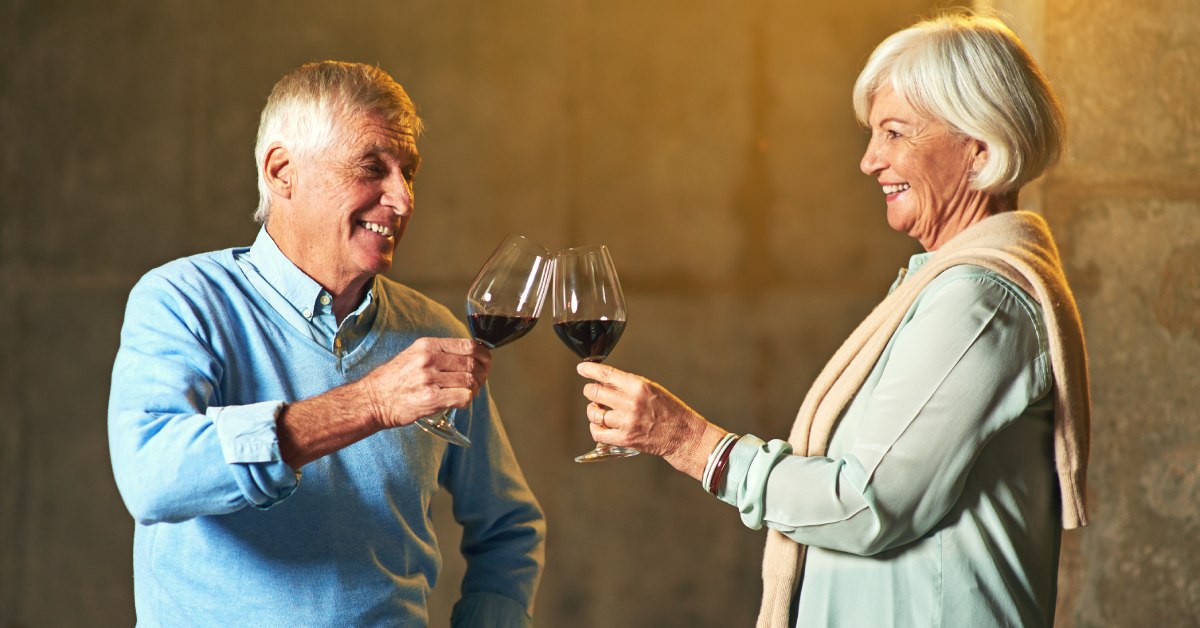 Join Arts and Craft Workshops
Retirement is the perfect time to explore one's creative side. Paso Robles boasts a vibrant arts and crafts scene, offering seniors the chance to participate in workshops ranging from painting and pottery to woodworking and more. These activities foster a sense of accomplishment and provide an avenue for self-expression.
Engage in Outdoor Activities
The stunning landscapes of Paso Robles invite seniors to indulge in outdoor pursuits. Whether it's a relaxing walk in one of the many parks or a scenic hike in the surrounding hills, the region's natural beauty encourages a healthy and active lifestyle.
Attend Local Cultural Events
Paso Robles hosts a variety of cultural events and festivals throughout the year. Seniors can immerse themselves in the local culture by attending art exhibitions, music concerts, and community gatherings. These events offer opportunities to connect with neighbors and make new friends.
Stay Active with Fitness Classes
Many retirement communities in Paso Robles, CA, like Creston Village, offer fitness programs tailored to seniors' needs. From yoga and tai chi to low-impact aerobics, these classes help maintain physical health while fostering a sense of camaraderie among participants.
Volunteer for a Cause
Retirement provides the time and opportunity to give back to the community. Seniors can volunteer for local charities, non-profit organizations, or community centers, contributing their skills and experiences to make a positive impact.
Indulge in Culinary Adventures
Paso Robles boasts a diverse culinary scene, and seniors can embark on delightful gastronomic adventures. They can explore local eateries, participate in cooking classes, and even organize potluck gatherings within the retirement community to share recipes and stories. Another great benefit of retirement communities in Paso Robles, CA is the dining experience. Knowing you don't have to cook can be a considerable retirement benefit.
Learn Through Lifelong Education
Retirement is a great time to continue learning and exploring your passions. Paso Robles offers various educational opportunities, from workshops to book clubs and discussion groups. Engaging in lifelong learning keeps the mind sharp and curious.
As seniors embark on their retirement journey, exploring the activities that Paso Robles, CA has to offer can lead to a fulfilling and enriching lifestyle. From being immersed in the arts and local culture to staying active and connected within the community, retirees can create a meaningful chapter of their lives in this picturesque region. For those considering retirement communities in Paso Robles, these activities are just a glimpse of what awaits them in this vibrant and welcoming location.
Are you ready to plan your next adventure?
If wine tours, happy hours, exceptional dining, and meeting new friends are on your to-do list, then Creston Village is the place for you. Contact us today for a tour and see what we're up to in retirement!