Caring for a loved one with dementia can be a difficult and rewarding experience. It is important to provide support and assistance. It is also important to respect the individual's ability to maintain as much independence as possible.
Keep reading for tips on how to help care for a loved one with dementia. These suggestions include home care ideas and memory care solutions.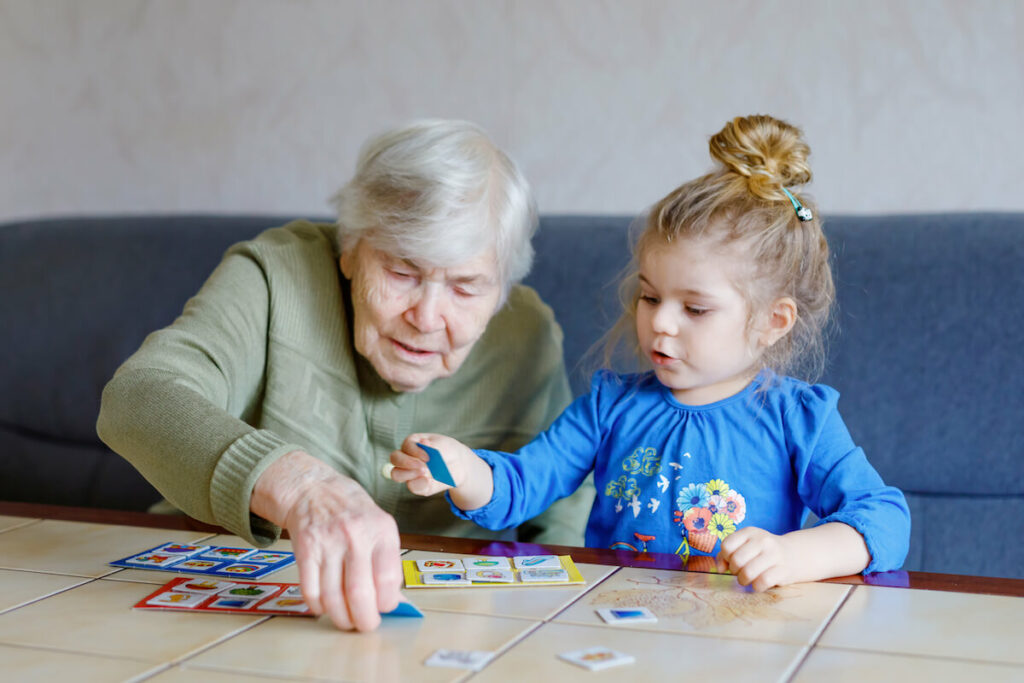 What is Dementia?
Dementia is a general term for a decline in mental ability due to disease or injury. Alzheimer's disease is the most common type of dementia, but there are others. Symptoms can include memory loss, confusion, mood swings, and difficulty communicating.
What Causes Dementia?
Dementia is caused by damage to brain cells. This damage can be due to disease, injury, or changes in the brain. Alzheimer's disease is caused by a build-up of plaque in the brain. Other causes of dementia include stroke, Parkinson's disease, and Huntington's disease.
How Does Dementia Progress?
Dementia progresses differently for each person. The rate of progression depends on the type of dementia and the individual's overall health. In general, however, dementia worsens over time. As it progresses, symptoms become more severe, and interference with daily life increases.
How Can I Help?
You can do many things to help a loved one with dementia. Here are some valuable tips for beginning care in the early stages:
Encourage socialization: Maintaining social ties is essential for people with dementia. Isolation can worsen symptoms and lead to depression. Encourage socialization by arranging regular visits with friends and family members. Join a support group and discover more about activities you can do together.
Provide support: Help your loved one with activities of daily living such as eating, bathing, dressing, and toileting as needed. As dementia progresses, your loved one may need more help with these activities.
Promote safety: Create a safer environment by removing home hazards and using assistive devices when necessary. For instance, install grab bars in the shower or bathroom and make sure all rooms are well-lit. Keep medications stored safely out of reach.
Encourage exercise: Exercise is good for overall health. Activity can help improve some symptoms of dementia, such as depression, anxiety, fatigue, and difficulty sleeping. Walking is a great activity for people of all fitness levels. Seated exercise is an excellent alternative If your loved one cannot walk unassisted.
As dementia progresses, it will become more and more difficult for your loved one to take care of themselves:
You may need to help them with activities of daily living such as bathing, dressing, and using the restroom.
You may also need to prepare their meals and help them remember to take their medications.
You may need to provide supervision at all times to prevent wandering.
Be patient with your loved one. Understand that they are not trying to be difficult. Alzheimer's makes it hard for them to communicate and perform tasks that were once easy.
Caring for a loved one with dementia can be challenging but also rewarding. Provide support while also respecting the individual's ability to maintain independence.
Memory Care Communities Offer Help For Dementia
While caring for a loved one with dementia can be challenging. Remember that you are not alone. There are many resources available to support you, including memory care communities.
Memory care communities offer specialized care for people living with dementia. These communities typically provide 24-hour supervision, secure outdoor spaces, and engaging activities designed to stimulate the mind and reduce agitation. Memory care can be an excellent option for families struggling to care for their loved one at home. Benefits include:
A secure and supportive environment
Socializing and participating in activities designed to stimulate the mind
Personal care services
Health care services from trained professionals
Memory care communities also offer support for caregivers. This respite is an excellent opportunity to recharge your batteries.
The Cost of Memory Care in Arizona
Seniors living in Arizona can expect to pay less for long-term care services than most other states.
Arizona's assisted living and nursing home care averages anywhere from $500 to $1,000 less per month than the national average. Memory care usually skews higher than assisted living due to the specialized care.
Many memory care facilities accept financial assistance from VA benefits and long-term care insurance.
Connections Memory Care at Sun City West Assisted Living
Sun City West Assisted Living is an assisted living and memory care community 19 miles northwest of downtown Phoenix.
Pegasus Senior Living Senior VP of Health and Wellness Dr. Sandra Petersen created the Connections program for memory care.
The data-based pillars of Dr. Petersen's program include:
Supporting Socialization: Residents participate in activities both individually and in groups. They enjoy social outings, entertainment, and other events tailored just for them.
Engaging the Emotions: Art activities are designed to engage each resident emotionally. Care providers work to foster positive interactions and relationships.
Challenging the Brain: Mental stimulation is essential for people with dementia. Our caregivers help residents stay engaged through activities that challenge their cognitive skills.
Encouraging Movement: Exercise is vital for people of all ages, but it's crucial for those with dementia. Our care team helps residents stay active and move their bodies every day.
Dr. Petersen's program starts with evaluating each individual's care needs. This care plan is tailored to their unique likes and needs.
The expert caregivers at Sun City West are prepared to offer personalized health care and hospitality to your loved one. You can be assured that your loved one will receive high-quality care in a comforting and secure environment.
Our dementia care services include:
Activities of daily living assistance
Personal care and hygiene assistance
Medication management
On-site rehabilitation services
Housekeeping and maintenance services
Discover Relief With Alzheimer's Care in Sun City West, Arizona
Our expert caregivers are ready to offer personalized care to your loved one. Let's work together to give your family member a purposeful life. Contact us to discuss your options for Alzheimer's care in Arizona.