We like staying active and going out and about at North Point Village. Our assisted living residents enjoy a robust activities program, and we're also conveniently located near shopping and attractions in North Spokane.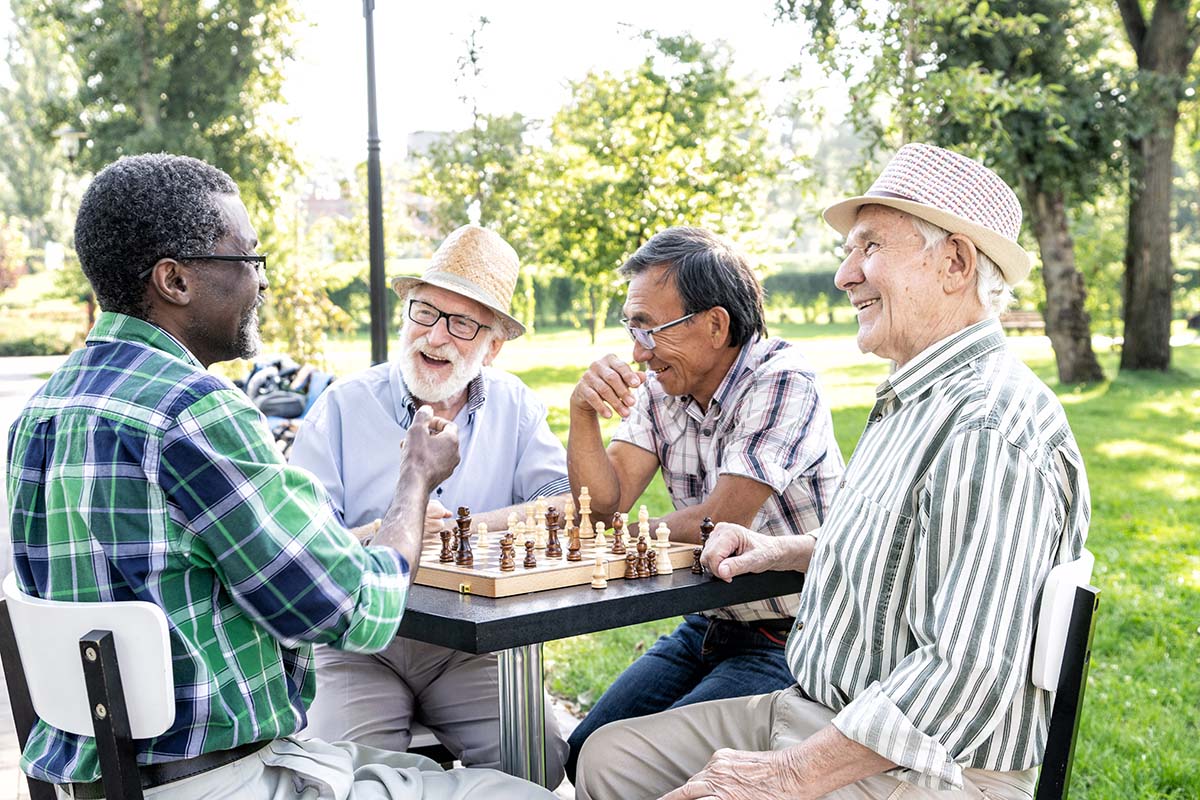 Our assisted living community would like to invite you to join us for a tour of North Spokane. Senior living is about enriching the lives of older adults. That's why we know the locations of all the best attractions.
Enjoy a tour of North Spokane attractions through the view of an older adult. These are just some of the many great places to visit in this beautiful part of Washington. Whether you're looking for a place to pick fruit or enjoy the great outdoors, North Spokane has something for everyone!
Follow along as we visit parks, get up close with wildlife, and learn about history.
A Tour of North Spokane with Assisted Living Residents
1. Green Bluff Growers
Stop number one is located just north of Spokane. Green Bluff Growers is a collection of family farms. The area is home to the original Spokane Farmers Market. It's a great place to pick fresh produce and try local flavors!
There are also several wineries and breweries in the area, making it the perfect place to spend a day with family or friends. Get back to your roots at this Spokane attraction.
2. Animal Sanctuary at Cat Tales Wildlife
This sanctuary is home to endangered big cats like lions, tigers, and lynxes. Bears, wolves, and raccoons have also recently found a welcoming home.
Visitors can take a self-guided tour or schedule a guided feeding tour. North Point Village residents enjoyed getting up close with the wild animals. Cat Tales Wildlife also offers volunteer opportunities, which makes for a great senior hobby.
3. Growing Hope Community Garden
One of our Life Enrichment Partners invites residents to her incredible garden. We use the flowers in additional activities like refreshing the community flowers.
Growing Hope Community garden offers a similar experience. This garden provides fresh produce to those in need while teaching gardening skills. The garden is open to the public – come by and see how your hard work can make a difference in someone's life!
4. Spokane Interstate Fair
This event is a must if you're in the area in September. The annual Spokane Interstate Fair is an excellent opportunity to check out the latest in livestock and agriculture. Stick around for the live entertainment.
The crew from North Point Village enjoyed meeting livestock, browsing the art, and of course, fair food.
5. Americans and the Holocaust Exhibit at Gonzaga University
Gonzaga University's Foley Center Library hosts various educational exhibits that are both enriching and convenient for assisted living seniors in North Spokane.
The last exhibit our senior living community visited featured artifacts, documents, and photographs from an American perspective of the Holocaust. Residents found this exhibit to be both educational and moving.
6. Mount Spokane
It's a bit of a trek outside the city, but the views from the top are breathtaking. Visitors can hike or drive to the top of the mountain, reaching 5,887 in elevation. Locals enjoy skiing and snowboarding at the peak of the winter months.
7. The Bowl and Pitcher Loop at Riverside State Park
This state park is located on the Spokane River and features hiking trails, waterfalls, fishing spots, and more. It's the perfect place to spend a day outdoors!
The Bowl and Pitcher Loop is a senior-friendly area offering views of the river, picnic areas, and ideal spots to take group photos.
About North Point Village Assisted Living in Spokane
North Point Village is a charming assisted living and memory care community in North Spokane. Our community is nestled among beautiful towering evergreens while still just minutes away from all the shopping, dining, and entertainment offered by Spokane.
We provide high-quality assisted living services in a comfortable, home-like setting. Our team members dedicate their time to meeting the individual needs of each resident. And we offer a wide range of amenities and services to help make life easier:
Restaurant-style dining room
Beauty salon/barber shop
Library
Outdoor patio areas
Paved walking paths
Housekeeping
We also offer scheduled transportation services and social activities. Residents receive the assistance they need to live independently. Making friends and staying active is easy with these benefits.
Memory care is another aspect of senior care our community offers. Connections is our signature program for adults with Alzheimer's and dementia. Dr. Sandra Petersen designed the program to encourage brain neuroplasticity through movement, socialization, and creativity.
Visit Remodeled Senior Apartments in North Spokane
Are you or a loved one looking for a new place to call home? Come check out our recently renovated apartments in North Spokane! Contact us today to schedule a tour of personalized care and senior housing.