Pegasus Senior Living Engages Genesis Rehab Services for Resident Rehabilitation Therapy Programming
We are here for our residents now more than ever with benefits such as emotional and behavioral services, passionate round-the-clock care, and now a sole source for rehabilitation programming.
During November 2020, Pegasus Senior Living began working with national provider Genesis Rehab Services (GRS) to enhance the lifestyles of its independent living, assisted living, and memory care residents.
Why have we partnered with Genesis?
The partnership will enhance Pegasus residents' lifestyles through comprehensive physical, occupational, and speech therapy programs, technology, and services.
What's the Benefit of These Rehabilitation Services?
Residents can make appropriate recoveries and achieve maximum physical, social, and emotional independence from one source, GRS,  through:
Physical Therapy – to regain strength and balance, prevent falls, increase range of motion and decrease pain.

Occupational Therapy – to safely and independently perform daily activities and adapt tasks or modify the environment to support optimal living.

Speech Therapy – to address communication problems, memory loss and swallowing dysfunction.
Which New Therapeutic Activities Will We Provide?
Genesis Rehab Services will provide on-site physical, speech, and occupational therapy to residents in all Pegasus communities. In particular, Genesis therapists will enhance seniors' functionality through:

Education and training in areas such as dressing, bathing, eating, and grooming

Activities for memory, orientation, and cognitive integration 

Adaptive techniques or equipment to overcome physical disabilities

Strengthening and coordination exercises

Exercises to reduce the effects of arthritis or other conditions to maintain normal joint movement



In addition, GRS will provide three programming styles for residents: Vitality and Balance In Action. 
Balance In Action® is an evidence-based approach for older adults at all levels of functioning to decrease their risk of falls. Falls are the most common cause of injuries, hospital trauma admissions, and injury deaths for older adults. 

With the Vitality program, specialists help residents age successfully, remain active and maintain a healthy lifestyle. Residents have the opportunity to participate in events and activities that promote independence and enrich daily life through the benefits of wellness and therapy.

Individuals with dementia experience memory loss, confusion, communication problems, difficulty performing familiar tasks, and changes in behavior and personality. Through The GRS Compass Program, Genesis Rehab therapists support the preservation of one's quality of life and encourage meaningful interactions.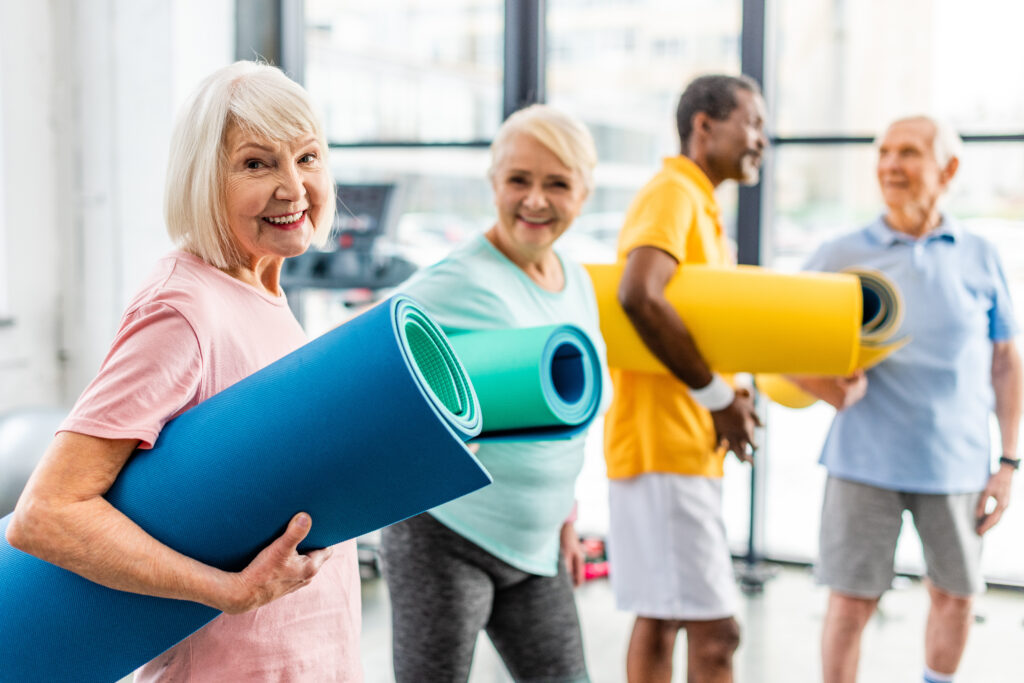 Previously, Pegasus partnered with various rehabilitation entities across its 38 communities. With the GRS partnership, there will be one resource providing on-site therapy staffing, support, technology, and services for residents who require it.
"We are thrilled to partner with a leader in healthcare solutions and enhance the health and wellbeing of our residents' lives," said Justin Wray, Vice President of Operations for Pegasus. "This partnership with GRS meets our goal of being continuously and proactively committed to our residents."
Want to Learn More about Genesis Rehab Services?
Genesis Rehab Services (GRS) is a leading provider of physical therapy, occupational therapy, speech therapy, respiratory therapy and wellness services, primarily for the older adult population. As one of the largest and strongest rehab organizations in the country, GRS partners with skilled nursing centers, assisted living facilities, independent living facilities, hospitals, home health companies, adult day care programs and outpatient clinics to provide comprehensive therapy services.
We are overjoyed about the opportunities our new partnership will provide to our residents. To learn how you can benefit from our variety of life-changing senior living services, please
speak to our team today
.