What are the best vacations for elderly parents?
The best vacations for elderly parents are the ones that never end, of course! Communities like The Seasons of Reno provide year-round daily senior activities. It's also a great home base for exploring.
Reno, NV may not be the first place on your retirement or vacation list, but look at the city's benefits:
National Parks and nature areas under 30 minutes away:
Oxbow Nature Study Area
Toiyabe National Forest
Von Schmidt Monument Historic Park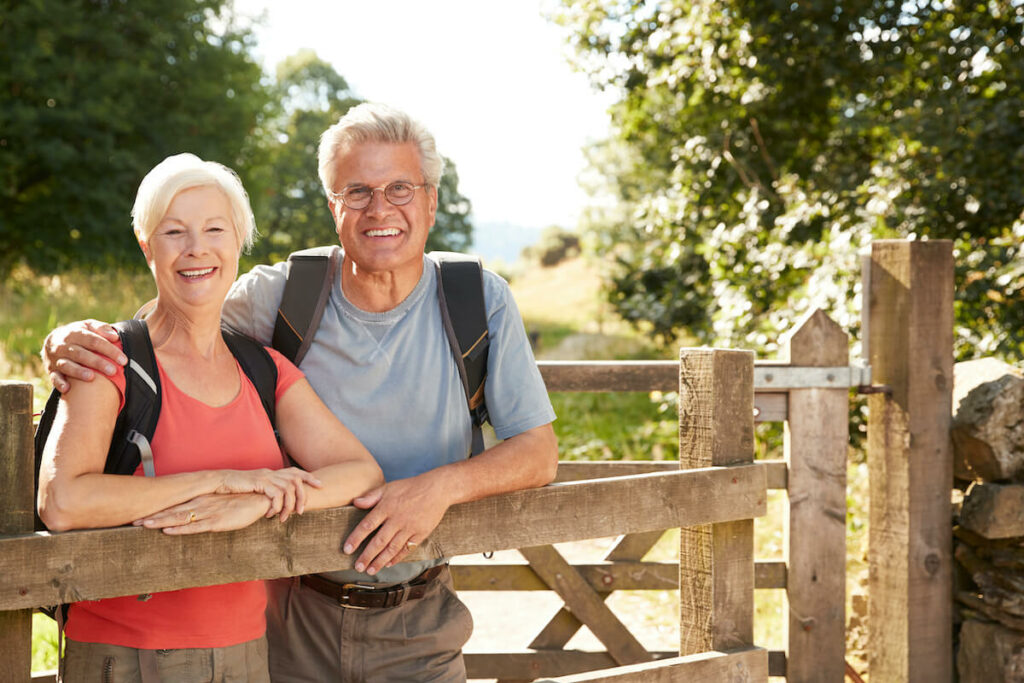 Handicap accessible history and culture in Reno:
Nevada Museum of Art
National Automobile Museum
Sparks Heritage Museum
Reno is the perfect home base for older adult road trips, within about a two-hour drive:
Spotting wild mustangs on Highway 50, a.k.a. the "loneliest road in America."
Dipping your toes in Lake Tahoe
Visiting family in Sacramento
Relax and enjoy hot springs and stargazing in the Black Rock Desert
Senior Citizen Events and Activities in Reno
At The Seasons of Reno, our seniors enjoy an activity calendar of live entertainment, virtual and in-person walking tours, and art programming.
We love visitors, and you never know who may stop by. We have a piano for musically inclined residents, and we love a good party. We also devote some of our activities to giving back to the community in any way we can.
Why are activities good for seniors?
Activities are a broad term to describe a healthy lifestyle. In addition to a gorgeous home, The Seasons of Reno elevates seniors' daily habits to improve their quality of life.
Physical Activity
The U.S. Department of Health and Human Services recommends 150 minutes of exercise per week for all adults, including seniors. It may sound like a lot, but it's effortless when you break it down into small chunks.
We begin most days with walking, seated stretches, or strengthening exercises in our community. Things like gardening, balloon volleyball, and dancing are other ways to stay in motion throughout the day to meet our wellness goals. We have many creative ways of staying physically active, even for seniors with limited mobility.
The senior benefits of exercise:
Stronger bones
Less weight gain
Lower dementia risk
Lower high blood pressure risk
Improved sleep patterns
Mental Activity
The recent attention to mental health in society is encouraging, but seniors are especially vulnerable to isolation, depression, and anxiety. Mental health problems in the elderly can lead to a higher risk of dementia, heart disease, and even stroke. Depression is not a normal part of aging.
In addition to staying active socially and physically, things like puzzles, trivia, book club, and creative pursuits provide the intellectual stimulation seniors require. Keep the brain sharp, and the body will follow.
Social Activities
As mentioned above, we love a good party at The Seasons of Reno. Many seniors will volunteer, provide care for others, or join TikTok to stay active socially when they live independently. Much of the structure of senior living is about getting people together:
Meals in the dining room
Holiday parties–even the silly holidays
Crossword time
Bingo
Game night
According to experts, having friends and a solid social network in older age is an excellent defense against developing dementia. Exercise is essential, but simply enjoying time with people you love promotes better cardiovascular health.
How does assisted living help seniors?
Activities and proper nutrition are a good foundation for a healthy life. Assisted living completes the holistic structure of care with activities of daily living (ADLs) assistance. This service gives seniors the confidence to enjoy their time and live an independent lifestyle.
At The Seasons of Reno, ADLs assistance provides:
Medication management
Bathing, dressing, and grooming
Personal care
Mobility and ambulation
Cooking and feeding
Housekeeping, laundry, and maintenance
Going beyond these services, seniors love the ease of receiving on-site physical, occupational, and speech therapies. Compassionate team members support senior care with ongoing health check-ins, as needed.
According to their individualized service plan, residents only receive assistance with the daily tasks they need. It's a cost-effective way of providing care.
Seniors also relish in the comfort of indirect services like laundry and home maintenance. Taking the hassles out of our residents' lives provides so much peace of mind. Never changing a lightbulb or transferring heavy laundry reduces the risk of avoidable injury.
How does memory care help seniors?
Memory care helps seniors living with Alzheimer's and dementia. We take the duties of caretaking away from family members, giving them a chance to enjoy quality time with their loved ones.
Connections is the data-based program and philosophy that supports our secure memory care neighborhood. Dr. Sandra Petersen, Pegasus Senior Living Health and Wellness Director, inspired the program after using neuroplasticity therapies to overcome the effects of a stroke.
The program promotes:
Supporting Socialization: Encouraging new relationships
Challenging the brain: Mind-enhancing games
Engaging the Emotions: Expressing through art, music, and dance
Encouraging Movement: Dementia-friendly exercises
These factors combine to help slow memory loss progression by keeping the brain active and creating new neural pathways around the brain's sections affected by Alzheimer's and dementia.
Why choose The Seasons of Reno?
If you or a loved one would like to maintain a healthier lifestyle or start one, The Seasons of Reno is happy to help.
The Seasons of Reno seniors love:
Reno's location, which provides an excellent backdrop for senior enjoyment and family visits.
Assisted living and memory care, making aging in place easier.
Licensed nurses and specialized team members that are always ready to assist.
On-site library, salon, game room, and private courtyard
Seasonal menu options
Pet-friendly senior apartments and community cats
"The Executive Director is outstanding. She is very open, great at communicating, and very approachable."*
*Quote taken from a third-party survey
Visit The Seasons of Reno
Find resources and experience an elevated lifestyle at The Seasons of Reno. Contact us to ask questions or request a personalized tour.