What to Do if Your State Doesn't Allow In-Person Visits
What do current guidelines say about in-person visits to senior living residences?
Throughout much of the COVID-19 pandemic, the vast majority of communities in the United States had been closed. Recently, most Pegasus communities–as well as countless others–reopened their buildings to visitors who do not show Coronavirus symptoms, have negative test results for the virus, and follow additional security protocols. In-person visits have brightened the outlook of seniors along with their friends or family members. However, we are disheartened to say that, due to state laws, visits are currently still not allowed in Alabama, New York, and Nevada.
Although you may not have the opportunity to walk through the doors of your favorite person's community, you can still take part in other worthwhile ways to connect. Below are some great conversation starters and creative ways to bond with them and learn all that has happened at their community.
Window and Outdoor Visits

You can still marvel at the sight of your senior in person without entering their residence! Just ask visitors to many Pegasus communities who have waved, smiled, and held up thoughtful notes outside of their visitors' windows. When her state did not yet allow full visitation, a resident from Laketown Village in Kenner, Louisiana celebrated her birthday at her windowsill with her loved ones; they even brought cake and decorations for a cheerful party.
Video Calls

Video conferencing apps such as Zoom and FaceTime also offer a way to see and hear those you love. Our team is always happy to assist residents who need help joining video calls with various software. However, many have become very familiar with such programs due to their frequent attendance at virtual educational conferences that we host!
Online Games

Games that can be played by multiple players from across the world provide even more fun and engaging opportunities. These may come in the form of apps or websites; one of the most popular online games at our communities is Words with Friends. While you may not always see your senior while playing, you will definitely have fun together.
Memory of the Day

Feel free to share a happy memory every day or encourage your loved one to do the same for you. Whether you text or call them, they will feel loved and appreciated. Hearing kind remarks from others and reminiscing about the past can be extraordinarily helpful for seniors' mental health.
Song of the Day

Each day, call or text a song that the senior has enjoyed during previous years, or that you think they may enjoy. Because of music's ability to reduce stress and bring back positive memories, it is also a great therapeutic tool. Not sure which songs your senior might remember enjoying? Here is a list of the top musical artists who had been popular during the earlier adulthoods of those between the ages of 60 and 90 years old.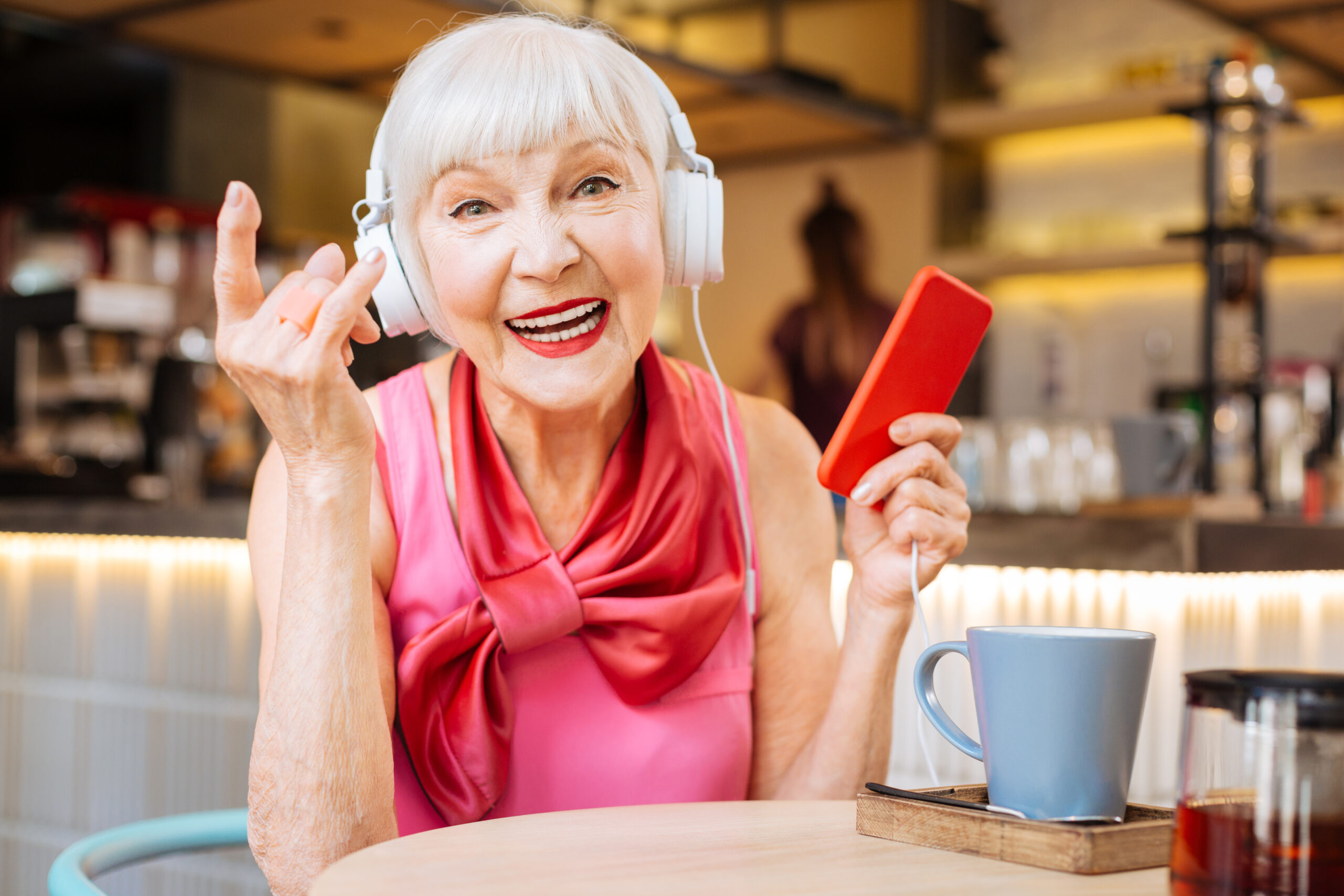 No matter how you visit, we hope you are able to speak fondly about past memories and make new, pleasant memories with your loved one. Technology has offered us the ability to communicate in many ways from anywhere; we recommend you utilize its extraordinary features to provide additional support.
Do you want to learn more about when one of our closed Independent Living, Assisted Living, or Memory Care communities will be open for visitation? We post updates about state guidelines on our Facebook pages–one for Pegasus and others for each community. The American Association of Retired Persons' website shares valuable information as well. For a more personalized conversation, you can also ask our Pegasus associates any relevant questions; we look forward to speaking with you!