If you've grown up in the Pacific Northwest or are looking to settle down in retirement surrounded by the beauty of the Puget Sound, consider assisted living in Puyallup.
Seattle is a beautiful city with plenty of fun activities, but let's be honest: it's expensive. Seattle's cost of living—its comparative costliness of products and services such as utilities and groceries—makes it the fifth most expensive city in the country.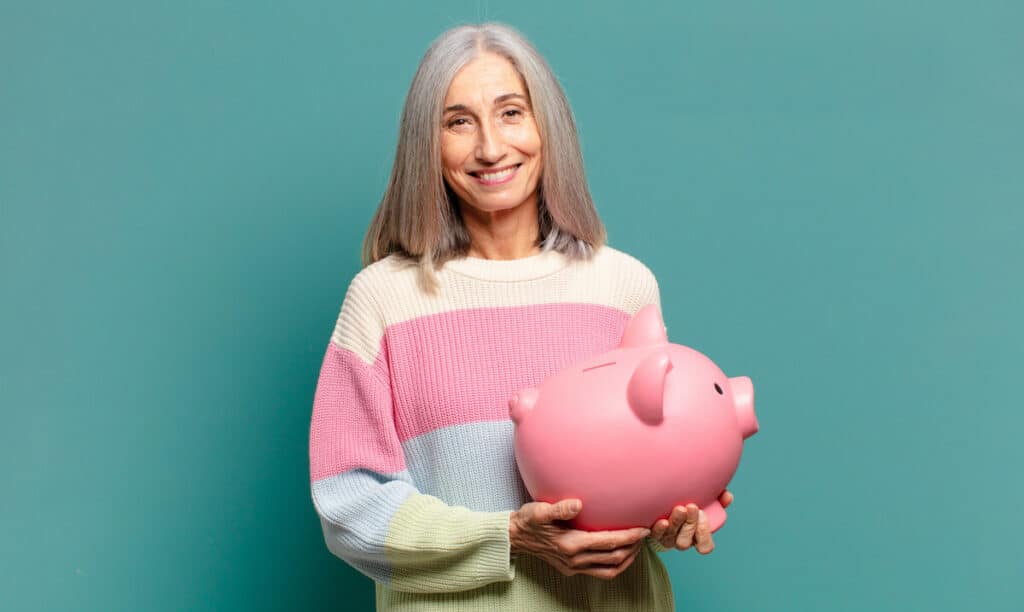 The Rivers at Puyallup Assisted Living is the perfect opportunity to escape the high prices of the big city while still being close enough to enjoy it. Don't hassle with traffic on I-5 anymore; use our transportation services to head up to the Great Wheel and enjoy festivals at the Seattle Center.
Where is Puyallup, WA?
Just to the east of Tacoma and 35 miles south of Seattle, Puyallup offers one of the best views of Mount Rainier in the area. Famous for The Daffodil Festival, Washington State Fair, and a public art scene rivaling larger cities', Puyallup is a medium-sized city offering small-town comfort.
The Puyallup River flows directly from Mount Rainier and winds around The Rivers at Puyallup Assisted Living before emptying into Commencement Bay.
Why The Rivers at Puyallup?
The median price for renting an apartment in Seattle is about $2600. For close to the same price, you could enjoy a recently updated pet-friendly apartment that includes:
Housekeeping
Maintenance
Laundry service
Transportation
Basic cable
Utilities
Three freshly-prepared meals daily
Full calendar of activities and events
Access to the care you need
Is assisted living for people with disabilities and health problems?
The Rivers at Puyallup is an active adult community for seniors. We offer care services and assistance with daily living activities so that you can retain your independence.
We can provide for you if you simply need a reminder of when to take your medication or are recovering from a procedure and need physical therapy. Associates are available 24 hours each day and perform ongoing monitoring of residents' health as requested. Regardless of your ability level, contact a senior living specialist to see the type of accommodations we can make for you.
Let us take care of the hassles of life, like cooking and cleaning, so you have more time to enjoy the engaging activities and adventurous outings we offer.
What activities can I enjoy at The Rivers at Puyallup?
Morning activities
Afternoon activities

Grocery and shopping trips
Bingo
Blackjack

Evening activities
Special events

Live music and entertainment
Holiday parties
Trips to the farmer's market
Trips to the Space Needle
Is assisted living expensive?
At first glance, it seems to be; however, when you add up all the costs of assisted living, you'll see how cost-effective it is. With us, you can say goodbye to property taxes, surprise utility bills, and costly home repairs.
If there's a problem with your plumbing, you don't need to worry about fixing it or paying for it. Our maintenance team will handle it for you.
The Rivers at Puyallup's apartments come outfitted with walk-in showers, so you won't have to pay for remodels to your home to make it accessible.
Our culinary team prepares three meals per day with local and seasonal ingredients. We're surrounded by excellent local restaurants and visit them for breakfast and lunch from time to time. Parties and events always include tasty treats as well.
Care services are personalized for you and included in your monthly cost. You only need to pay for what you need, which will likely average $10 to $15 per day.
Weekly housekeeping and personal laundry are great perks to living with us. You don't have to stop driving when you live in assisted living, but you certainly can if you want to. Sit back, relax and enjoy our scheduled transportation to appointments, shopping, and entertainment.
Can I visit The Rivers at Puyallup Assisted Living?
The Rivers at Puyallup is happy to guide you on a tour of our community in person or virtually. We encourage you to bring a list of questions to ask our senior living sales specialist. Experience the financial freedom choosing Puyallup can provide. Get in contact today or call (253) 848-1234.