The Farrington at Tanglewood is a senior living community in Houston, Texas. We're here if you're looking for expert Alzheimer's care for an older family member. Our location provides award-winning assisted living and memory care.
Our associates are passionate about treating residents with respect and dignity. We go above and beyond to make sure each senior feels comfortable and happy.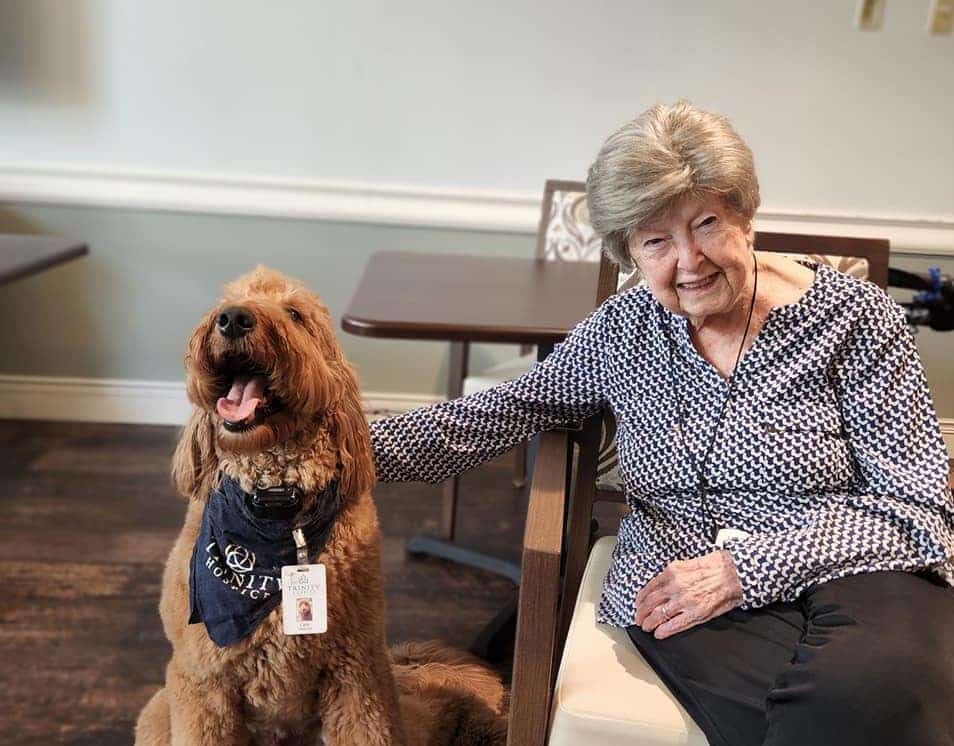 Why is great senior care for Alzheimer's important?
As our population ages, it's more important than ever to ensure we provide quality care to seniors. Alzheimer's disease affects not only the person diagnosed but also their family and friends. Great care can make all the difference for those affected by Alzheimer's.
The Farrington at Tanglewood has dedicated associates committed to providing individualized levels of care to residents. They go above and beyond daily to ensure that each resident feels loved and valued.
Connections is the data-based program that guides our specialized memory care team. This secure and calming area of our community provides healthcare, hospitality, and purposeful activities.
Our community provides dementia care in Houston, TX to remove the burden from family members attempting to provide home care services. Memory care offers a chance to rekindle your relationship with a loved one living with Alzheimer's.
With Connections, your loved one can experience:
24/7 support and non-stop care
Activities of daily living (ADLs) assistance
Personalized care plans
Medication management
On-site physical, occupational, and speech therapy
Hospice coordination
Social and wellness activities
Brain-healthy meals
Dr. Sandra Petersen created our memory care program for Alzheimer's and dementia. As the VP of Health and Wellness for Pegasus Senior Living, she's a nationally recognized expert in senior care. Learn more about her experience in memory loss by reading the articles she publishes for SeniorsMatter.
The great care we offer is a better value and more meaningful approach than what you would find at a nursing home.
What are people saying about the senior care in this Houston community?
For great senior care, Houston families are giving us a lot of praise, and we thank them for their kind reviews.
"The Farrington is spectacular… bring your loved ones here! My mother was in really bad shape after my father (her husband of 50 years) passed away unexpectedly … She is thriving in every sense of the word … The directors, nurses, caregivers, front desk team, chef, and other staff have all been attentive to any needs we have, helpful, and truly genuine … Did I mention the food included is restaurant quality deliciousness? My mom was bragging to us that she had wine with her steak dinner last week … Five Stars!" – Family Member review
"The Farrington apartment that we selected had just been remodeled, as had the common areas. Staff also went over and beyond usual efforts in assisting with the difficult logistics of moving Mom 1000 miles during this COVID pandemic. All of the other staff are most friendly and supportive as well. The Farrington has the caregiver services and medical services that she needs … The other residents have been particularly welcoming. They have helped make her feel a part of the community." – Family Member review
"We moved our mom into the Farrington at Tanglewood in May after looking at several assisted living places in the Memorial area … The Farrington team was very responsive and so helpful in assisting us in making this decision … The apartment is lovely, and the community was so welcoming to our 94-year-old mom. She is taking advantage of bridge, exercise class, and bingo! And she is so much safer with caring eyes on her. Thank you so much!" – Family Member review
"My brother is a resident at Farrington. He loves the food, facilities, and staff! My brother moved from a nursing facility and is particularly impressed with the responsiveness and professionalism compared to his previous facility … The staff are super attentive. Thanks for always going above and beyond!" – Family Member review
See Great Care in Action
The Farrington at Tanglewood is both a SeniorAdvisor.com Best Assisted Living winner and a Great Place to Work. That combination creates an environment offering unparalleled service for seniors.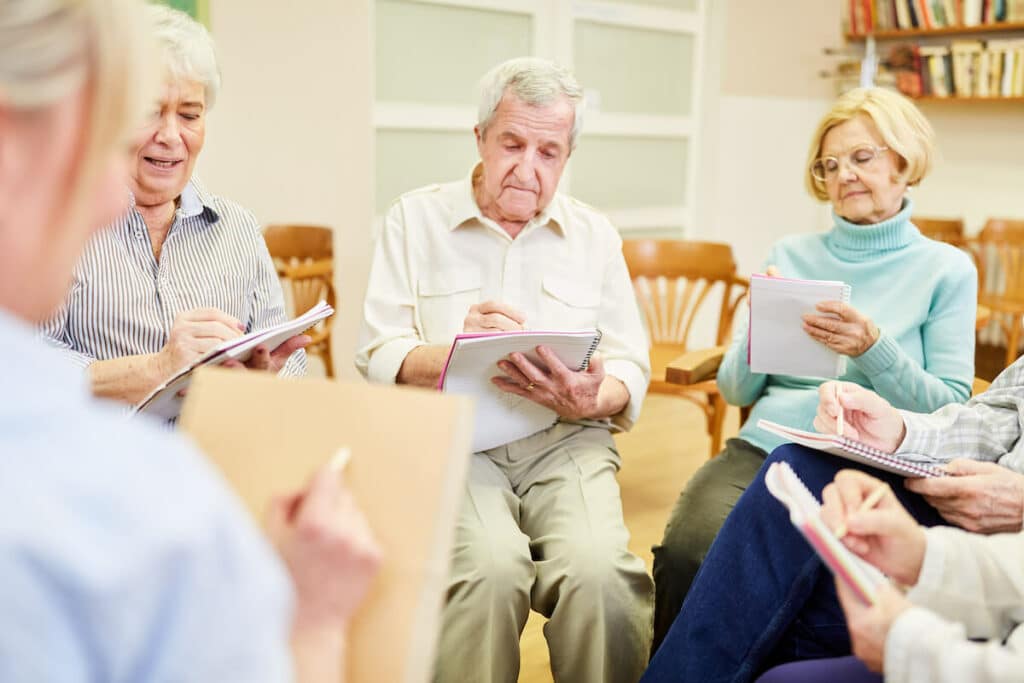 Our associates have fun treating residents like family every day. Check out a few examples of service that goes above and beyond:
Discover Senior Care: Houston Style!
Contact us if you're interested in learning more about the outstanding senior care available in Houston, TX. We would love to give you a tour.