Caring for senior loved ones is a deeply rewarding experience, but it can also be an incredibly demanding responsibility. As our parents or grandparents age, their needs become more complex, and providing them with the proper care can become a full-time job.
That's where assisted living and memory care communities can step in, offering a lifeline to families who have been tirelessly caring for their senior members and need some support. In the heart of Arizona, memory care and assisted living at Tucson Place at Ventana Canyon offers comprehensive care services that enhance the quality of life for seniors. Taking the care responsibility off of families also gives them more precious time with their loved ones.
The Challenge of Caregiving: A Balancing Act
Caring for an aging family member is a labor of love, but it can take a toll on the caregiver's physical, emotional, and mental well-being. Juggling medical appointments, medication management, personal care, meal preparation, and household chores can leave little time for the caregiver to tend to their own needs and responsibilities.
Often, family caregivers find themselves stretched thin, sacrificing their own well-being and work-life balance in the process. This is especially true for seniors with memory impairments, such as Alzheimer's or dementia, where specialized care is crucial. Most Arizona memory care communities can't offer the comprehensive, evidence-based care you'll find in the Connections program at Tucson Place.
Support Through Assisted Living and Memory Care
Arizona families looking for help for their loved ones find relief with Tucson Place at Ventana Canyon. Care and community life help restore balance and save precious time. The community is designed with seniors in mind, offering a range of services that cater to both their medical and emotional requirements.
For seniors dealing with memory loss, specialized memory care in Connections goes beyond traditional assisted living by offering tailored activities, therapies, and a secure environment to ensure their safety and well-being.
By entrusting loved ones to dedicated professionals, families can finally take a step back and breathe. The burden of round-the-clock caregiving is lifted, allowing family members to focus on their own lives, careers, and relationships. The guilt and exhaustion that often accompany caregiving can be replaced with peace of mind and the knowledge that their loved one is in capable hands.
Tucson Place at Ventana Canyon: A Sanctuary of Care
Set amid stunning mountain views, Tucson Place at Ventana Canyon stands as a testament to the power of quality memory care services. Their team of experienced caregivers is committed to providing a nurturing and enriching environment for seniors with dementia. From engaging activities that stimulate cognitive function to nutritious meals that support overall well-being, every aspect of care is carefully designed to enhance the quality of life for residents in the Connections program.
What truly sets Tucson Place at Ventana Canyon apart is its commitment to supporting families. By taking on the caregiving duties that can consume so much time, families can regain their freedom and peace of mind. Visiting loved ones becomes a cherished opportunity for quality time together rather than a stressful obligation of constant care.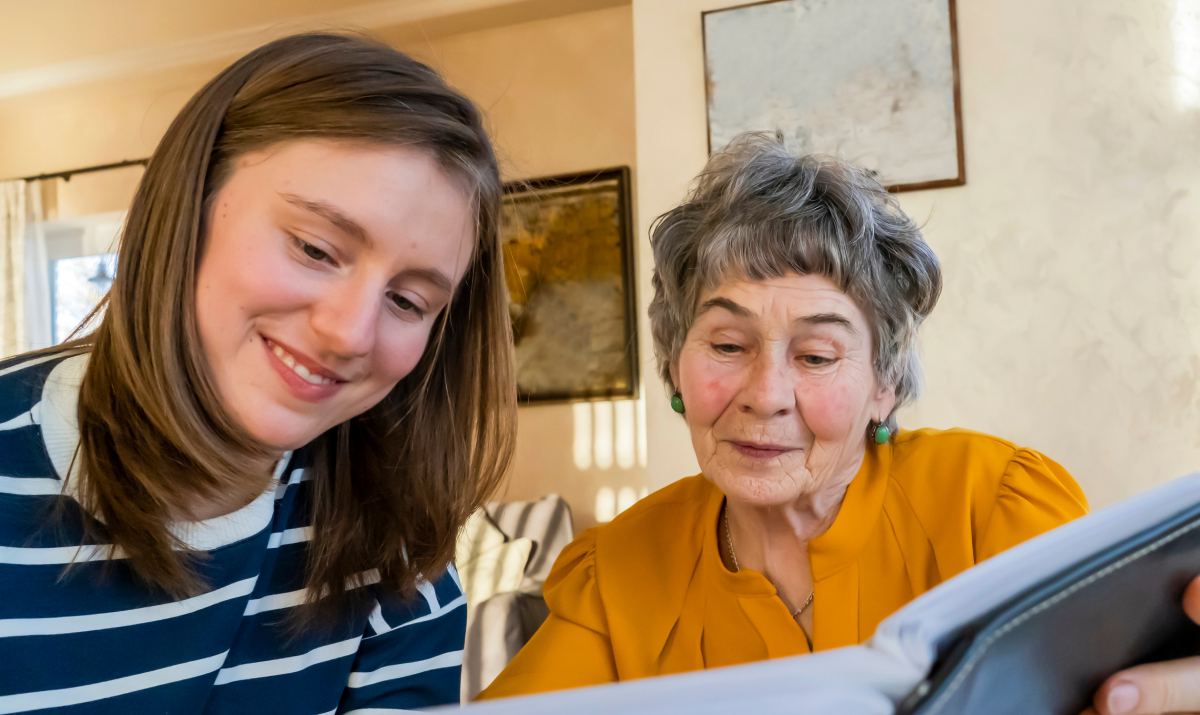 The Gift of Time
Arizona memory care and assisted living services can be a welcome relief for families who are facing caregiver burnout. The journey of caring for senior loved ones is both challenging and rewarding. Assisted living and memory care communities like Tucson Place at Ventana Canyon offer families a lifeline, a chance to restore balance, and an opportunity to cherish the time spent with their loved ones.
By entrusting their loved ones to expert caregivers, families can save time and energy, allowing them to focus on their own well-being and personal lives.
Get time back to be a family again.
Learn more about our expert memory care and assisted living services. Visit us and see how we're making lives better for seniors everyday.