Are there good assisted living communities in Sacramento?
As we age, retaining independence is a blessing. Enjoying the freedom to live life on your terms is an ideal situation, however certain challenges present themselves. Living in an environment which provides help with the little things is a great solution to remaining independent for as long as possible.
If you're looking for assisted living in Sacramento, Greenhaven Place is where local seniors enjoy living the lives they want. In addition to staying active and social, we provide 24/7 care and a continuous monitor of health.
What is assisted living?
The ability to live your best life with peace of mind.
Care is available around the clock and assistance with daily living activities allows you the time and energy to enjoy the amenities, socialization and relaxation Greenhaven Place provides.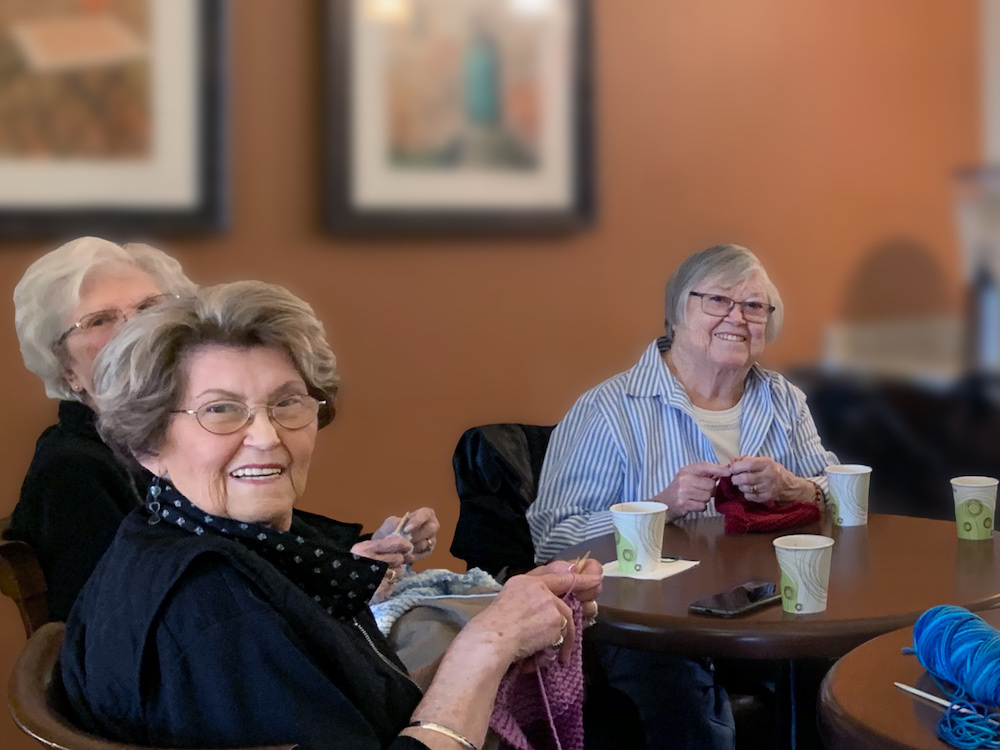 There are almost 6,000 assisted living facilities in the state of California, so we take pride in offering you the services you need to live your best life.
How do I know if I need assisted living?
Consider if some of these scenarios have affected you:
Weight fluctuation
Problems with medication management
Grooming and hygiene changes
Mobility changes
Lack of socialization/isolation
Whether you're considering it for yourself or deciding if it's the right time to talk with a parent or loved one, assisted living is an opportunity to extend an independent lifestyle and discourage health problems that are connected to senior isolation, at-home accidents and sedentary lifestyles. If your parent is living with Alzheimer's or dementia, memory care communities in your area can be found here.
It is not uncommon for older adults to need some type of assistance as they age. According to the National Center for Assisted Living, over 50% of residents need help walking or bathing and over 40% need assistance toileting or dressing. If you need assistance with any of these things, know they are very common and Greenhaven Place is prepared to help.
How do I prepare for assisted living?
If you are interested in assisted living it's important to do your research, especially while we are still in the midst of the COVID-19 pandemic. Greenhaven Place offers tours and can answer any questions or concerns you may have. Respite care is also available as a way to experience how a senior living community can benefit you. Greenhaven Place is also prepared to offer trusted partners who can help you move, should you need it.
Downsizing to move into a senior living may feel like a big task, but this guide is a helpful resource. We encourage you to decorate your new home however you please. It's important to bring furniture that makes you comfortable and reminds you of home. Most importantly, we welcome your four-legged friends, too!
What can assisted living offer me?
You might think adjusting to assisted living will take time, but our community is built to make you comfortable, engaged and as active as you want to be.
Benefits
Greenhaven Place offers:
Daily living activities

Bathing, dressing and grooming
Medication management
Dining assistance
Housekeeping, laundry and transportation service

Care

Licensed nurse
On-site physical, occupational, and speech therapy
Incontinence care
Diabetic care
Short-term respite care

Activites

Yoga, neighborhood walks, exercise classes
Poker, bridge and dominoes in the game room<
Beauty and barber shop
Art classes
Indoor golf
Library

Events

Movie night
Live concerts
Cooking class
Happy hour
Casino night
Church service
Can I manage the cost of assisted living?
Assisted living is set-up to protect your finances from the surprise expenses that come with homeownership, vehicles and various in-home caregivers. It is not designed to cause financial distress and assisted living in Sacramento is on par with the national average.
Residents at Greenhaven Place enjoy round-the-clock care, three daily chef-prepared meals and utilize housekeeping, linen, transportation and maintenance service at a monthly fixed rate. Activities, exercise and an entire community of new friends are included too.
What is an assisted living apartment like?
For our seniors in Sacramento, Greenhaven Place has added over $3 million of renovations to our community. Our one-bedroom apartments are modern and spacious to include:
Beautiful laminate flooring and wall-to-wall carpeting
Kitchenette
Basic cable
Individually controlled A/C
Tub and shower combinations
Walk-in closets
Patio
Pet-friendly
Why are Sacramento seniors choosing Greenhaven Place?
Our dedicated team of associates is a major building block to our community. The activities are so varied and special we were featured on Good Morning Sacramento. We prepare seasonal dining options that never disappoint and there are so many beautiful common areas to entertain guests.
Most of all, we provide the helping hand for the little things in life that let seniors get more enjoyment out of life. We look forward to showing you why Greenhaven Place is the community you've been dreaming of.
Start a conversation with our associates or take our quiz to learn more about assisted living in Sacramento and our care.