Brookhaven, GA just celebrated its tenth anniversary as a city in DeKalb County. Twenty percent of the town's population is over 55. But where can residents find Brookhaven senior living and assisted living without going too far from home?
This Atlanta suburb has an A+ rating. It is an accommodating area for young families and seniors alike. Unique places like Stone Summit Climbing Atlanta, Ashford Park, and the Chastain Park amphitheater make this community hard to leave.
Continue reading to discover more about senior living and a nearby option when looking for Brookhaven assisted living.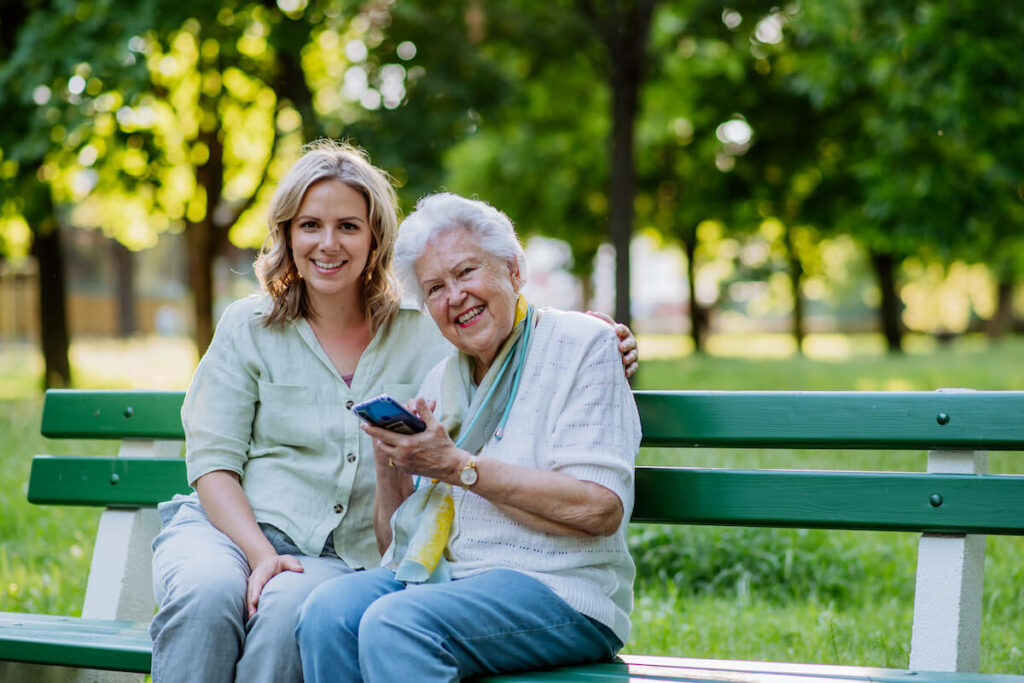 What is the difference between senior living and assisted living?
Senior living is a catch-all term for many different living arrangements for older adults:
Independent living
Assisted Living
Memory Care
Nursing homes
Personal Care Homes
Assisted living is only one type of senior living or retirement community. Some senior living communities will offer multiple services, while others focus on one benefit. Take a closer look at which lifestyles best fit various communities.
Independent Living Communities
The first type of senior living community is independent living. These communities are designed for seniors who are still relatively active and don't need much assistance with day-to-day tasks.
Independent living communities usually have a wide range of amenities and social activities available to residents. They often provide transportation services to help residents get around town. Some communities also offer on-site health care services. However, most residents must see their primary care physician and specialists off-site.
Assisted Living Communities
The second type of senior living community is an assisted living community. These communities are designed for seniors who need some help with day-to-day tasks. Assisted living does not provide the medical supervision that a nursing home offers.
Assisted living communities have staff on-site 24 hours a day. Associates help residents with things like bathing, dressing, and meal preparation. Most communities also offer transportation services and social activities for residents.
Memory Care Communities
The third type of senior living is a memory or dementia care community. These communities are designed for seniors with Alzheimer's or other forms of dementia.
Memory care communities have staff on-site 24 hours a day to assist with all daily activities. Associates provide supervision to prevent residents from wandering off the premises. Memory care communities also have special programming and activities designed for people with dementia.
Nursing Homes
Nursing homes or skilled nursing facilities help seniors who cannot care for themselves. Older adults who are injured or live with chronic conditions can benefit from this type of senior care.
Seniors can use government assistance and Medicare to pay for temporary nursing home care. Other types of senior living do not usually accept these payments. Nursing homes are medical facilities that offer rehabilitation and skilled nursing care.
Personal Care Homes
Personal care homes are the senior living communities that are just right. These communities are smaller in size than assisted living and memory care facilities. They offer a higher level of attention than independent living and a degree of independence higher than assisted living.
Personal care homes are staffed round-the-clock and provide similar services as assisted living communities. Residents enjoy assistance with activities of daily living, transportation, and social activities. Dunwoody Place is one such senior living community in the Brookhaven area.
Personal Care at Dunwoody Place
Dunwoody Place is conveniently located ten minutes from the Town Brookhaven shopping mall. The Brookhaven area is one of the places our residents love exploring the most when using community-provided transportation.
Residents at our personal care home experience autonomy and individualized service. Our team members work to create a community where older adults have access to the services they need. They are allowed to be the best versions of themselves in our care.
We proudly offer resort-style amenities in our recently renovated personal care home. See the benefits of our community that include:
Fitness center
Theater
Library
Activity rooms
A dining room serving three chef-prepared meals per day
Paved walking paths that are perfect for getting exercise with your furry friends
Private outdoor areas
On-site salon
Access to nearby grocery stores, restaurants, and doctor's offices
Housekeeping and home maintenance
On-site physical, occupational, and speech therapy
Personalized activities of daily living assistance
Stay Near Brookhaven: Senior Living at Dunwoody Place
Older adults don't need to move far from Brookhaven for senior living. Contact us to visit our personal care home. See how our community is just right!