Many team members at Broadway Mesa Village started by looking for a weekend or part-time job in Mesa, AZ. Senior living is often an overlooked area of work. We often talk about how assisted living and memory care is a gift. However, the people who dedicate their time to our community are also a gift!
If you are interested in caregiver jobs in Mesa, AZ, take this opportunity to meet a couple of our team members and learn more about careers in senior living. During the season of giving, we would like to take a moment to express our gratitude for the individuals who make life at our Pegasus Senior Living community so special.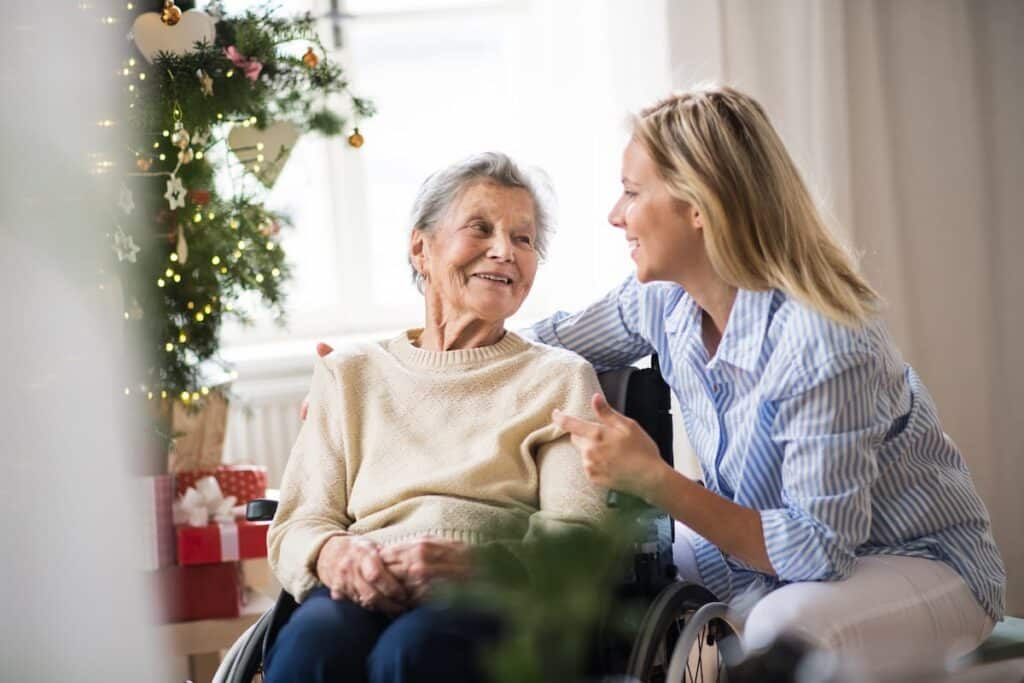 Our outstanding caregivers and team members are more than employees. They are a gift to Broadway Mesa Village, and we could not be more thankful for them. Meet two of our beloved team members: Rensita and Davon!
Meet Rensita: Caregiver and Medical Technician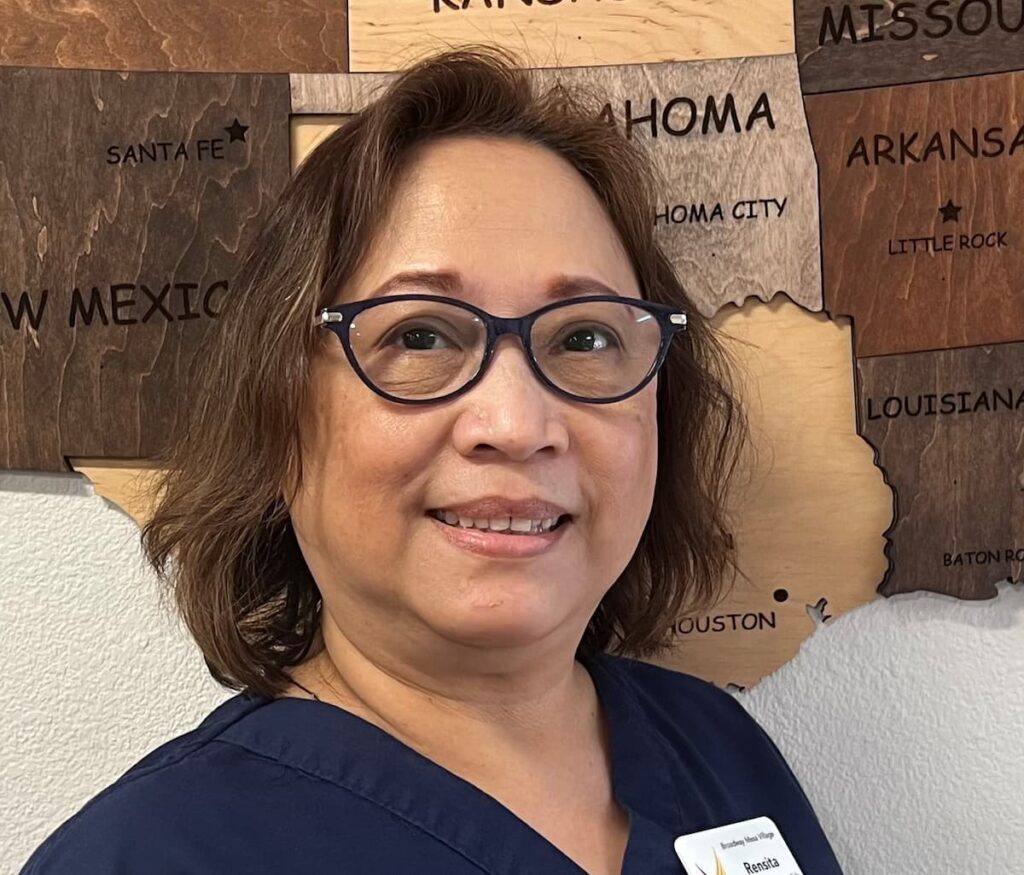 Rensita is a med tech at Broadway Mesa Village. She always comes with a smile and is reliable. She takes the initiative and encourages residents and staff to do their best every day. She pays close attention to detail, which helps ensure our residents' security. Seniors in the
Connections program for memory care
especially love Rensita's positive and calming energy.
Thank you for providing exemplary senior care in Mesa, AZ, Rensita!
What do medical technician and caregiver jobs entail?
Caregivers are the heart of senior living communities. They provide residents with assistance with activities of daily living, such as help with
Bathing
Dressing
Eating
Mobility
Caregivers also provide emotional support by being available to listen to residents' concerns and offering companionship during meals or activities.
In addition to assisting with daily tasks, caregivers can also help facilitate activities for residents within the community. This may include leading exercise classes, coordinating outings or special events, or providing transportation services. Caregivers ensure that all residents feel comfortable and secure in their new homes.
Medical technicians are responsible for providing basic medical care to seniors in the community. They are usually certified nursing assistants (CNAs) or licensed practical nurses (LPNs).
This position in a senior living community performs duties such as:
Monitor residents' vitals, such as blood pressure and heart rate
Check blood sugar levels
Administer medications
Dispense oxygen
Dispense emergency supplies such as wheelchairs or walkers when needed
Med techs must know about all the medications a resident takes, including interactions between drugs and potential side effects. They must also be able to recognize any changes in a resident's health so that medical attention can be sought if necessary.
These heroes support residents who require additional medical care or monitoring due to health conditions such as diabetes or dementia. Med techs work closely with doctors, nurses, and other healthcare professionals to ensure that all residents receive any specialized care they need while residing in the community.
Meet Davon: Culinary Team Cook
Davon is one of our talented cooks at Broadway Mesa Village who is always happy and smiling. He loves getting to know all of our residents. He remembers their names and what they like or dislike on their dinner plate.
Davon also has big plans outside of work; he's currently in college studying for his business degree.
Thank you for the tasty meals, Davon!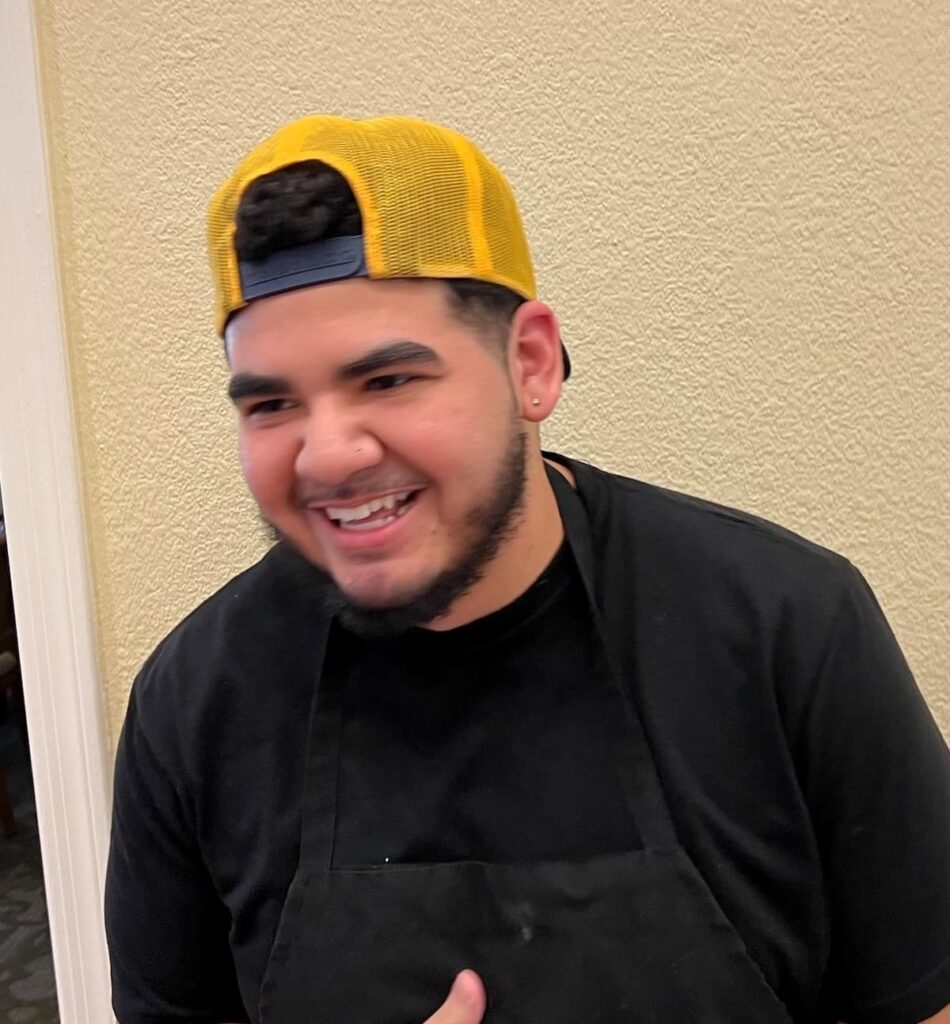 A Great Part-Time Job: Cooking the Best Meals for Seniors in Mesa, AZ
Have you ever wondered what it's like to work in a senior living community? Many cooks don't know what a rewarding experience it is to provide delicious meals for seniors here in Mesa, AZ.
One of the most exciting things about working as a cook in a senior living community is having access to fresh local produce. Chefs at Broadway Mesa Village use locally-grown fruits and vegetables from nearby farms. These ingredients create meals that are both healthy and delicious.
We ensure residents get all the nutrients they need while preparing enjoyable meals. Eating nutrient-rich foods helps older adults keep their energy levels up while maintaining good health.
Nutrient-dense foods like leafy greens, legumes, and lean proteins are vital since seniors may experience changes in appetite or digestion as they age. Fruits and vegetables should make up half of every meal, so we focus on making sure plenty of colorful options are available at each mealtime.
The hours as a cook in an assisted living community are less strenuous than those in traditional restaurants. This benefit allows our team to focus more on creating balanced meals that provide flavor and nutrition. We also get to enjoy meeting a community full of incredible seniors.
If you have ever thought about becoming a cook in a senior living community, then know it's a gratifying experience. Help ensure older adults stay healthy through proper nutrition. Learn more about local produce and its value to a seasonal menu. What could be better than that?
About Broadway Mesa Village
At Broadway Mesa Village, we are lucky enough to have an incredible team of dedicated professionals passionate about senior care.
Our team provides assisted living services and memory care in the Connections program. This signature service introduces purpose to those with Alzheimer's and dementia through evidence-based therapies.
We are a certified Great Place To Work® and MemoryCare.com Best Memory Care Community. Our team members make the difference. We are proud to work with them every day.
We want to take this opportunity this holiday season to thank Rensita, Davon, and our many other team members for their hard work. Thank you for being such an essential part of the Pegasus Senior Living family!
Find A Home For A Senior or A Rewarding Job In Mesa, AZ
Find assisted living and memory care services for an older adult in the Phoenix area! Contact us to learn more about our senior living options.
Find roles in caregiving, maintenance, dining, transportation, and more by clicking here!