Caring for seniors with Alzheimer's and other forms of dementia requires a unique set of skills, knowledge, and compassion. As the number of seniors living with dementia continues to rise, it becomes crucial for caregivers in memory care communities to receive specialized training.
In this blog post, we will explore the significance of specialized dementia care training and discuss the impact of Dementia Live® in Pegasus Senior Living communities. The training enables caregivers in the Connections memory care program to empathize with residents and to experience life from their perspective.
The Need for Specialized Training
Dementia is a complex condition that affects a person's cognitive abilities, memory, and behavior. Providing quality care for seniors with dementia requires caregivers to have a deep understanding of the disease, its progression, and effective communication techniques. Specialized training equips caregivers with the knowledge to navigate the challenges associated with dementia and provide person-centered care.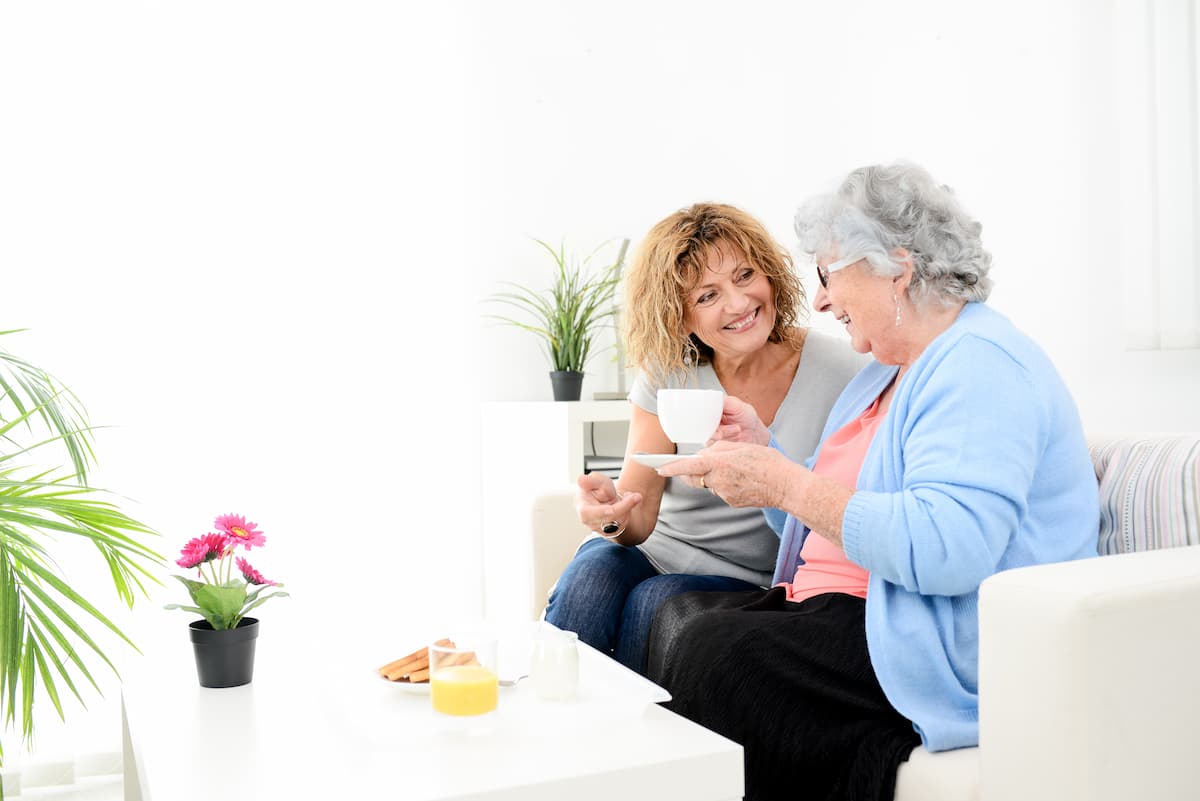 How Dementia Live® Helps
Dementia care training that is experiential is very effective. The Dementia Live® experience simulates what it's like for someone with dementia so that the caregiver can begin to understand what daily life is like for them.
Stepping into a Resident's Shoes
Dementia Live®, implemented in Pegasus Senior Living communities, is an innovative training that offers a hands-on experience for caregivers, enabling them to better understand the daily challenges of dementia. Experiential training allows caregivers to step into the shoes of someone living with dementia, building empathy and a deeper understanding of their needs.
A Sensory Experience
Dementia Live® utilizes special gear that simulates the sensory impairments experienced by individuals with dementia. Caregivers wear goggles that distort their vision, gloves that limit dexterity, and headphones that play background noises. By temporarily experiencing these challenges firsthand, caregivers have greater empathy for what residents go through.
Behavioral Understanding
During the training, caregivers engage in various tasks and exercises designed to mimic the cognitive and physical limitations of dementia. This experiential learning helps caregivers appreciate the impact of memory loss, confusion, disorientation, and communication difficulties on residents' well-being.
Communication Techniques
The Dementia Live® program also offers practical strategies for effectively communicating with residents who have dementia. Once they experience how deficits can lead to frustration and agitation, it helps break down communication barriers.
Caregivers learn techniques to enhance connection and reduce stress for residents. This includes using simple and clear language, employing non-verbal cues, active listening, and understanding how to manage difficult behaviors with compassion and patience.
Person-Centered Care
Every individual with dementia has their own history, preferences, and unique set of needs. Specialized training emphasizes person-centered care, which means tailoring care plans to the individual's abilities, interests, and personal goals. This approach promotes dignity, independence, and quality of life for residents.
The Positive Impact
By investing in Alzheimer's and dementia care training, caregivers in Pegasus Senior Living memory care communities acquire the necessary skills and empathy to provide the highest level of care for residents.Caregivers who are well-trained can connect better with residents, build better relationships, and help residents in a deeper way.
Dementia Live® is just one component of Connections' holistic approach to memory care.
Connections offers person-centered care and support. By undergoing innovative training programs like Dementia Live® caregivers are better equipped to help their residents.
Pegasus Senior Living's goal is to promote empathy, effective communication, and a higher quality of life for those in their care. As the demand for memory care continues to grow, it is essential that caregivers receive the training they need to provide the best possible support for individuals with dementia.
Connect with a Pegasus Senior Living Community Near You.
Learn more about Connections, and the immersive training our team members have to better care for your loved one.