Choosing a senior living community is often difficult, especially when it is for a loved one. If you're looking for assisted living in the Shawnee, KS and Lenexa, KS areas, consider the Glenwood Village of Overland Park senior living community.
With the increase in life expectancy, seniors are living longer and healthier lives than ever. However, it can become difficult to live independently with age. Assisted living is a popular option for seniors looking for a supportive place to call home.
Assisted living provides personalized care that can help older adults improve their physical and mental health. Seniors can enjoy an active lifestyle with plenty of activities and social opportunities.
In this blog post, we'll discuss why seniors from Prairie Village, Shawnee, and Lenexa should consider assisted living in Overland Park. Let's talk about how our team members can help improve retirees' physical and mental health.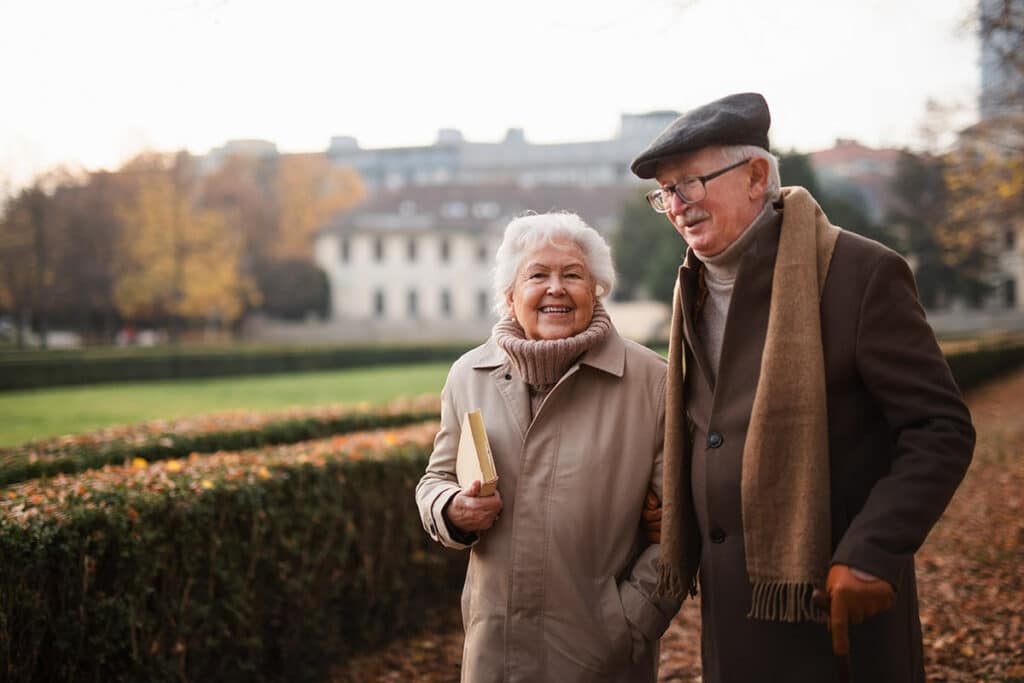 What is Assisted Living?
Assisted living focuses on providing personalized support services and assistance with daily tasks:
Bathing, dressing, and grooming
Transferring and mobility
Taking medications
Eating and meal preparation
In addition to medical assistance and support services, assisted living facilities offer a variety of amenities such as:
Senior apartments
Housekeeping services
Meals prepared by trained chefs
Recreational activities such as exercise classes or arts and crafts projects
Transportation services for appointments or errands
Laundry services
Beauty salons/barber shops
Indoor and outdoor areas to socialize
These services allow seniors to live independently while having access to necessary resources. Seniors don't have to worry about the hassle of household chores or errands that they may not be able to handle themselves.
The Benefits of Assisted Living in Overland Park for Lenexa, KS Area Seniors
There are numerous benefits associated with senior living in Overland Park. Seniors who choose assisted living enjoy an increased sense of independence due to having access to supportive services such as help with meal preparation and transportation needs.
Glenwood Village of Overland Park is here to help assisted living residents from Shawnee, Lenexa, and Prairie Village create meaningful relationships. A sense of community is essential to improving emotional well-being. Seniors benefit from being surrounded by peers who have similar interests and backgrounds.
Our assisted living community also has highly-trained staff onsite 24 hours per day. It's a service that provides comfort for family members who want their loved ones cared for at all times. Our community also includes continuing support with the Connections memory care program.
About 55,000 people in Kansas have Alzheimer's. That number is expected to increase to 62,000 by 2025. Connections makes the transition from assisted living to memory care easier.
Offering both services is a significant benefit to any senior living community. Dr. Sandra Petersen designed our data-based program for memory care. Our engaging activities and passion for increasing socialization are helping Kansas City area seniors slow memory loss progression.
Improving Physical and Mental Health for Seniors
The connection between physical and mental health is vital to understand for older adults. Regular exercise and fitness for seniors can help strengthen the body and reduce stress and anxiety, so staying active is critical.
Unfortunately, one in four seniors has reported having anxiety or depression since the pandemic began. Assisted living communities provide fantastic ways to keep their inhabitants engaged and physically fit.
The silver lining here is that senior living communities have stepped up to ensure that older adults can stay active and social. Staying mentally and physically engaged can help reduce rates of anxiety and depression. The positive aspects of assisted living and memory care communities simply cannot be overstated.
Assisted living communities like Glenwood Village of Overland Park are helping seniors improve and maintain their well-being in the Kansas City area. Some ways of doing this include:
The impact of these activities affects overall health. These experiences are paramount throughout all stages of life. The benefits of assisted living are abundant, both physically and mentally.
Physically speaking, seniors in our community have access to regular health care visits with nurses and senior care specialists. This benefit ensures that any potential health issues are caught early and addressed.
Our culinary team provides nutritious meals tailored to each resident's unique dietary needs. Food is fuel, and our chefs understand the necessary vitamins and minerals seniors need to stay healthy.
We also offer daily physical fitness activities such as yoga or tai chi classes. These movements help improve balance and flexibility while reducing the risk of falls or other aging-related injuries.
Mentally speaking, assisted living provides a sense of community for its residents. Socializing with peers can reduce feelings of isolation or loneliness which often accompany aging.
We offer educational classes, trivia parties, bingo, and more. These types of activities stimulate cognitive function. It's an enjoyable activity for residents to participate in during their free time.
Our team members are available 24/7 to provide companionship when needed. Having someone around to respond to emergencies or talk to is invaluable. We're here to help residents feel secure in their new home environment.
Assisted living means providing your loved one with personalized care while helping them maintain an independent lifestyle in comfort and security. Find senior living in South Kansas City by visiting Glenwood Village of Overland Park. The benefits are clear; start exploring today!
Kansas City Assisted Living: Shawnee, Prairie Village, and Lenexa Options
Improve the physical and mental health of a loved one with assisted living and memory care at Glenwood Village of Overland Park. Contact us to arrange a visit!