At Pegasus Senior Living, we enhance the lives of seniors by offering personalized care, engaging activities, and nurturing communities. With years of experience in the senior living industry, we take pride in delivering compassionate services that prioritize the well-being and dignity of each resident.
Our commitment to quality care extends to our specialized memory care program, Connections, which incorporates education about dementia through a unique technique known as Dementia Live®. In this blog, we will explore how an experiential learning approach is revolutionizing dementia care and creating a supportive environment for caregivers and residents alike.
Connections Memory Care
Connections is designed specifically for individuals living with dementia-related conditions. We understand the unique challenges that dementia presents and have tailored our program to meet the needs of these residents. Our approach goes beyond traditional methods by focusing on three main components: Connect, Move, and Learn.
Connect: We understand the importance of social connections in promoting a sense of belonging and well-being. That's why we prioritize creating opportunities for residents to connect with their peers, families, and our dedicated staff.
Through group activities, meaningful conversations, and personalized activities, we create a supportive space where residents feel understood and valued.
Move: Physical activity plays a vital role in maintaining overall health and enhancing brain health. Connections encourages regular exercise and movement. From gentle chair exercises to guided walks, our trained caregivers provide personalized support and motivation to help residents stay active. We recognize that each individual has unique abilities, and we tailor physical activities to suit their needs and preferences.
Learn: Continuous learning and stimulation are integral to our Connections program. We offer a variety of enriching activities and programs that promote mental engagement and recall. From memory games and puzzles to art therapy and reminiscence sessions, residents have access to a diverse range of activities designed to keep their minds active. Our experienced team is trained to adapt activities to suit individual abilities and provide a personalized experience.
Through the Connect, Move, and Learn components of our memory care program, we offer a comprehensive and person-centered approach to dementia care. By fostering social connections and promoting wellness we create a uniquely supportive environment for residents.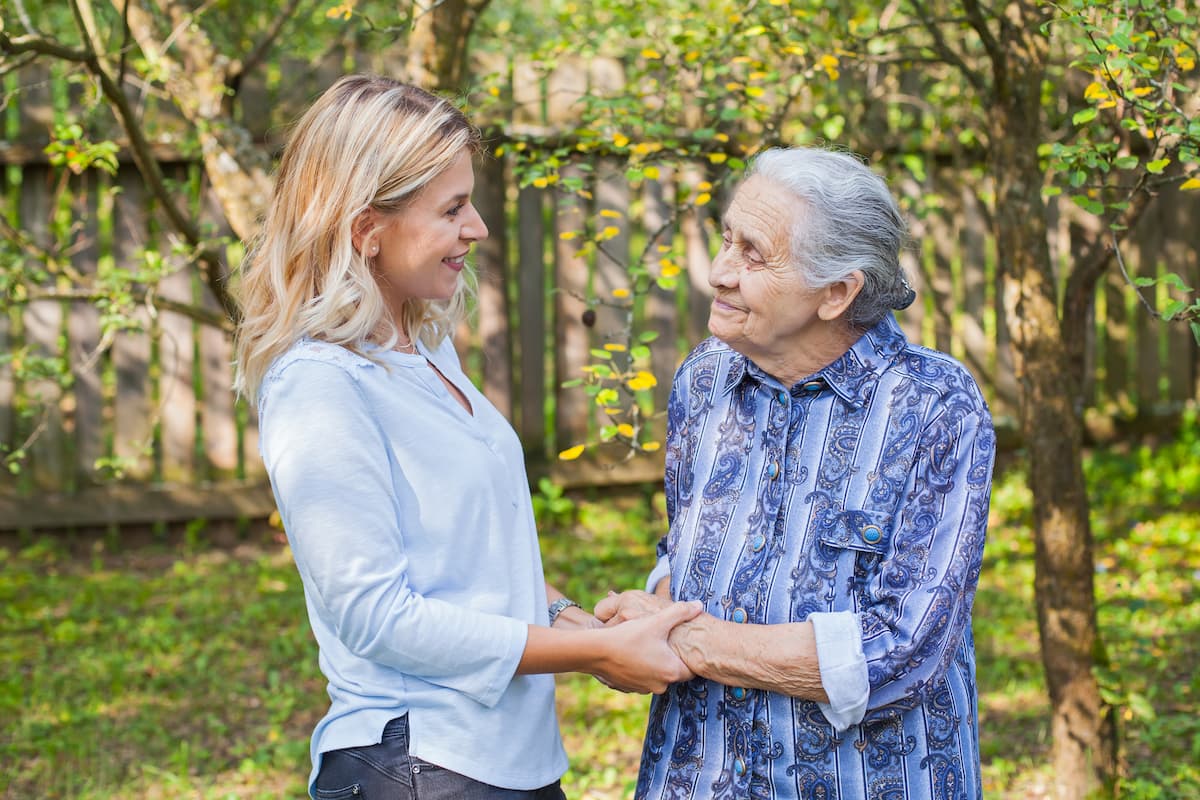 Experiential learning for dementia caregivers
Learning about dementia is crucial for caregivers and families. To help residents, caregivers must first understand their challenges. Dementia Live®, an Age-u-cate experiential learning program, offers a firsthand understanding of what it's like to live with dementia.
By simulating the cognitive and physical impairments associated with dementia, caregivers begin to understand residents' daily challenges. This immersive experience builds empathy, improves communication, and enhances caregiving techniques.
Understanding the challenges of dementia
To provide the best possible care for individuals living with dementia, caregivers must have a deep understanding of the condition. At Pegasus Senior Living, we recognize the significance of learning about dementia through experience. That's why we offer the transformative Dementia Live® simulation, which provides participants with a realistic understanding of what it's like to have dementia.
How it works
Participants wear specialized gear that replicates age and dementia-related vision, auditory, and tactile changes. This offers a unique chance to experience what it's like to live with the condition. It's a moment to walk in their shoes.
During the simulation, participants are given a task list of typical daily activities, like hanging clothing or counting change. They perform these tasks in an environment that is designed like a living space. Throughout the simulation, a facilitator observes and records how participants approach the tasks and their behavior.
The simulation triggers physical, vocal, and emotional responses like those that individuals with dementia have when confronted with challenging tasks or environments. These behaviors may include attempts to leave, feelings of frustration leading to a "shut down" response, or expressions of anger.
Following the simulation exercise, participants engage in an "empowerment session" where they have an opportunity to reflect on their reactions to the simulation and consider their own feelings, thoughts, and behaviors. By comparing their experiences to the challenges faced by seniors with dementia, caregivers gain a profound understanding of what it's like to live in their world.
Focusing on empathy and understanding is at the heart of how we approach education about dementia. Our goal is to use effective training methods to offer more compassionate, empathetic, and effective support for seniors every day. It's that person-centered approach that makes programs like Connections different. Dementia Live® is an innovative way to bring empathy to dementia care.
Experience the Pegasus difference today.
If you're seeking compassionate memory care, provided by a team that truly understands what your loved one needs, we invite you to learn more about Connections, and how we can support your loved one on their unique journey.