The decision to move a loved one with dementia, especially a parent, to a secure memory care environment is complex and rarely clear-cut. Most families faced with this situation struggle with the decision as dementia changes may be insidious and are hard to detect in the early stages.
Each individual's journey with dementia is very different, as some progress slower than others.
"However, the bottom line when considering if a person with dementia should stop living alone is their essential need to be free from danger," says Pegasus Senior Living Senior Health and Wellness Consultant Dr. Sandra Petersen.
Do you worry your parent with dementia will:
Wander?
Get lost?
Leave appliances turned on?
Cause an accident?
Cause harm to themselves?
If these become your daily worries about a loved one, the time has come for a transition.
Are the warning signs obvious that it's time to move a parent with dementia into care?
When seniors live alone, the warning signs of decline might be harder to detect, especially if you live far away from your parent and don't get to see them often enough to get a complete picture of their situation.
It's also not uncommon for older adults to hide their symptoms when they realize they may be living with Alzheimer's or another form of dementia. They may fear being forced from their home or becoming a burden to the family.
Some families may begin with private in-home caregivers for their loved ones, but that too brings its own set of challenges:
Will the care be consistent?
Will my loved one receive enough socialization?
Do they need 24-hour assistance?
Where do I find care for a parent with dementia?
As neurocognitive disorders like dementia progress, they create unique demands. These burdens can be complicated to manage at home or even in traditional assisted living. Choose an assisted living community with a secure memory care neighborhood if your loved one has one or more of these symptoms:
Agitation and aggression
Wandering from home
Becoming lost even in familiar places
Mobility problems and an increasing number of falls
Vision changes – especially with the loss of depth perception
An unhealthy amount of weight loss, poor appetite
Poor reasoning and judgment (letting strangers in the home, falling prey to scams)
Forgetfulness (leaving the stove on and burning food or leaving the door unlocked)
Sleep problems and sundowning
Hallucinations
When more than a few of these issues appear as a pervasive pattern that affects your loved one's ability to function, it is time for a move. Memory care offers programs and support designed to help seniors with dementia feel successful and secure.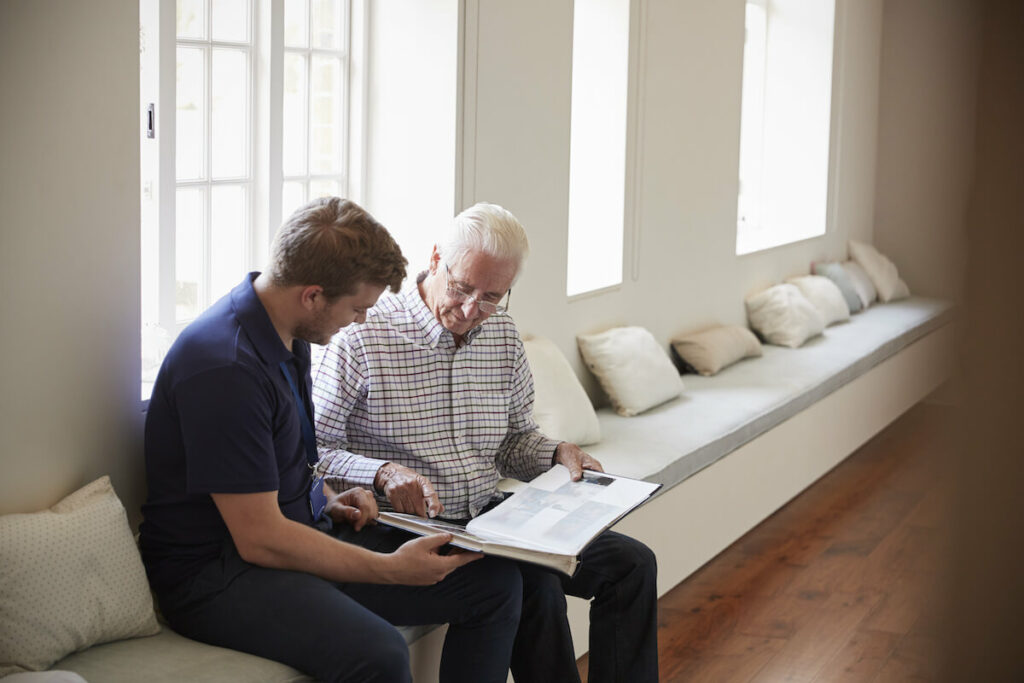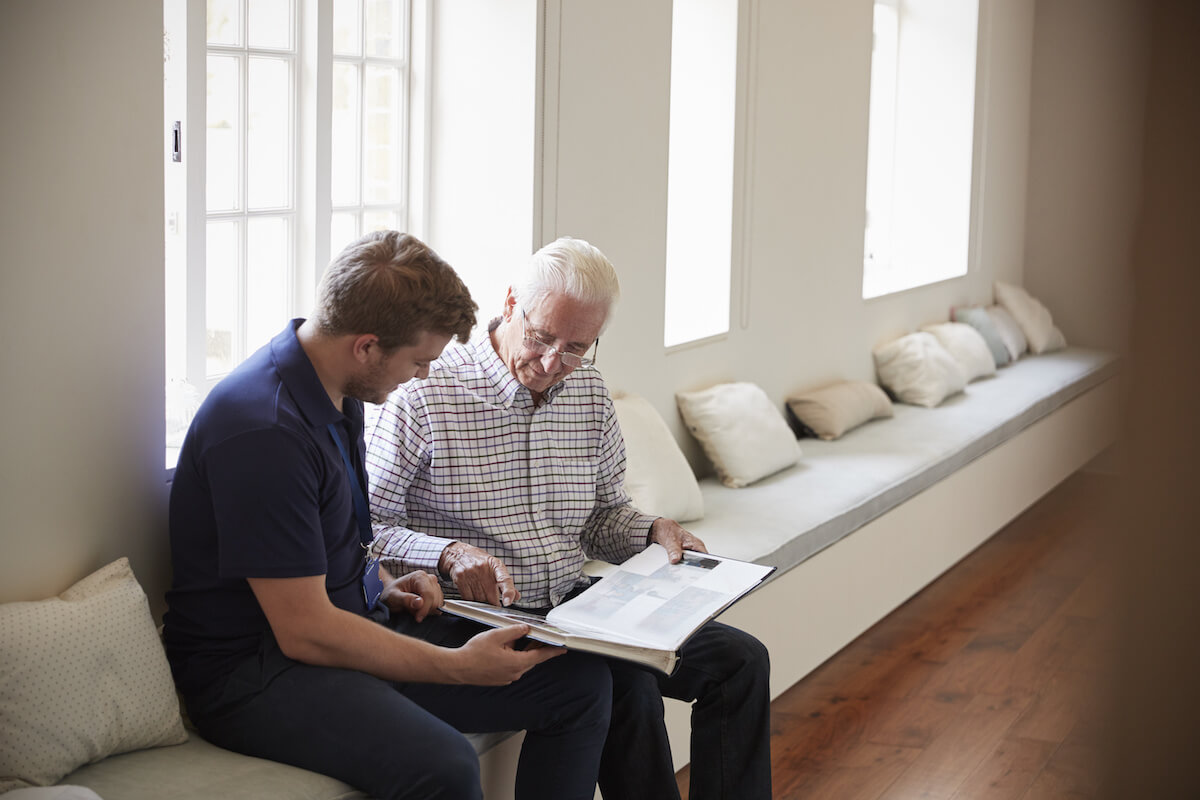 How long do people have dementia before they need memory care?
Usually, it's better to place your loved one in care as soon as they begin experiencing the symptoms listed above. They will often be more open to engaging the staff and in programs during this stage.
A few examples of services offered by memory care programs include the following:
Specialty dining programs using techniques such as aromatherapy and adaptive utensils to prevent weight loss
Individualized, intentional programming that helps decrease agitation and promotes feelings of productiveness
Spacious and familiar-feeling secure environments to prevent wandering and elopement
Specialized caregivers who receive additional training to learn how to communicate with and support the needs of people with dementia
Wellness activities designed around physical losses to help seniors retain and regain life skills
The decision to place a loved one in memory care can be difficult, but it is an important part of caring for a loved one living with dementia.
About Dr. Petersen
Over a decade ago, Dr. Petersen experienced a stroke that left her with mobility and memory loss. Her recovery involved work with neuroplasticity treatments to create new neural pathways around the damaged sections of her brain.
After overcoming this event, she sought to use these neuroplasticity concepts to help people with Alzheimer's and other forms of dementia slow down the memory loss process and add purpose to their lives.
The Connections Program she created guides memory care efforts in many Pegasus Senior Living communities across the country. Backed by research and experience, it gives your loved ones purpose and structure by:
Engaging the Emotions
Encouraging Movement
Challenging the Brain
Supporting Socialization
Learn More About Memory Care for Alzheimer's and Dementia
Find a memory care community near you and use the contact link to request a tour or more information.*
*Services vary by location.