Our New Mental Health Services at Pegasus Senior Living Communities
Pegasus senior living communities provide their residents with all kinds of care; during the COVID-19 pandemic, our mental health services have been especially important.
Why are mental health services essential to senior living?
According to the CDC, an increasing number of older adults with mental health concerns are joining senior living communities to receive everyday assistance while enriching their lives through frequent activities and opportunities to make new friends. However, despite the fact that each resident must be in a positive state of mind to enjoy all of these fantastic features, more than 40 percent of assisted living communities do not provide mental health services. Pegasus stands out due to its comprehensive virtual counseling and education.
What are some of the most common mental health concerns among seniors?
The elderly have an increased risk of developing depression; however, it should not be seen as a normal part of aging. According to the Centers for Disease Control and Prevention, "Someone who is depressed has feelings of sadness or anxiety that last for weeks at a time." Below are several specific signs of depression.
| | |
| --- | --- |
| Mental | Physical |
| Feelings of hopelessness, guilt, worthlessness, and/or helplessness | Fatigue |
| Irritability | Overeating or undereating |
| Loss of interest in previously-enjoyed hobbies or activities | Aches or pains |
| Difficulty concentrating, remembering, or making decisions | Cramps |
| Insomnia or over-sleeping | Digestive problems |
A common cause of depression in seniors is loneliness, especially as social distancing guidelines continue to restrict large gatherings. The National Academies of Sciences, Engineering, and Medicine (NASEM) says that "more than one-third of adults aged 45 and older feel lonely, and nearly one-fourth of adults aged 65 and older are considered to be socially isolated."
Although some seniors experience depression around the holidays that is worsened by loneliness, as well as various social or financial pressures, their symptoms may be a sign of Seasonal Affective Disorder (SAD), one type of depression that is most common during darker, colder months with shorter days.
Although SAD is a clinically-recognized disorder, it is not fully understood. The following are some things we do know about it.
"Research indicates that people with SAD may have reduced activity of the brain chemical (neurotransmitter) serotonin, which helps regulate mood," says the National Institute of Mental Health. "Research also suggests that sunlight controls the levels of molecules that help maintain normal serotonin levels, but in people with SAD, this regulation does not function properly, resulting in decreased serotonin levels in the winter."
Neuroscientists have found that people with Seasonal Affective Disorder tend to produce too much melatonin, which balances the sleep-wake cycle and can increase sleepiness.
Another contributor to SAD may be a deficiency in Vitamin D, which boosts serotonin activity. The nutrient can be consumed through food or supplements but is also absorbed through sunlight, which is why people tend to have lower Vitamin D levels during the winter, in which people tend to receive less sunlight.
Since serotonin and melatonin are so crucial to helping the body adjust to night and day, it makes sense that seniors with an abnormal amount of these chemicals often develop changes in thoughts and behaviors.
Regardless of your or your loved one's diagnosis, we are here to help with a wide range of tools and resources such as nutrition tracking, medication management, and scheduled transportation to doctors' appointments. WellQor's extensive digital services are our newest additions.
How does WellQor help seniors live happier, healthier lives?
WellQor is a national leader in mental health primarily serving seniors. Its licensed professionals have plenty of training and work history regarding major life changes, such as moving into a senior living community or adapting to the many health-related, social, and financial concerns the COVID-19 pandemic has triggered.
The organization's approach is centered around the connection between mental and physical health. Because of its dedication to improving every aspect of its clients' lives as well as helping them maintain stronger relationships with their family members and caregivers, WellQor has benefited people of all ages across the country.
Recipients of WellQor's care can receive consistent, friendly calls from its staff members who evaluate the seniors' mental health statuses while engaging them in interesting conversations and helping them to overcome loneliness. These informal meetings may be supplemented by actual therapy from licensed psychologists and licensed clinical social workers through telehealth appointments.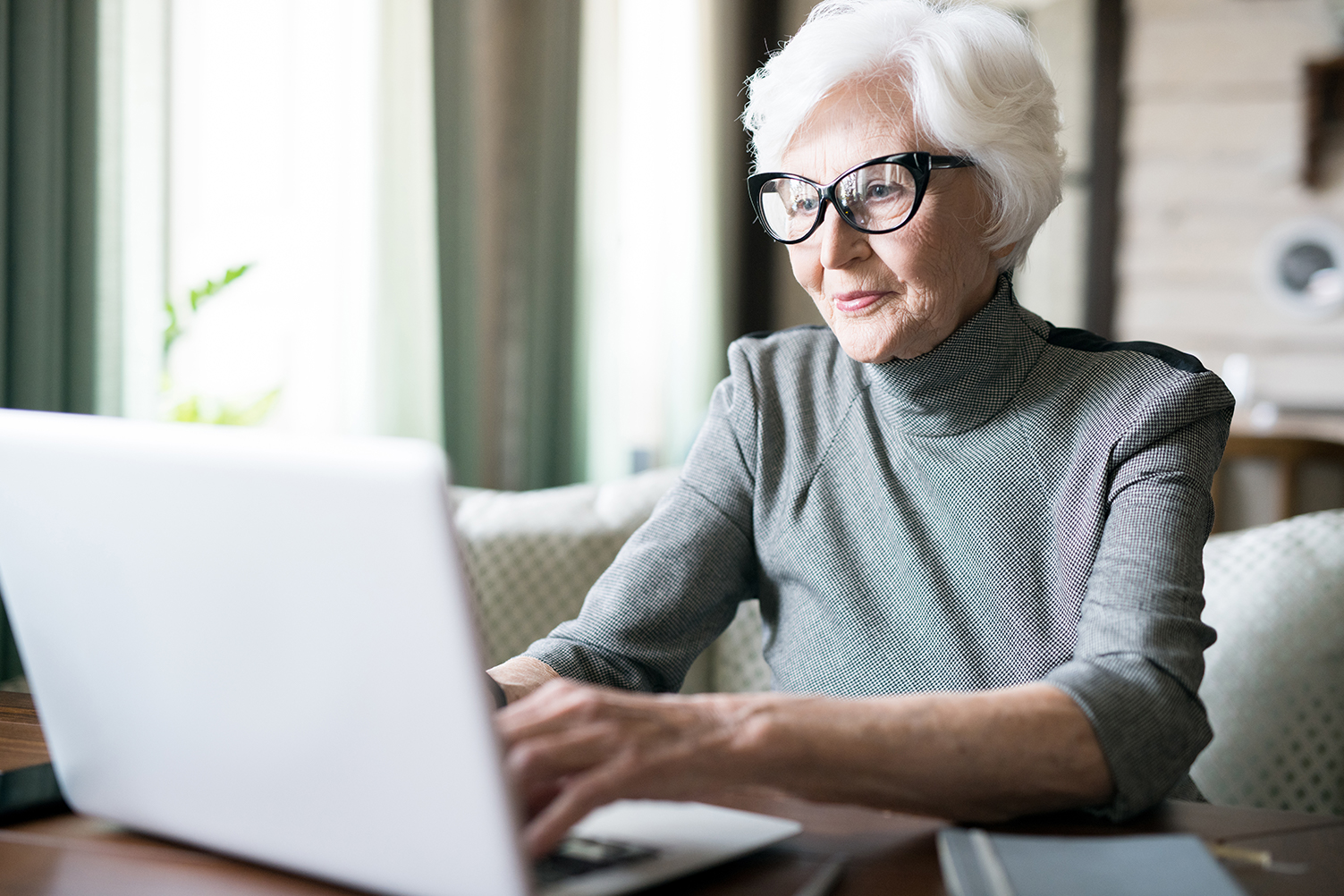 Users also have access to WellQor's Knowledge Base, a digital education program. Although the Pegasus team has always excelled at facilitating medical care, social activities, and educational programs, especially while keeping its residents' security in mind during the pandemic, we are happy to do even more for our residents!
How has WellQor enhanced our senior living communities?
Our team's partnership with WellQor has enabled our independent living, assisted living, and memory care residents to better understand and manage their mental challenges. In addition to our own stimulating educational seminars and activities, they now have access to one-on-one support from experts in mental health along with plenty of relevant information and receive assistance with their electronics if needed.
Do you want to improve your or your loved one's mental health and receive around-the-clock care from experienced associates? Please find a community near you or speak to one of our associates to learn more about our partnership with WellQor.