When it comes to senior care, we all want the very best for our loved ones. That's why at Creston Village, we were excited to receive a visit from Rep. Jimmy Panetta, who shares in our commitment to quality senior care.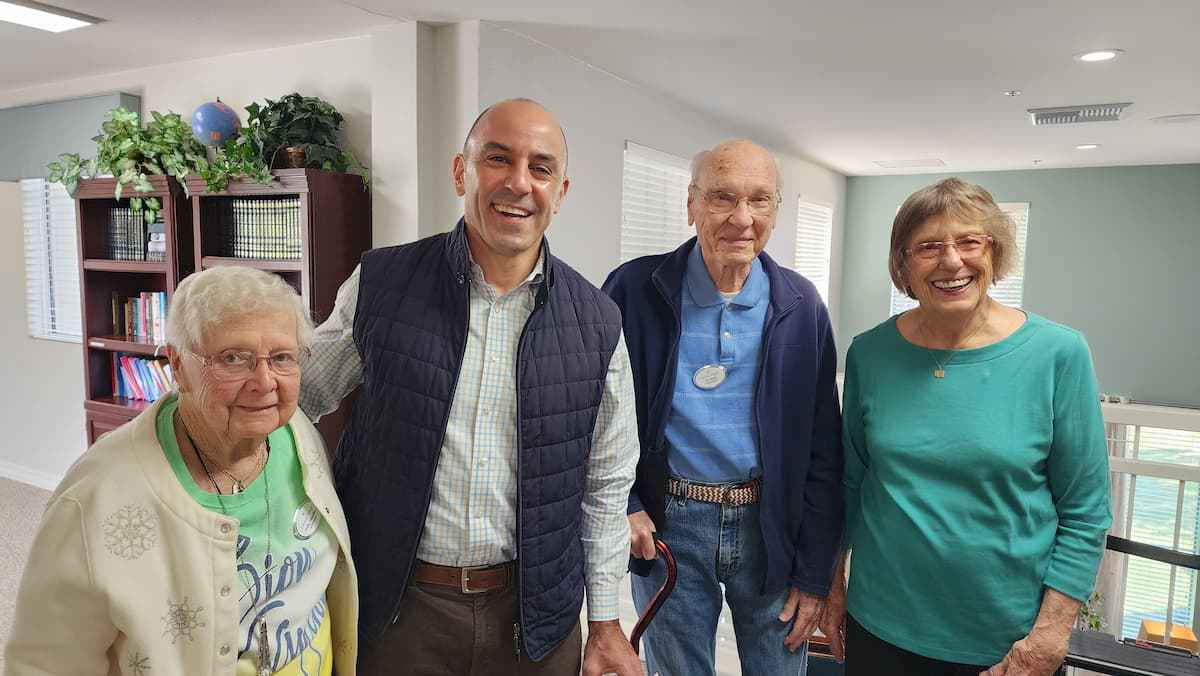 Rep. Panetta is a California congressman who represents the state's 19th District, which includes:
Santa Cruz County
Parts of Santa Clara County
Monterey County
San Luis Obispo County
He's been a strong advocate for senior care policies and has even served on the House Committee on Agriculture's Subcommittee on Nutrition, Biotechnology, Horticulture, and Research. Rep. Panetta also holds memberships in the Medicare for All Caucus.
A few of his policies committed to quality senior care include:
During his visit to our community, Creston Village, we were able to showcase our partnership with the American Seniors Housing Association (ASHA) and our commitment to providing the best senior care possible.
ASHA is an organization dedicated to promoting the well-being of seniors across the country. They work closely with senior living communities, like ours at Creston Village, to help us provide residents with the highest quality of care possible.
Our partnership with ASHA allows us to stay up-to-date on the latest industry standards and best practices. ASHA advocates for seniors on a national level, working to ensure that businesses and leaders have access to resources for developing and financing new senior housing. With over 10,000 people turning 65 daily, more senior communities are needed.
Where You Live Matters is a resource offered by ASHA that helps older adults, and family members find top-rated senior living options.
At Creston Village, we offer a wide range of services to help our residents live life to the fullest. Our management company, Pegasus Senior Living, has a strong reputation for quality senior care, and we're proud to partner with ASHA to continue to improve the standard of care across the industry.
Creston Village: Committed to High-Quality Assisted Living and Memory Care in Paso Robles, CA
In our senior living community, we offer the Connections memory care program that utilizes neuroplasticity therapies to help our residents maintain their cognitive function. This feature is essential for those living with memory loss. We've even included speech therapy for dementia in our program.
Neuroplasticity is the brain's ability to adapt and change, even as we age. By stimulating the brain with cognitive exercises and therapy, we can help our residents maintain their cognitive function for longer. This benefit is just one example of the innovative approaches we utilize for residents with Alzheimer's and dementia.
Our assisted living program provides premium comforts and personal care plans for Paso Robles seniors. We emphasize a hassle-free lifestyle that lets older adults remain independent and look forward to every day.
We all want the best care and housing for our loved ones. That's why we're proud to partner with Rep. Jimmy Panetta and ASHA to continue to improve assisted living in Central Coast California and nationwide. If you're looking for quality senior care near you, we invite you to visit Creston Village and see the difference for yourself.


Need Help Finding Top-Rated Senior Care Near Me?
Contact us in Paso Robles, California to learn more about our senior care commitment in San Luis Obispo County.