Having a plan and educating yourself are great ways to approach the talk with your loved one.
One of life's hardest decisions is if and when it is time to move mom or dad into a senior living community. Our parents cared for us when we were children and made sure we had everything we needed to succeed in life. You may try to help your parents in return, but sometimes their level of care is out of your control. The decision to move into senior living may be the best one you can make for them. The first thing you need to remember is to be patient. Be sensitive to the fact that this is a very big step and although you are trying to help, they might not see it that way at first. 
How do you start the conversation?
The first step to having the senior living discussion is to have empathy and make sure you are listening. You want your loved one to know that you understand their concerns are valid. However, it's easier for you to see from an outside perspective that your senior needs assistance in ways that only a retirement community can provide.
What are some techniques to have a successful senior living discussion?
There are many ways to approach the conversation with your loved one. As this tends to be a difficult one to have, we thought we'd share some helpful tips to guide you along the way.

Educate Yourself
One of the best tools you can use is knowledge. You may have been researching senior living for a while, but for mom and dad, this could be all new territory. Having a clear understanding of different types of care, such as independent living, assisted living, or memory care, is the best way to explore their options. Some people assume a nursing home might be their only choice. If you are able to explain each service and what might work best, that is only going to broaden their perspective of senior living altogether. Even asking them to join in on research could be a game changer, as they will feel more involved in their future.

Ask for Help
Some people might consider the senior living conversation to be too daunting to take on. Start asking close family and friends for assistance. The weight does not have to be all on your shoulders. Make sure everyone is on the same page beforehand. Additionally, with more enforcement, your loved one will be more likely to see an outsider's perspective instead of just one person's opinion.
"Once the family is all on the same page, consider including one or two of them in this conversation, or perhaps bring in somebody else deeply trusted. Maybe it's an old friend, a close connection from the church, or perhaps even a counselor or doctor: anybody that your loved one feels is advocating for them should be an ally for this transition." (via seniorliving.org)

Take Your Time
The senior living conversation is not going to be a one-time discussion. This is something that could take months or years to decide on. Over time, it may become clearer to your loved one that they, in fact, do need assistance. No matter how in need they may be, the decision will never be easy. With each discussion, you will be able to sense their willingness to talk about it. As time moves on, with your patience and trusted allies by your side, the transition should begin. Making sure your loved ones are looking at this as the next chapter instead of an ending should be a consistent narrative.
What is the best advice for starting the conversation around senior living?
Patience, knowledge, and asking for help. If you are doing these three things, you are off to a great start. Including your loved one in your research makes it a discussion instead of a lecture. You know your mom or dad better than anyone else. You'll know when to pull back and when to be stern. At the end of the day, you are providing an opportunity for your loved one to live an enriched life with all the care they could possibly need.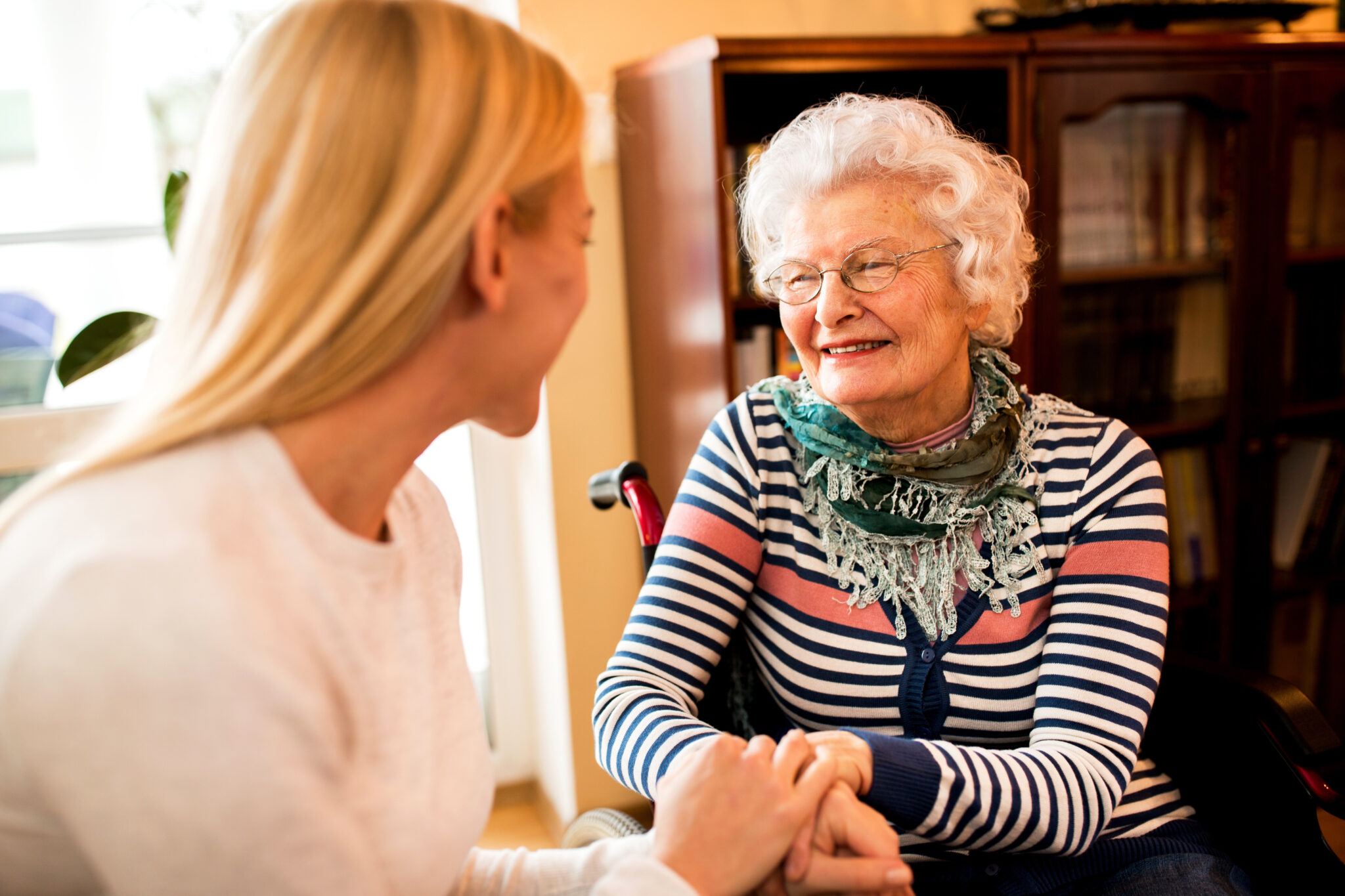 Some helpful reminders when starting the senior living conversation:
Have empathy with your loved one.

It's a discussion, not a lecture. Telling someone how to live will only cause push-back.

Knowledge is power. Research different types of senior living options beforehand.

Bring in allies to back up your reasoning. Remember to reach out to people your senior trusts and will listen to, like a family member or close friend.

Have patience and understand that this could take a while to find some common ground.
Pegasus Senior Living is a wonderful place to start your journey into where your loved one could live. Pegasus' motto is, "We're local. We're passionate. We care." Pegasus communities are located in 13 states with over 35 different locations, and counting! Pegasus prides itself on providing an active senior living lifestyle with personalized, expert-level care. Here are the types of services that Pegasus Senior Living communities could provide:
To learn more about Pegasus Senior Living and the services we provide, click here.
What's the best way to discuss senior living options?
The hard part is knowing that your loved one does not want to have this conversation. You never want to feel like you are pushing your mom or dad into something they don't feel comfortable doing. Arming yourself with knowledge and assistance are key factors to help you along. Having empathy and patience will not only give you peace of mind, but will ultimately make it easier on your loved one. As you follow these helpful hints, you'll be sure to have a much easier discussion ahead of you.
If you are just starting your research into senior living options, make sure to visit PegasusSeniorLiving.com to learn more about the services we provide, along with the locations available to your loved one in your area. Click here to book a tour of your desired Pegasus location today!