When researching options in senior care, ensuring your loved one's safety, comfort, and well-being is a top priority. For adult children of seniors, the decision to transition their parents to senior living can be a complex one. Will they need memory support, assisted living, or short-term care? Senior living communities offering assisted living and memory care under one roof provide a comprehensive solution with many benefits.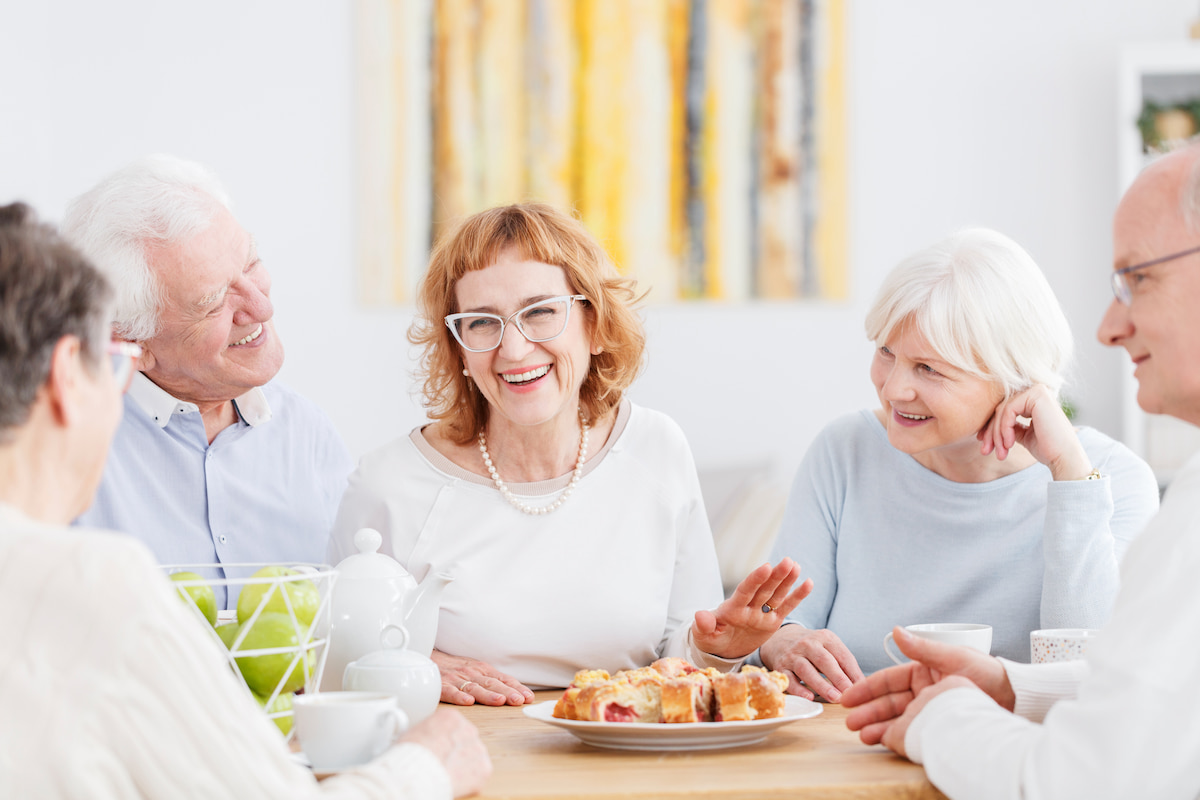 In this blog post, we'll explore the advantages of having assisted living and memory care within a senior living community.
Care for Evolving Needs
One of the standout benefits of senior living communities with combined assisted living and memory care services is the ability to provide holistic care that adapts to the evolving needs of residents.
As our loved ones age, their requirements can change, particularly for those with cognitive impairments like dementia. By having assisted living and memory care all under one roof, these communities can ensure a smooth transition from one level of care to another. Why go through with a disruptive move to a different location when a senior's needs change?
Expertise in Dementia Care
Not all assisted living facilities with dementia units are the same. Caring for seniors with dementia requires specialized knowledge and skills. Communities with dedicated memory care programs within senior living communities offer trained professionals who understand the intricacies of dementia care.
Memory care communities consider the safety and well-being of residents, incorporating features that minimize confusion and enhance their overall quality of life. From memory-enhancing activities to personalized care plans, these communities provide an environment where seniors with cognitive challenges can thrive. When touring, ensure the assisted living facilities with dementia units you visit have a comprehensive program.
Enhanced Social Engagement
Isolation and loneliness are common concerns among seniors, particularly those who require assistance with daily tasks or are dealing with memory issues. In a senior living community that combines assisted living and memory care, residents benefit from enhanced social engagement opportunities and plenty of ways to spend their day. The close-knit environment fosters connections between individuals facing similar challenges, creating a supportive community where friendships can flourish. From group activities to shared dining experiences, residents have ample chances to engage and interact, contributing positively to their emotional well-being.
Convenience for Families
The journey of supporting aging parents can be emotionally and logistically demanding for adult children. Opting for a senior living community with integrated care options streamlines the process for families. They can rest assured knowing their loved one's changing needs are met within the same familiar environment.
Additionally, being familiar and comfortable with their care team improves communication and ensures transparency, allowing families to focus on treasured moments with their loved ones.
Collaborative Care
The essence of a great senior living community with both assisted living and memory care, lies in its collaborative approach to care. Professionals, including caregivers, medical staff, therapists, and social workers, collaborate closely to provide a well-rounded support system for residents. This multidisciplinary approach ensures that each resident's physical, emotional, and cognitive needs are met comprehensively.
The journey of aging presents new challenges for adult children. When considering if your loved one will someday need memory support, assisted living, or other forms of care, it's important to do your research. Senior living communities that can adapt to evolving needs, foster social connection, and offer comprehensive dementia care stand out among the rest.
The benefits of having assisted living and memory care under one roof are undeniable. For adult children of seniors seeking a solution that prioritizes their loved one's comfort, safety, and well-being, such communities provide a holistic approach that supports seniors on every step of their journey.
Don't miss out on an opportunity to find the best care for your loved one's evolving needs.
Learn more about how The Farrington at Tanglewood can support your loved one with daily care or specialized memory care. Contact us today to schedule a visit.