Celebrations Praised the Contributions of Our Hardworking Team Members
At Pegasus Senior Living, we're proud to provide seniors and their families across the country with meaningful services and quality programming. And last week we took time to celebrate the bedrock of our business: our team of tireless caregivers! Since 2015, National Caregivers Day has been observed on the third Friday in February as a way to honor the selfless individuals who provide personal care and support to those who need it. 
Our caregivers perform a variety of duties from personal care to medical services, and always with compassion and a high degree of professionalism. It's not an easy job, and the days are often long, but they are able to touch the lives of so many in need.
Going the Extra Mile, Even During Tough Times
On top of an already demanding job, our team members have also had to adjust to the rigorous COVID-19 safety protocols we put in place in the last year. Throughout this entire process, our caregivers have put the safety and health of our residents first, for which we're eternally grateful. 
Celebrating in Style
Across the country, Pegasus communities held socially-distanced celebrations to thank their devoted caregivers.
Here's a look at a few of the celebrations: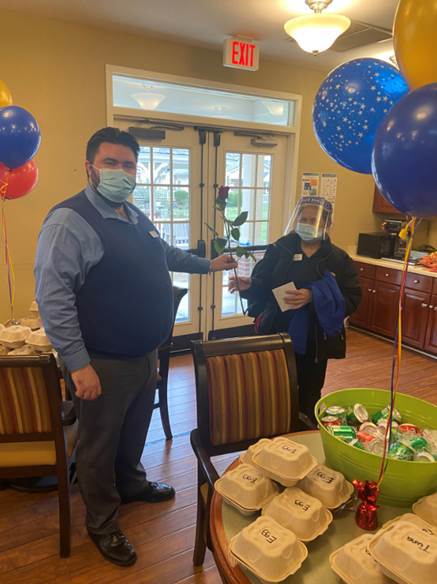 Elk Grove Park Executive Director James Hall thanks their health and wellness director for organizing a fun (and safe!) celebration.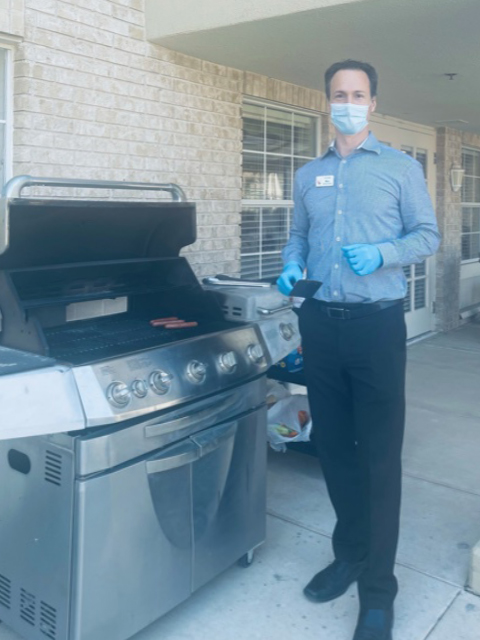 Sun City West's Executive Director Marc Del Zotto grilled up burgers and hot dogs for his Pegasus rockstars in Arizona.
South Hill Village in Spokane, WA celebrated their staff with a selection of snacks and soft drinks.
A Culture of Excellence
There are few things more rewarding than being a senior living caregiver. At each Pegasus community across the country, team members are empowered to provide the best care possible. In our organization, staff at all levels, from the CEO to the support staff, have an essential role to play in maintaining a culture of excellence.
Interested in joining our team of dedicated professionals? Visit our Careers page to view our open positions.