The Importance of 24-Hour Care in Assisted Living Communities
As people age, it's not unusual for them to live alone. Although they may be fairly independent, some challenges can come with living alone, especially as health issues arise.
For instance, older adults may start experiencing falls if they are mismanaging medications or attempting strenuous housework. They may also feel lonely and less active than in the past.
Family members noticing these changes may think it is time to consider assisted living.
Assisted living facilities provide a secure and supportive environment for older adults who need help with activities of daily living (ADLs). They also offer opportunities for socialization and recreation.
Assisted living can be an excellent option for an older adult struggling to live alone.
But what kind of care is available in assisted living? Does assisted living provide 24-hour care? The answer is that it depends on the community.
Most assisted living communities provide some level of 24-hour care. Support can include overnight security staff or nurses available to assist residents with medication and other needs.
However, not all assisted living provides the same level of care. Do the research and ask specific questions to find a community that can provide the correct level of care.
Let's start by learning more about the senior care services available at Glenwood Village of Overland Park.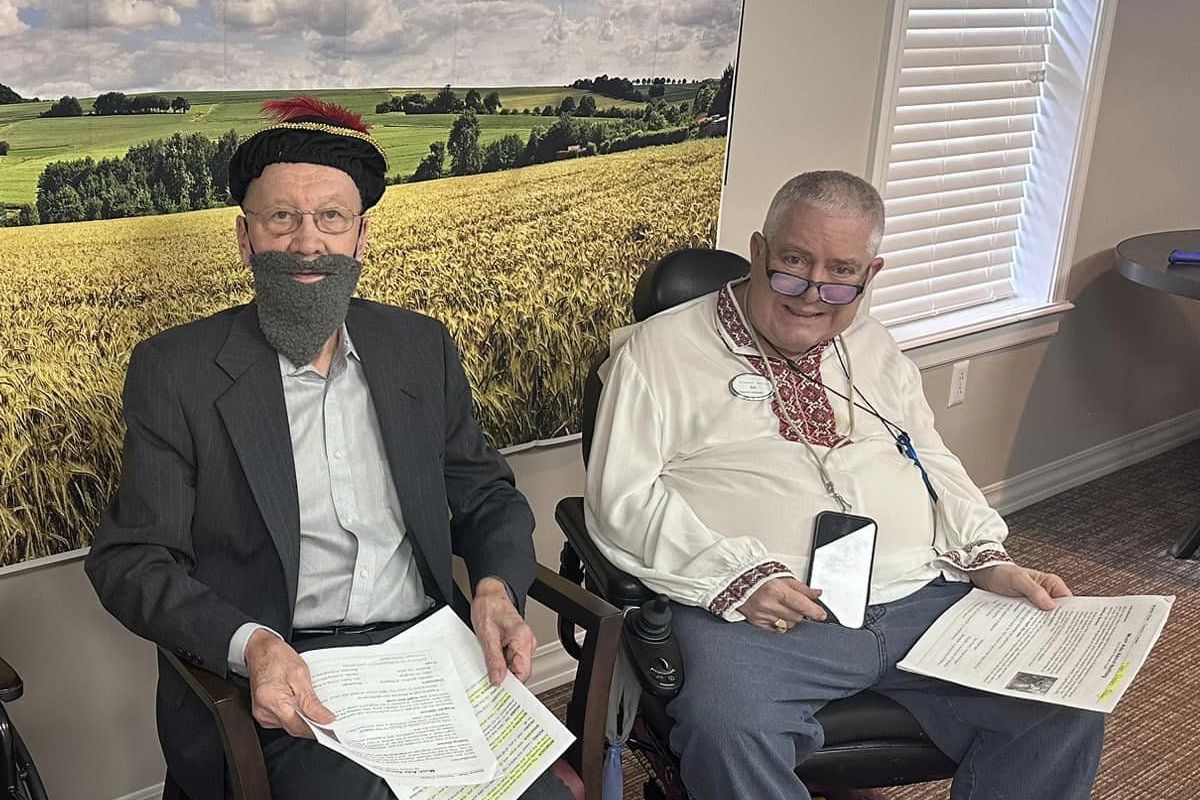 What is assisted living?
Assisted living is a type of long-term care. The service provides personal care and support to older adults. These services can include help with ADLs, such as bathing, grooming, and eating.
24-hour assisted living communities also provide social and recreational activities, transportation, and housekeeping services. Residents can continue their independence in private, senior-friendly apartments.
"The assisted living care model is based on choice and independence, so that means the residents can be as active as they choose (or not), depending upon their preference," says Pegasus Senior Living Senior VP of Health and Wellness, Dr. Sandra Petersen. "Staff members are trained to encourage residents to attend activities but are sensitive to the balance necessary for quality of life."
Glenwood Village of Overland Park is an assisted living and memory care community near Kansas City in Overland Park, KS. Our 24-hour team takes the hassles out of life. Some of our benefits include:
Licensed nurse
Medication management
On-site physical, occupational, and speech therapy
Housekeeping and maintenance service
Fitness studio
Daily social and wellness activities
A full-service dining room with chef-prepared meals
Does assisted living provide 24-hour care?
The level of care provided in assisted living varies. Most communities offer some form of 24-hour care or response.
Having someone around is a significant benefit of assisted living. A personal care plan can include team member check-ins or medication administration at any time of day.
Falls are a common occurrence among seniors, and they can often lead to serious injuries. However, many falls are preventable with some simple precautions.
The Pegasus Senior Living community, Glenwood Village of Overland Park, offers round-the-clock emergency response. In addition, our daily activities include exercises and education on how to reduce the risk of falling. These programs can help seniors remain independent.
Providing housekeeping, meals, and maintenance services also plays a part in reducing accidents.
Personal hygiene assistance at any time of day can also provide residents and their families with peace of mind.
People with Alzheimer's and dementia may have trouble sleeping through the night. Round-the-clock supervision in memory care prevents wandering. That support also offers companionship for residents who may operate at different times.
Why is 24-hour care important?
For seniors who need personalized assistance, 24-hour care is essential. Seniors who live alone may not be able to get the help they need.
Someone is always available to help in assisted living. This benefit gives peace of mind to both seniors and family members.
What are the alternatives to assisted living?
Some seniors may require a higher or lower level of care. Consider other options that may be a better fit.
Nursing homes provide around-the-clock skilled nursing care for seniors who need more extensive medical care.
Independent living or retirement communities offer housing and amenities for seniors. These senior living communities do not typically provide medical or personal care services.
Full-time or 24/7 in-home care can provide personalized assistance in a familiar environment. However, hiring a live-in caregiver can be the most expensive form of senior living. In Kansas City, 44 hours of home care per week are about $4,957 per month. Additional hours will further increase costs.
The monthly cost of assisted living packs much more value than living independently.
Assisted living is a good option for seniors needing help with ADLs but not requiring constant medical care. Ask a potential community about its level of care to ensure it is a good fit.
Why do people choose assisted living?
Current residents and families at Glenwood Village of Overland Park can attest to the benefits of our 24-hour care services:
"We have lived at Glenwood Village for two years and five months and especially appreciate the quality attention that staff provides to make our lives as full as possible. [We] have made some good friends, too." – Resident Couple
"I've been here for about three weeks. The employees are fun, a lot of laughs, and many residents I've met have become friends. The physical therapist is so nice and has helped me so much. The food is excellent, and I enjoy eating my meals in the dining room. I think the theater is fantastic!" – Resident
"My mother has been at Glenwood Village for about two months. She already has a group of people she calls friends! She is very happy with her apartment. It has everything she needs and wants. The food is delicious, and she is always telling me what they had. She also said they will fix her something else if she wants. Great experience at Glenwood for our family, especially for my mom!" – Family Member of Resident
Our community focuses on providing social and wellness experiences. Those are two ways to address the root causes of health decline in older age. Having friends and continuing to move is a significant factor in healthy aging.
Assisted living and memory care at Glenwood Village of Overland Park improves the quality of life.


Learn More About Assisted Living in Overland Park, Kansas
Contact our assisted living community in Overland Park for a tour. We are happy to answer questions. Contact us today!