We understand the emotional rollercoaster that you are on. Finding care for a loved one experiencing Alzheimer's, dementia, or other forms of memory loss is a personal choice you need to feel comfortable making. You're looking for a community you can trust.
Most people have likely never been to a memory care facility and have questions about how they operate. Let's talk about what these communities look like and what to expect on a visit.
An Inside look at an Alzheimer's Care Community
Welcome to Broadway Mesa Village in Mesa, AZ. You'll find our assisted living and memory care community just outside of the Golden Hills neighborhood. We're the ones with the orange trees out front.
We provide care for people in various stages of dementia, which you're likely to notice while you're on tour. Dementia care is not a one-size-fits-all glove. We specialize in providing individualized care plans, ensuring your loved one gets the assistance, engagement, and supervision they need.
The foundation for our care philosophy is the Connections Program. Inspired by Pegasus Senior Living Health and Wellness Consultant Dr. Sandra Petersen's experience and recovery from a stroke, our signature service uses scientific practices to slow the memory loss process.
Engaging the Emotions
While touring, you're likely to run into a group of folks cooking, crafting, or maybe taking glamour shots. We use these creative action opportunities as an outlet for communication and as a source of memory tracing.
Encouraging Movement
Dr. Petersen's road to recovery included learning ballroom dancing. Those new movements encouraged new neural pathways to develop around sections of the brain affected by her stroke. We employ the same principles in slowing memory loss progression through a process called neuroplasticity.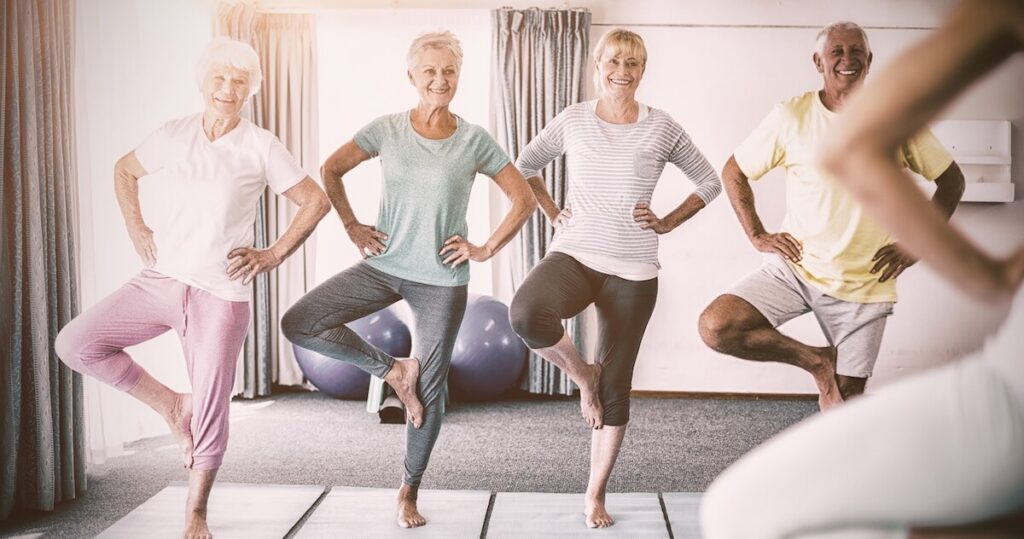 To keep our residents active and moving, you'll see us:
Challenging the Mind
Art projects, socialization, and exercise are workouts for the brain, but we like to take it a step further and present intellectual challenges to our residents. You'll see a lot of puzzles, trivia contests, and the ultimate thinking game: Bingo! One of our new favorites is an activity called progressive stories, where everyone gets to contribute a tall tale of their choosing.
Supporting Socialization
To give your loved one a sense of belonging and community, you'll notice our activity calendar is peppered with themed days, supervised community outings, and special events. These are not only an excuse to have fun; these are valuable building blocks to forging new relationships.
While on the subject of socialization, let's talk about how we design our memory care neighborhood:
Soothing colors and familiar wide-open areas decrease anxiety levels and increase chances for socialization in your loved ones' environment.
Private studio apartments to instill a sense of independence. We encourage family members to help decorate with keepsakes from home.
We provide welcoming indoor areas for family visitation and a private courtyard for soaking up the sunshine.
We use seasonal produce and brain-healthy ingredients to serve three meals a day in a small group dining setting.
Secure exit points to prevent wandering.
Preparing For a Memory Care Tour
As stated before, we understand what you're going through and remain dedicated to providing an environment you can trust for your loved one. Our care team is specially trained in memory loss to provide medical services and daily living activities assistance.
Before visiting us, write down a list of questions of things that are important and specific to your family. Ask us questions about:
Associate training certification
Associate-to-resident ratios
How often are care plans updated?
What is the highest level of care available?
How do residents interact with each other?
Also, take note of a personal checklist for yourself. Ask yourself:
Would I enjoy living here?
Is the community clean?
Are the activities engaging?
Is the food appealing and nutritious?
Are the associates welcoming?
These are basic inquiries to get you started. We'd be happy to answer any questions you may have over the phone or during a tour.
Discover Memory Care in Mesa, AZ
We invite you and your family to meet our family at Broadway Mesa Village. Contact us or call (480) 807-4700 to begin giving your loved one a life filled with purpose. Let us help remove the caretaker burden from your family.