What Are the Best Pets for Seniors?
Pets are one of the true joys in life. That shouldn't have to change when moving into senior living. Pegasus Senior Living welcomes pets in all its communities and if you don't currently have one, now might be the perfect time to adopt.
Animals, just like people, have their own unique personalities. Finding the right companion to spend your retirement time with can have so many benefits.
Do senior living communities allow pets?
All Pegasus Senior Living communities allow small cats and dogs. The regulations can vary from community to community and exceptions can be made in most cases provided the pet is up to date on its shots and non aggressive. We know that having a companion can make a world of difference to our residents.
Places like Ridgmar Place in Fort Worth, TX have their own dedicated dog park and our communities are known for throwing parties for our furry and feathered friends.
What kinds of pets are good for seniors?
Take into consideration your lifestyle. If you are extremely active and adventuresome, there are many dog breeds that love constant action and attention. On the other hand, smaller dogs who don't need as much exercise might be just right, too.
Cats are also fairly self-reliant creatures. As long as they have access to food and water and a comfortable place to nap, they're happy. Consider adopting a senior cat.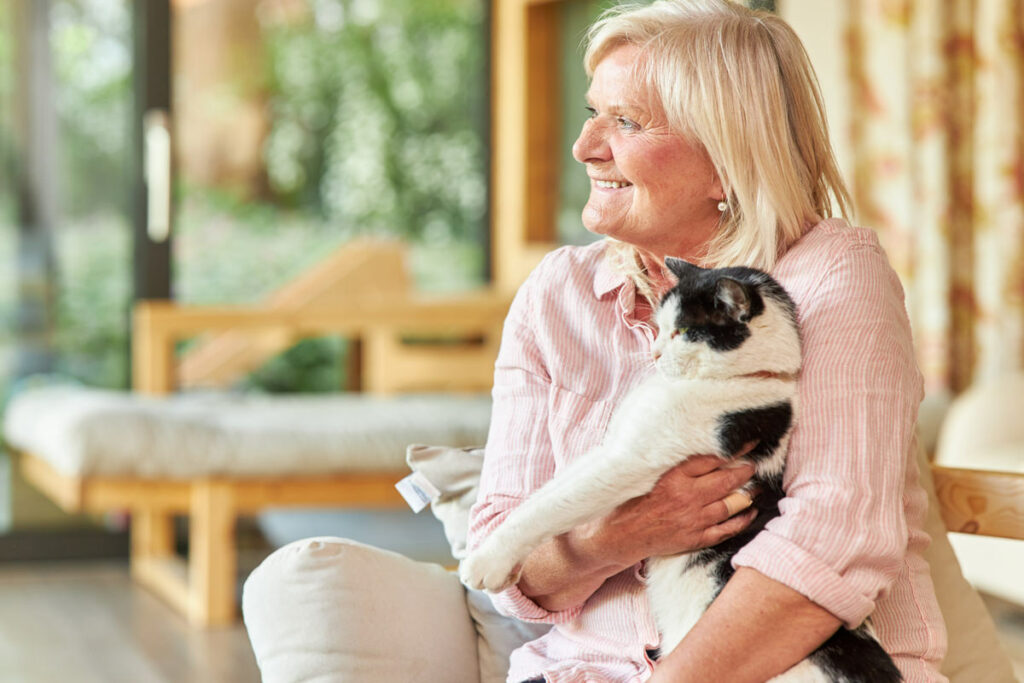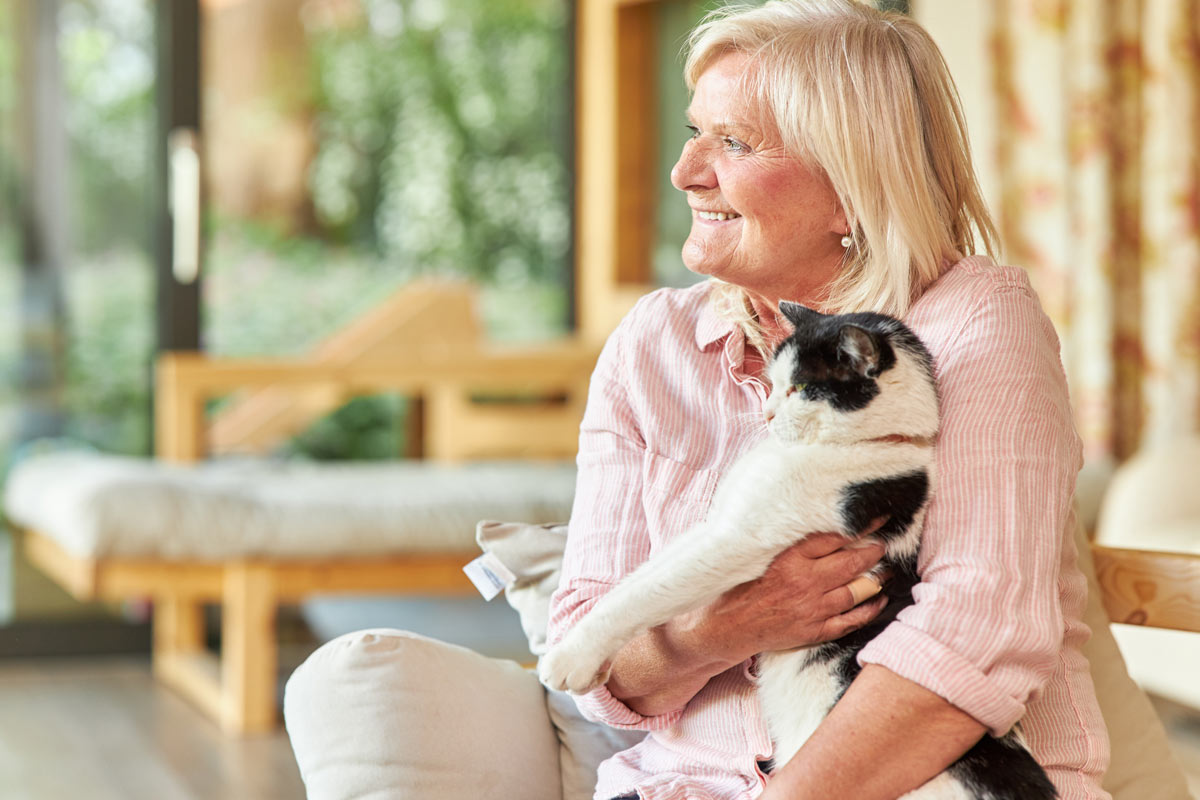 At Town Village Crossing, a community in Arlington, TX, Dottie the chicken and Quacker Jax the duck round out their crew of pets.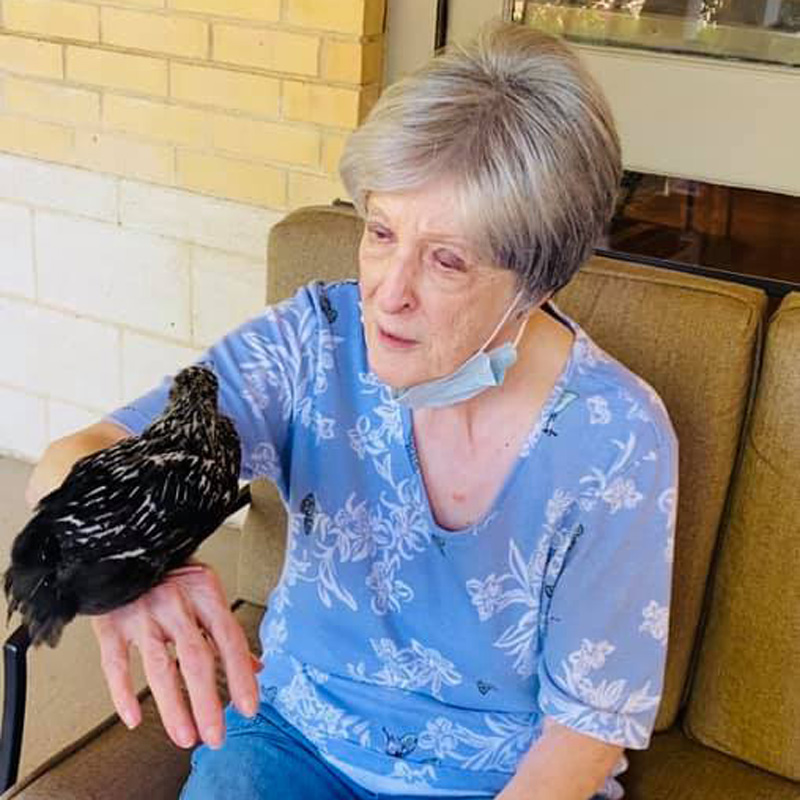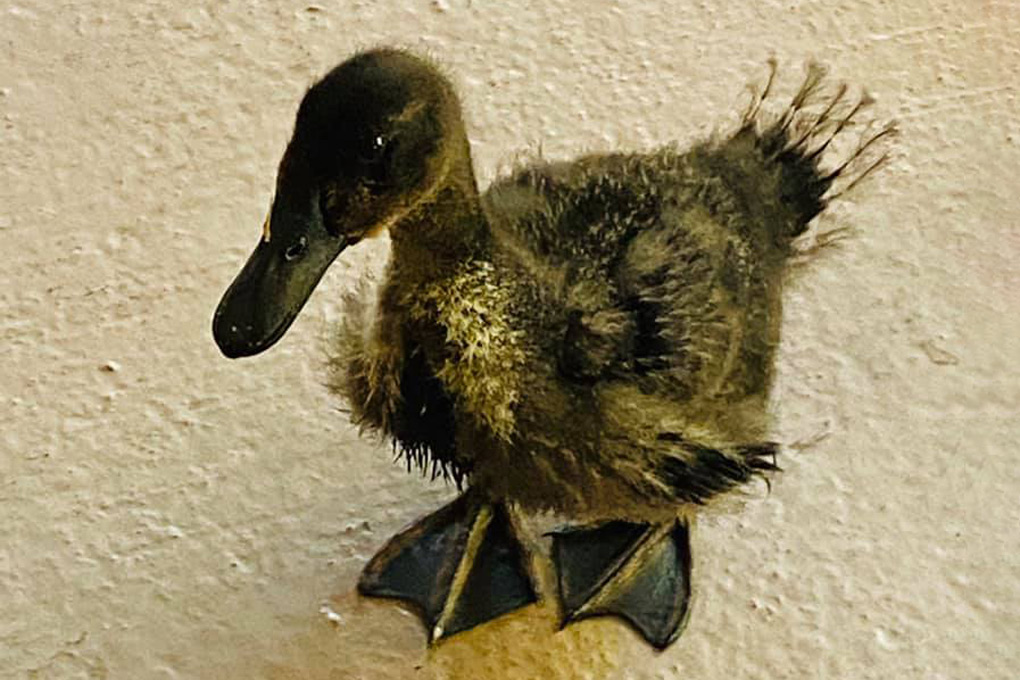 What are the benefits of having a pet for seniors?
The Center for Disease Control and Prevention (CDC) affirms owning a pet increases activity and happiness levels while also reducing stress. Pet owners are known to have lower levels of blood pressure, cholesterol, triglyceride and experience less loneliness.
What breed of dogs are best for senior citizens?
Small breeds make up the most popular senior companions. Due to their lower needs of exercise, they enjoy apartment living. They enjoy shorter walks which tends to help seniors stay on a routine.
Dogs from your local Humane Society are always in need of a loving home. Pets over the age of seven are considered seniors, and often come already trained and looking for friendship. Many humane societies even offer discounts to seniors looking to adopt a pet. Resources like the Pets for the Elderly Foundation can help seniors rescue pets at no cost.
Five popular dog breeds for seniors:
Breeds
Benefits for seniors
Bichon Frise

Very intelligent and easy to train
Affectionate and cheerful
Requires occasional grooming

Cavalier King Charles Spaniel

Cuddle companions
Look like puppies for life
Requires occasional grooming

Pomeranian

Affectionate and cheerful
Loyal companions
Like to cuddle and play with small toys

Greyhound

Quite lazy, but will enjoy a daily walk
Very responsive to training
Loyal companions

French Bulldog

Cheerful temperament
Enjoys exercise but lacks endurance
Minimal grooming
What about cats?
Cats make great senior companions too. Some cats can be a bit mischievous and rambunctious for seniors to handle, but many yearn for affection from their owners and only need a nice sunny spot to take naps.
Notable cats for seniors include:
The American Bobtail: Creates strong bonds with its owner and may even enjoy going for walks
Birman: Affectionate and intelligent and usually bond with one person
Ragdoll: A cool laid back kitty who enjoys being social
Again, check with your local humane society or cat shelter where they should be able to match you with a cat that fits your personality.
Will my pet enjoy senior living as well?
Our communities are very active with a variety of wellness programs, art activities, musical performances and more. They are very social environments and there's no better way to make friends than with a dog by your side. At Pegasus, seniors are free to do as they please and that includes having your pets by your side.
Can I take a tour of a Pegasus community and meet some pets?
Pegasus Senior Living offers tours of all our communities and arrangements may be able to be made to meet some fellow pet owners. We look forward to welcoming you and your pet. Click here to find a Pegasus community near you.