Have you been searching for a company that values your contributions and promotes a rewarding work culture? Look no further than Pegasus Senior Living — a nationwide independent living, assisted living, and memory care company that has recently been Great Place to Work®-Certified™ for 2023-24. We are excited to share what makes Pegasus Senior Living stand out and why you may want to join our team.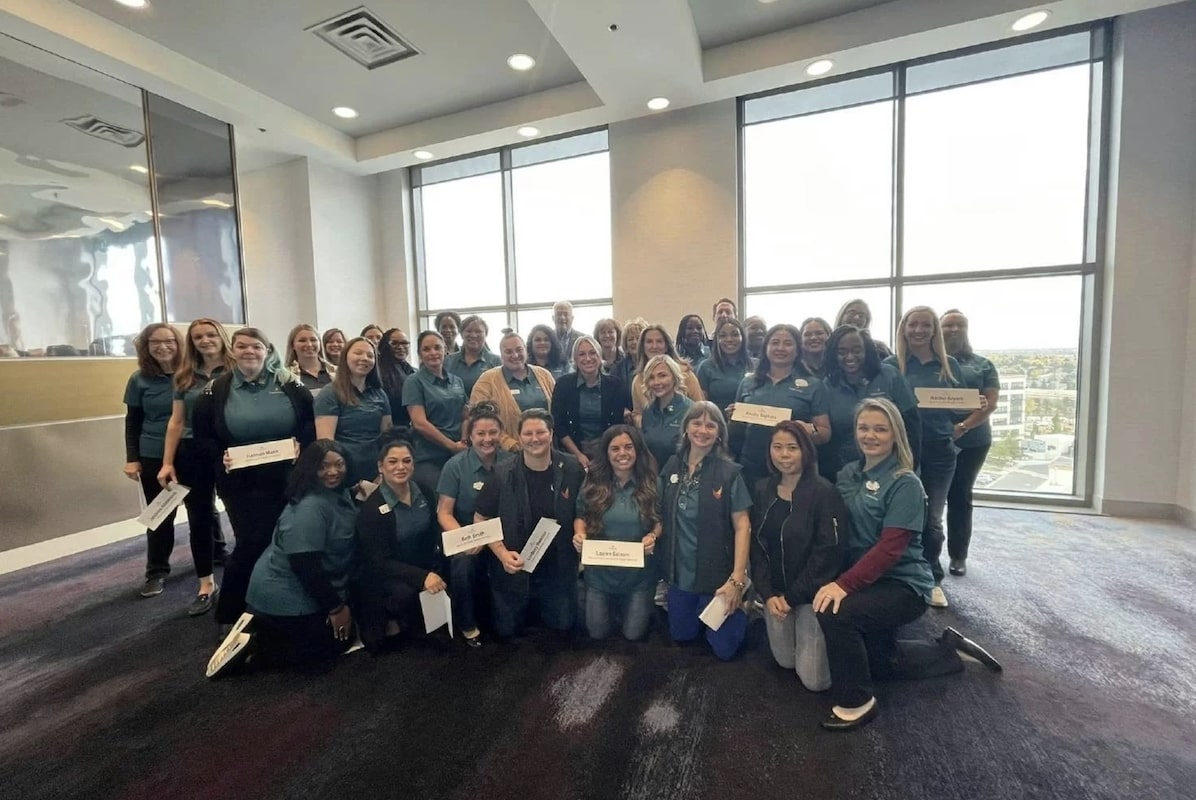 Commitment to Employee Satisfaction
Pegasus Senior Living continuously creates an environment that promotes satisfaction among our 2,200 employees, whether they've been working in assisted living for a while or are just starting out in their memory care careers. Our company values each employee and embraces diversity, inclusion, and equity. We also have competitive benefits packages, including medical, dental, and vision insurance, paid time off, and 401k plans.
We understand the importance of work-life balance and offer flexible schedules whenever possible; that's why the majority of Pegasus employees say the senior living provider is a great place to work. In addition, 87% say that their work has special meaning; it's not "just a job."
Focus on Resident Care
At Pegasus Senior Living, our main priority is providing exceptional care to residents. Associates understand that their work has a direct impact on residents' quality of life. We provide extensive training and development programs to ensure that employees have all the knowledge and skills necessary for the best possible care. Our ultimate goal is to create a home-like environment where residents can feel comfortable and cared for.
Opportunities for Growth
We believe that investing in associates' growth and development is essential. Pegasus offers various opportunities for employees to learn and further their careers, including training and leadership development programs.
One of the most important programs is our Connections Academy, the specialized curriculum that sets our memory care careers and communities apart. Pegasus' memory loss team includes graduates and other intensively-trained dementia care specialists who provide exercise for the brain and body. Working in memory care doesn't have to be intimidating; personalized care and intentional programming make a difference for everyone.
Pegasus leadership promotes from within whenever possible and encourages associates to pursue personal and professional growth.
Positive Workplace Culture
At Pegasus Senior Living, we believe that a positive work culture is essential for employee satisfaction. We strive to create a supportive and collaborative environment where all employees feel valued and respected. We also advocate for teamwork and communication and celebrate employees' successes.
Employee Feedback and Recognition
Pegasus values the feedback of employees working in assisted living and memory care, encouraging them to share their suggestions. We have an open-door policy for employee concerns and actively work to address them. Team members also recognize and celebrate associates' hard work and achievements, such as by celebrating National Caregivers Day and strengthening our Employee Appreciation Fund. We know that recognition is essential for creating a positive work experience and retaining top talent.
Pegasus Senior Living is proud to be certified as a Great Place to Work® in this year as well as the next, and we hope to continue this legacy. Our commitment to employee satisfaction, resident care, opportunities for growth, positive workplace culture, and recognition set us apart from other senior living providers. Thank you for taking the time to learn about this incredible journey as we create exceptional senior living experiences for both associates and residents.
Make a Difference at Your Local Pegasus Community
Join our team and discover more about why Pegasus Senior Living is a great place to work! Assisted living careers, opportunities in memory care, and more are just a click away.