Have you been seeking the right care for your loved one with Alzheimer's or dementia? It can be a challenging and emotional journey, but you're not alone.
At Pegasus Senior Living communities, we understand this journey's impact on the individual and their family. That's why we've dedicated ourselves to providing person-centered care services prioritizing each resident's unique needs, preferences, and stories.
Our focus on person-centered senior care is designed to support, nurture and enrich the lives of residents, making the transition to assisted living as smooth and fulfilling as possible.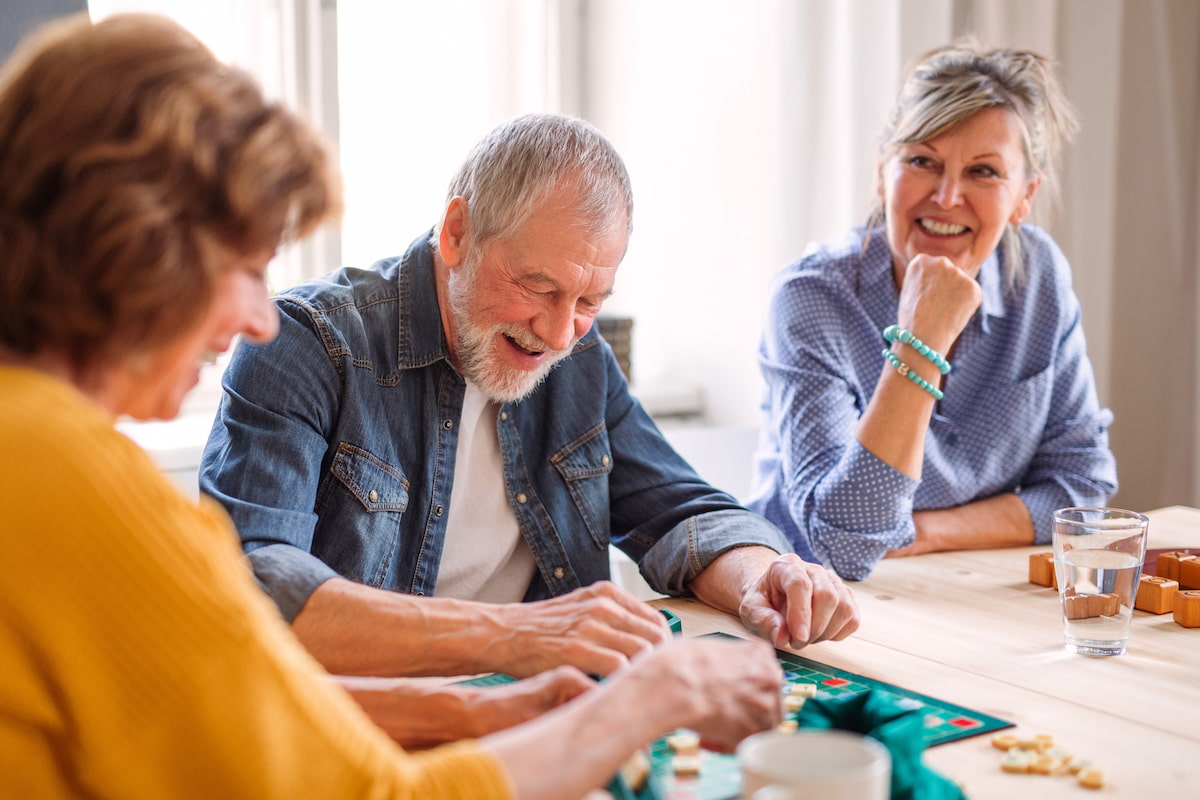 What is Person-Centered Senior Care?
Person-centered senior care is an approach to elder care that places the individual at the heart of their support services. This philosophy recognizes that each senior has unique needs, preferences, and histories.
The focus shifts from simply providing basic healthcare to understanding the whole person and their life story. It's about acknowledging that seniors are individuals with rich experiences, personal interests, and varying abilities rather than just patients with medical needs.
The core belief of this approach is that seniors have the right to:
Dignity
Respect
The ability to make choices about their care
Care plans are personalized and developed with the senior and their family members. This ensures that the care provided aligns with the residents' values, preferences, and lifestyle, leading to a higher quality of life and overall well-being.
Person-centered senior care might allow seniors to decide their daily routines, including when they wake up, their activities, and what meals they eat. The goal is to maintain their independence, promote their self-esteem, and enhance their life satisfaction.
At Pegasus communities, person-centered senior care is not just a concept but a practice. Our Connections memory care program especially works at an individualized level to:
Foster a sense of belonging and purpose
Instill fulfillment among our residents
Increase self-esteem
Connections: A Group Approach to Memory Care for Dementia
"We also connect through getting a social history for the person so we understand who someone is now," explains Connections founder Dr. Sandra Petersen. "The more we learn, the more we find connection points with that specific person. It's very person-centered in its approach."
Understanding residents' unique stories is at the heart of our Connections memory care program. We believe in the importance of knowing each resident as an individual:
What was their occupation
What is their favorite music
What are their favorite hobbies
Did they have cherished pets
This philosophy guides us in creating an individualized experience that respects and supports each resident's journey. Our approach goes beyond providing primary care. We connect with residents and family members on a deeper level.
The Connections memory care program is here to foster a sense of belonging and understanding that can make a difference.
Do person-centered care services prevent loneliness?
Nearly 14 million seniors live alone. Many lead fulfilling, independent lives, but at least a third of older adults feel socially isolated.
Unhealthy habits can develop when seniors are not socially connected:
Poor diet
Lack of exercise
Limited intellectual stimulation
Increased risk of heart disease and stroke
Increased risk of dementia
A faster decline in health
We recognize transitioning to assisted living or memory care can sometimes bring about feelings of loneliness and isolation for seniors. A lonely senior may need time to acclimate to a community of bonded people.
We're committed to mitigating these feelings by cultivating a vibrant community and encouraging social engagement. Our dedicated Life Enrichment Team organizes a variety of activities and events catering to diverse interests.
The first one or two weeks is critical for getting new residents to break unhealthy habits and get involved in community activities such as:
Book club
Fitness classes
Art workshops
Movie nights
Pet therapy
A Group Approach to Memory Care for Dementia
"We have to find some commonality when we have groups," says Dr. Petersen. "We believe in that group therapy because it allows them to learn how to reconnect socially."
A person with dementia can often feel isolated and unheard. Implementing groups of residents experiencing similar symptoms of dementia can validate feelings and stimulate relationships.
The group approach to person-centered care improves self-esteem and opens the door to experiencing our Connect, Move, Learn sequence in long-term care.
Residents can build relationships and regain a sense of belonging through shared experiences and meaningful engagement. This collaborative approach initiates a cycle of continued growth and overall well-being.
Discover Person-Centered Care for People with Dementia
Navigating the journey of Alzheimer's or dementia can be challenging. With the proper support and care, it doesn't have to be overwhelming. At Pegasus communities, we're committed to providing care for older adults that value, support, and uplift each resident.
We have created inclusive communities that foster a sense of belonging and well-being.
Team members genuinely understand every individual's story matters, and every connection counts.
Find a person-centered senior living community near you today!