Prioritizing the Newest Guidelines for Seniors and COVID-19
The health and well-being of our residents are paramount at Pegasus Senior Living. It's a commitment that we take to heart daily. It's especially at the forefront of our minds with flu season beginning and the threat of new COVID-19 variants.
According to a recent article, the Biden administration plans to urge all Americans to get a COVID-19 booster shot this autumn to counter a new wave of infections. Our communities will be following the vaccination guidelines for senior citizens and COVID-19.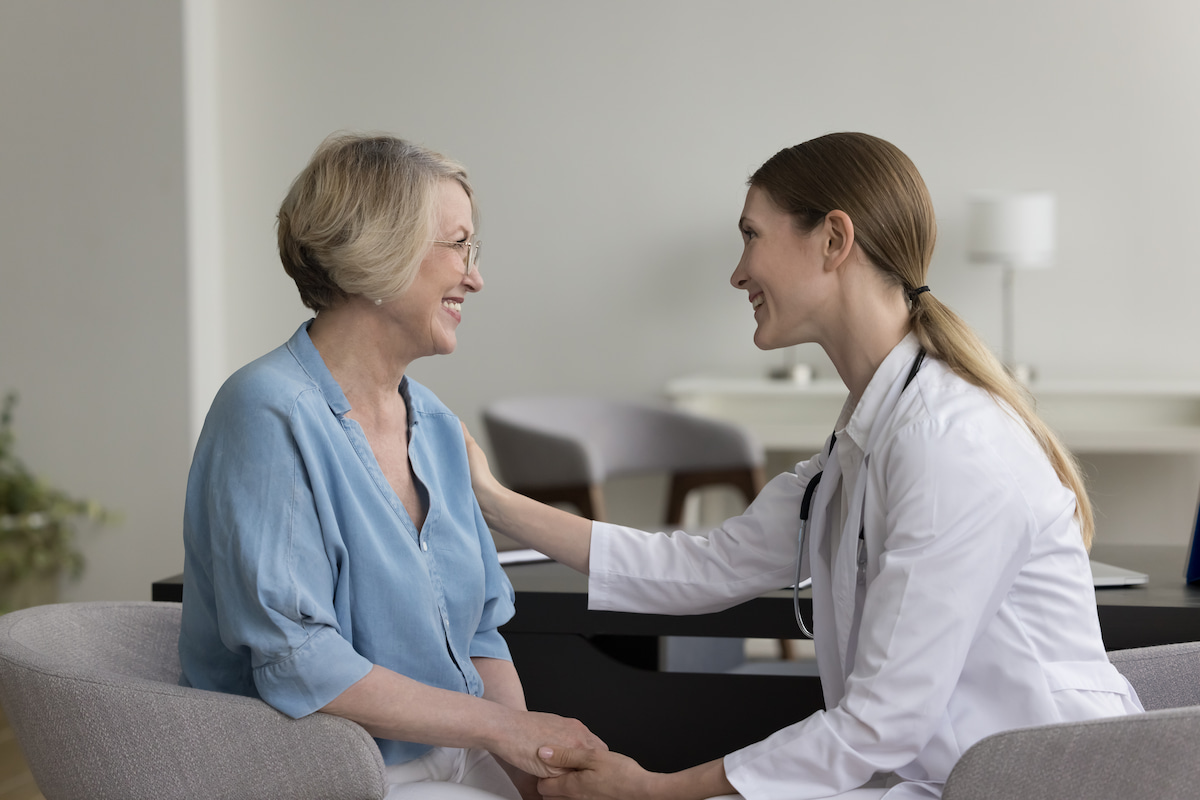 Our senior living communities take a proactive approach to health and wellness. We want to echo this message and encourage residents and their families to stay vigilant and protect their health. We are committed to health care for seniors.
Understanding New COVID-19 Variants: What They Mean for Older Adults
Recent reports from global health organizations have highlighted the emergence of new COVID-19 variants.
One such variant is BA.2.86, a highly mutated lineage of the virus that distinguishes itself from the currently dominant XBB.1.5 variant with 36 unique alterations.
Despite these mutations, there is currently no evidence to suggest that BA.2.86 spreads faster or causes more severe illness than previous versions of the virus.
However, it's important to remember that information about this new variant is still coming to light, and we must stay informed and vigilant.
The BA.2.86 variant has been detected in six cases across four countries since late July, including in:
United States
United Kingdom
Israel
Denmark
While it differs structurally from earlier variants targeted by current vaccines, scientists are working tirelessly to analyze its potential impact on public health.
With the emergence of BA.2.86, the world has seen a rise in infections and hospitalizations due to the EG.5 "Eris" subvariant.
This variant has been responsible for more cases in recent months. Still, it's reassuring to note that the COVID-19 vaccine continues to defend against illness and death, including against the Eris variant.
This underscores the importance of getting vaccinated and staying up-to-date with recommended booster shots. Updated boosters are currently being developed to target the Omicron subvariant XBB.1.512.
Preliminary trial data suggests promising results from the latest version of the Moderna vaccine against Eris and a related variant called Fornax. Pfizer's updated COVID-19 shot has also shown neutralizing activity against the Eris subvariant in a study conducted on mice.
Understanding these evolving dynamics of COVID-19 can feel overwhelming for older adults and their families. Our Pegasus Senior Living Health and Wellness team, led by Dr. Sandra Petersen, is committed to staying ahead of these developments and implementing necessary measures to protect our residents.
We encourage everyone to:
Follow health guidelines
Keep up with vaccinations and boosters as recommended
Remain vigilant
Together, we can navigate this complex landscape and continue fostering healthy, vibrant lives in our senior living communities.
Staying Vigilant to Senior COVID-19 Guidelines
COVID-19 has underscored the importance of staying vigilant when it comes to our health. As we navigate a season that now includes three bugs, it's crucial to remain informed of the latest health advisories and recommendations.
The proposed COVID-19 boosters are designed to enhance the effectiveness of the initial vaccine doses, providing additional protection against emerging virus variants.
Like the annual flu shot, this booster is another tool in our arsenal to protect ourselves and our loved ones.
How Pegasus Communities Can Help
In Pegasus Senior Living communities, we are committed to supporting our residents in maintaining their health. We consistently monitor updates from health authorities and adapt our protocols accordingly to ensure the health and well-being of all community members.
We understand that getting to vaccination appointments can challenge some residents. That's why we're here to help coordinate transportation and assist with scheduling these essential appointments.
Many of our communities have participated in on-site vaccination programs since 2020.
Our team members work tirelessly to create a nurturing environment that prioritizes the health of residents. From nutritious meal planning to organizing engaging mental and physical activities, we aim to support the overall wellness of our community members.
A Shared Responsibility
Protecting the health of residents is a shared responsibility. It involves our dedicated team members, the residents, and their families. By staying informed, following recommended guidelines, and getting the necessary vaccinations, we can all contribute to a healthier community.
Pegasus remains steadfast in our commitment to the well-being of residents. We will continue prioritizing their health, providing the most current information, and offering the support needed to navigate flu season.
Let's stay vigilant, protect ourselves, and continue to live vibrant lives at Pegasus Senior Living!
About Pegasus Senior Living
Our senior living communities champion a vibrant lifestyle for every resident. We offer independent living, assisted living, and our unique data-based Connections memory care program. While services vary by location, each is designed with comfort, independence, and health as our mission.
Our independent living option offers a worry-free lifestyle for seniors who can live independently but want the convenience of community living. In this social setting, residents can enjoy many amenities while we take care of daily tasks like housekeeping and maintenance.
For those who need more help with daily activities, our assisted living services provide the perfect balance between support and independence. Our dedicated team is available 24/7 to assist with:
Personal care
Medication management
On-site rehabilitation
We understand the unique challenges faced by those living with Alzheimer's and dementia. That's why our Connections memory care program utilizes a data-driven approach to provide personalized care for each resident. Our team is trained in the latest memory care techniques that promote engagement and foster a sense of purpose.
Boost Your Senior Living Experience
Are you ready to live in an engaged independent living, assisted living, or memory care community? Find a Pegasus Senior Living location near you. Contact us for more information!