Texas seniors benefit from staying social. Did you know that having fun as you age is just as important as caring for your physical health? So much so that it impacts your overall health and well-being. Research shows that staying socially active has many mental and physical health benefits.
You're less likely to develop dementia
You're more likely to stay physically active
Social isolation and loneliness are linked to higher risks of health conditions like high blood pressure, heart disease, obesity, depression, cognitive decline, and a weakened immune system.
People are social creatures and need to interact with each other. Activities like volunteering, hobbies, traveling around Arlington, TX, senior living excursions, and events help you stay active and connected to others.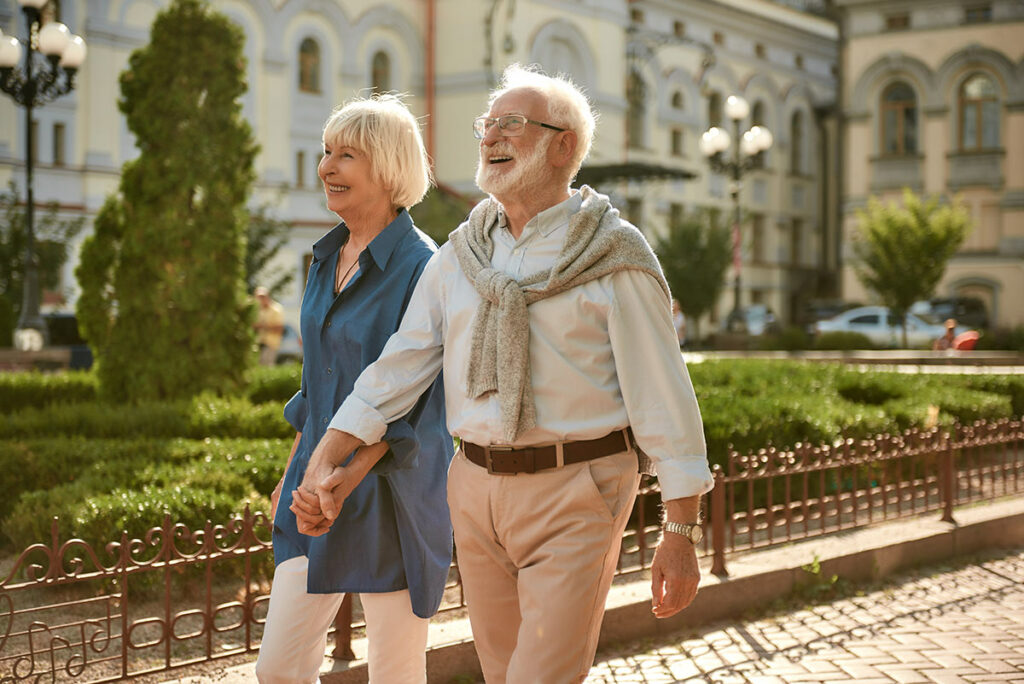 Staying Socially Active in Senior Living
It's important to find a senior living community that puts effort into celebrating life with fun events, outings, and activities that help you boost your mental and physical health.
Welcome to Arlington, TX senior living at Town Village Crossing
Excursions that explore local spots in Arlington, TX are something to look forward to in a community like Town Village Crossing. The community regularly plans trips to local restaurants like Cracker Barrel, Corner Bakery, or Nagoya Hibachi Grill.
Residents also enjoy shopping at Target and other local stores. There's even a "Men's Day Out" where friends catch up at places like Buffalo Wild Wings. In addition, planned trips to local places of interest are other ways to get out there and explore. Residents visit:
Fort Worth and Dallas zoos
Dallas Aquarium
Art galleries and museums
Rangers games
Local parks and movie theaters
Home is where the fun is
Arlington area seniors know how to have fun at home, too. We believe that staying in is never boring when you're surrounded by your friends.
One recent event held at Town Village Crossing is proof. The community hosted a Great Gatsby Senior Prom and it was a roaring good time.
We all remember getting ready for our senior prom in high school and how much fun we had with our friends. Imagine how much fun it is to help your parents prepare for their 'senior' prom. Town Village Crossing residents' children recently did just that and the event was the bee's knees!
"Our Great Gatsby Senior Prom allowed us to walk down memory lane and create new memories. We know there's no party better than a Town Village Crossing party because a community that parties together, stays together," shared Windy Wells, Executive Director of the community.
"We'd also like to thank all our sponsors who provided great door prizes for our seniors."
Everyone enjoyed the evening reliving their own senior prom in a fun, new way.
<blockquote> "Can't repeat the past?… Why, of course you can!" ― F. Scott Fitzgerald, The Great Gatsby</blockquote>
Experience excellent care among friends
Senior living has plenty of perks like opportunities for social engagement as well as ensuring you're well-cared for. If you can still live independently but require help with some daily activities, medications, or dining needs, then assistive services could be the answer.
Communities like Town Village Crossing offer that needed assistance to help seniors stay as independent and carefree as possible. Help with daily functions such as medication reminders, medication management, or assistance with bathing can be easily provided in the privacy of your apartment. Enjoy the convenience of:
An on-site, full-service health care suite
Personalized and private medical televisits
Home health nursing
Rehab, occupational and physical therapy
There's also a vibrant community of friends and neighbors to interact with.
At Town Village Crossing, our activity calendar is filled with a wide array of fun, fitness, and educational activities. From bingo to bean bag baseball, walking clubs, painting, lunch outings, cocktail hours, and movie nights, there's something for every interest and skill level.
Learn more about active senior living, Texas-style!
Have more fun at Town Village Crossing in Arlington, TX. Senior living that includes daily activities, and plenty of parties and outings await. Contact us today.