Are you acting as a caretaker for a loved one with Alzheimer's or dementia?
How are you doing?
If you're a family member of someone living with Alzheimer's or another form of dementia, that might be a phrase you don't get to hear very often. If you're feeling the burnout of acting as a caretaker for a loved one, memory care at Pegasus Senior Living communities in the Atlanta area is here for you.
Deciding when it's time for others to provide care for your loved one is a difficult decision. If you're unsure about what level of care is suitable for your situation, discover options for Alzheimer's care in your area.
What are my options for Alzheimer's and dementia care?
You may be thinking about a nursing home, home health care, or another form of senior living, but have you considered memory care?
The Connections memory care program at Magnolia Place of Roswell and Historic Roswell Place provide data-based daily structure and purpose for those living with forms of dementia.
Developed by Pegasus Senior Living's Senior Health and Wellness Consultant, Dr. Sandra Petersen, following her experience and recovery from a stroke, the program emphasizes four key areas to slow the memory loss process utilizing the concept of neuroplasticity.
1. Engaging the Emotions
We use creative endeavors like art and music therapy as a way to reminisce. Sometimes finding the right words to say is difficult with Alzheimer's; expressing through artistic expression provides relief from their frustrations.
2. Encouraging Movement
Dr. Petersen regained her mobility by taking ballroom dancing lessons. It was a new type of movement for her body that helped create new neural pathways around the damaged sections of her brain. Imagine your loved one staying active with:
Seated exercise and stretching
Walking club
Noodle ball
3. Supporting Socialization
What is life without enjoying it with friends and family? We design our memory care neighborhoods to encourage people to get together via:
Group meals
Secure courtyard
Spacious common areas
Parties and special events
Supervised outings and scenic drives
4. Challenging the Brain
Neuroplasticity refers to the way the brain can reorganize itself and begin using undamaged sectors. Word games, puzzles, and interactive programs are tools we use to promote working out the mind.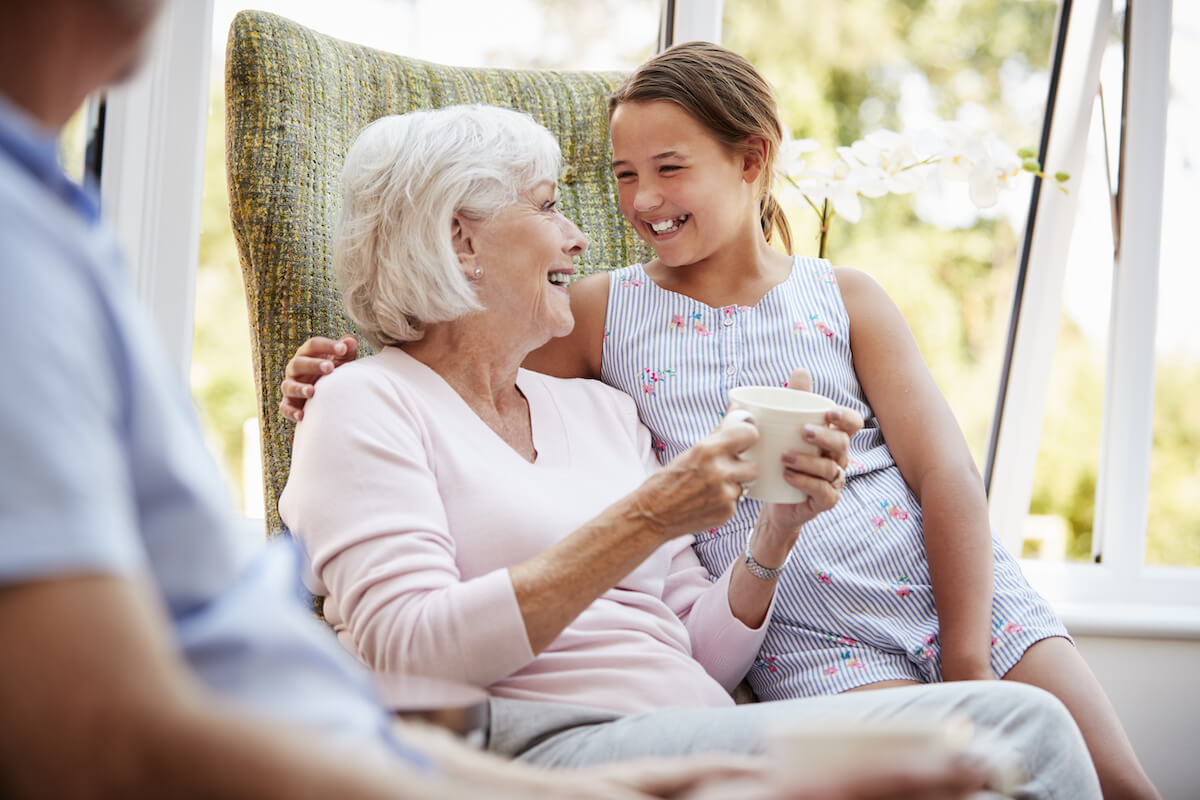 Are nursing homes an option for Alzheimer's care?
A report by the National Institutes of Health determined two-thirds of all nursing home residents in the United States live with a type of dementia. Nursing homes are medical facilities offering clinical treatments for people with chronic conditions or recovering from injury or surgery.
If your loved one is experiencing a form of dementia but prefers an independent lifestyle, a skilled nursing facility may not be for them.
Nursing Home Cost
According to the Genworth Cost of Care Survey, nursing homes in Atlanta average nearly $8,000 a month. Memory care at Pegasus Senior Living communities in Roswell, GA, offers a cost-effective option.
Limited Programing
Due to mobility issues and chronic conditions of patients, the opportunity for socialization and daily activities in nursing homes may be limited. These are similar concerns when hiring home healthcare nurses.
Other Forms of Senior Living
Memory care is a specialized form of assisted living or personal care. Associates trained in memory loss, including licensed nurses, provide another level of comfort and care for people experiencing dementia.
Living in a community offering these services in addition to memory care can make future transitions easier. Magnolia Place of Roswell and Historic Roswell Place offer both.
How is memory care in our communities different from a nursing home?
Unlike a shared room at a nursing home, your loved one will live in a private residence.
The memory care neighborhoods of Magnolia Place of Roswell and Historic Roswell Place are secure, calming, and easy to navigate.
Memory care in our communities includes scheduled transportation to and from appointments and entertaining outings.
Our culinary teams provide three daily meals. We use brain-healthy and locally produced ingredients.
Our focus on socialization includes common areas for families to gather, in addition to live music, community fairs, and all kinds of unique visitors.
Included in monthly fees, your loved one will receive housekeeping, laundry, and linen service.
Nursing homes assist with activities of daily living, just like in our community, but we also offer individualized care plans. We ensure your loved one can experience an independent lifestyle while receiving only the assistance they need.
We provide on-site speech, occupational, and physical therapy.
Our communities also support the Georgia chapter of the Alzheimer's Association. Consider joining us in the Alzheimer's Association Walk to End Alzheimer's®, happening in Atlanta, Saturday, November 6, 2021.
Find Memory Care Near You
If you're looking for Alzheimer's and dementia care, Magnolia Place of Roswell and Historic Roswell Place welcome you to stop by for a visit. Use the contact link on either website to arrange a tour with a senior living specialist. We can't wait to help your family go back to being a family again.