When it comes to memory care, Kansas City is one area leading the way. You'll find communities that have specialized knowledge about the needs of assisted living and memory care residents.
Glenwood Village of Overland Park is one community where your loved one can receive data-based care. Our community is in an area near one of the best research hospitals in the United States. Let's discuss why specialized senior care can benefit your relative living with Alzheimer's or dementia.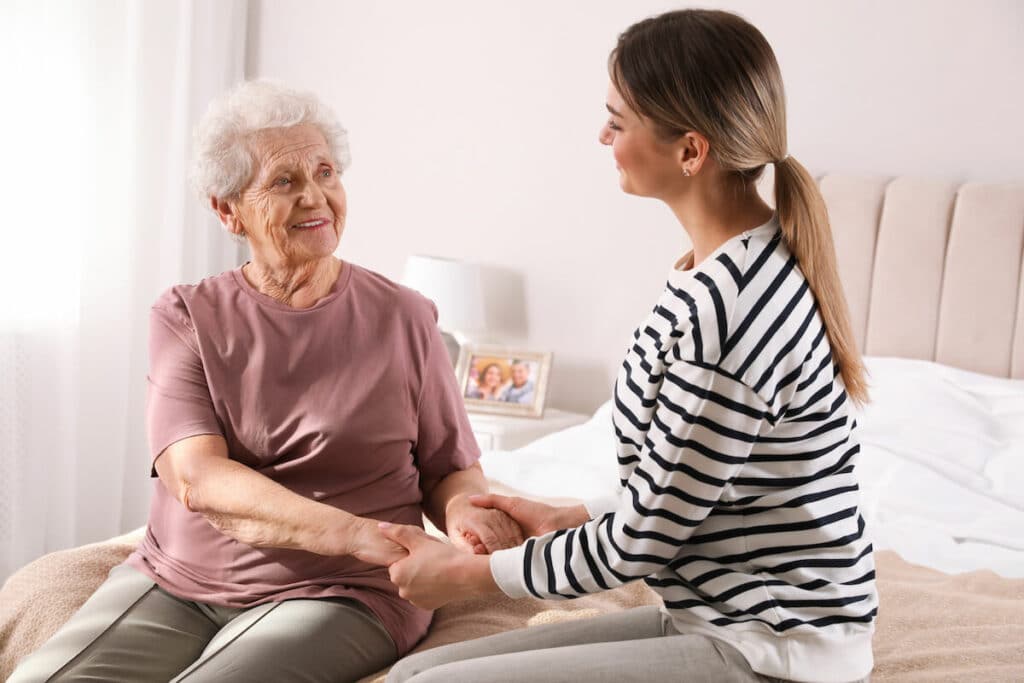 Kansas Care Programs
Specialized care is available in Kansas because the state has a long history of caring for seniors and fighting for their rights.
Kansas was one of the first states to enact legislation specifically designed to protect the rights of seniors. This legislation ensures that seniors have access to high-quality care and that their wishes are respected.
2022 saw at least ten legislative wins to protect the rights of older adults in Kansas. Some of these measures include:
An expansion of KanCare for all residents
Better access to home care and community-based services
The development of a senior care task force
New training courses for nursing home employees
Kansas is a state where you can ensure your loved one will receive the best possible care.
A High Level of Care in The Sunflower State
Kansas is home to some of the best medical facilities in the country. These facilities are equipped with the latest technology and staffed by highly-trained professionals specializing in Alzheimer's and dementia.
Valuable resources like the University of Kansas Alzheimer's Disease Center can offer health care, research, and support.
The state has taken steps to ensure that seniors have access to quality care without breaking the bank. For example, Kansas offers a Medicaid waiver program that helps offset the cost of memory care for those who qualify. You'll find that memory care in Kansas is more affordable than in other parts of the country.
Data-Based Memory Care and Specialized Team Members
Connections is a data-based memory care program available exclusively at Glenwood Village of Overland Park. Inspired by Dr. Sandra Petersen, our specialized team provides daily purposeful activity and meaningful interactions.
The Connections Foundations:
Engaging the Emotions
Encouraging Movement
Challenging the Brain
Supporting Socialization
Residents of memory care communities have unique needs that require a specialized level of care. Our associates create a supportive and personalized environment so residents can feel at home.
We understand that memory loss can be a challenging time for all involved. Our team works to ensure residents and family members feel comfortable and secure in our senior living community.
Another critical need of memory care residents is social interaction. Our associates work hard to create opportunities for socialization and recreation. Residents can expect to stay engaged and connected to others.
It is vital for people with Alzheimer's and other forms of dementia to maintain their social connections. Our dedicated Activity Director ensures ample opportunities for them to do so. Some examples include:
Group trivia
Storytime
Daily meal service and special events
Worship services
The final need that we address in our memory care program is the need for physical activity. We know that exercise is recommended for people of all ages, but it is essential for seniors with dementia. It plays a role in creating new neural networks in the brain.
Exercise improves cognition, mood, and overall health in seniors with dementia. That's why we ensure to include physical activity opportunities in our daily programming.
Your loved one will receive around-the-clock care and access the resources needed to stay healthy. Our memory care professionals and licensed nursing staff offer residents purpose and meaning. An individualized care plan gives family members a clear understanding of the high level of care they can expect.
Visit Us To Explore Care Options
Kansas is a great place to find quality memory care services. Contact Glenwood Village of Overland Park to arrange a personalized tour of a higher level of care. Give your loved one the gift of memory care.