Are you looking for a comfortable place for an aging parent or relative to live in the Atlanta area of Mountain Park, Milton, or Westfield? Senior living apartments in an assisted living and memory care community may be the perfect solution.
Senior apartments are an excellent option for those who want to maintain their independence while still having access to amenities and higher levels of care. Apartments in senior living communities provide all the comforts of home along with access to medical, social, and recreational services.
Historic Roswell Place is central to Mountain Park, Milton, and Westfield in Roswell, GA. Our assisted living and memory care community offers seniors a lifestyle that promotes independence while providing support when needed. Let's look at what makes senior apartments so beneficial.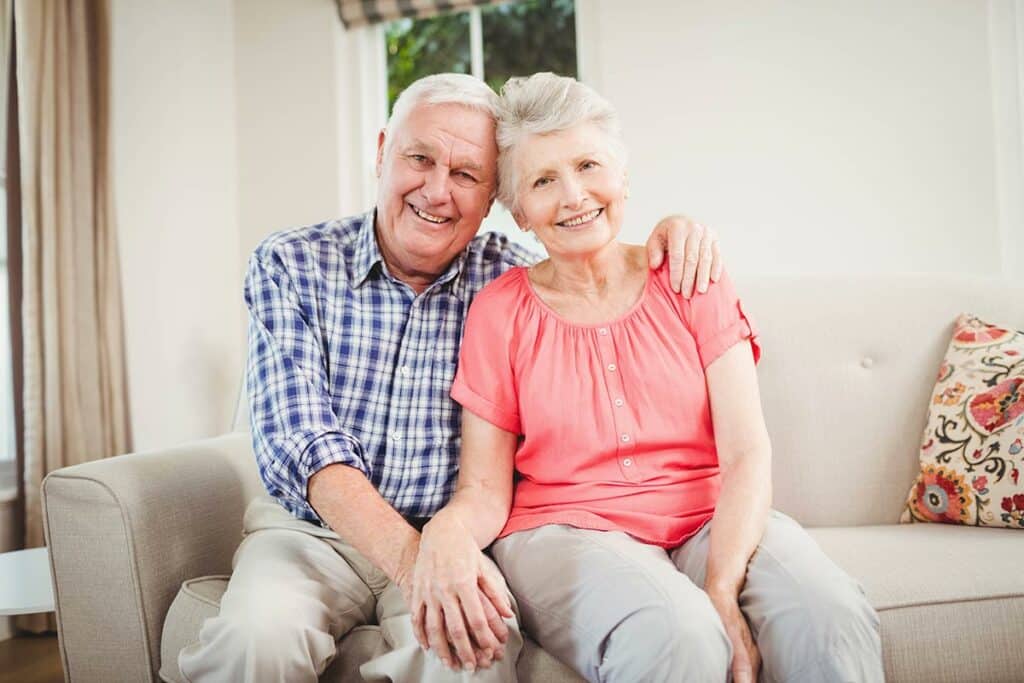 The Benefits of Senior Living Apartments
Senior apartments offer many benefits over traditional homes or retirement communities. For starters, they are designed specifically with seniors in mind. They are typically accessible with wide doorways and hallways to accommodate wheelchairs or walkers.
Our apartments have features like grab bars in the bathroom and emergency call systems. The smaller size of these living spaces lets residents stay organized with less worry.
Less stuff equals fewer things to worry about and maintain. Downsizing for senior living can be a therapeutic process. Moving to an assisted living or memory care apartment offers a fresh start. Senior living spaces provide an excellent option for older adults who want to add security to their independent lifestyles.
The top five benefits of a senior apartment at Historic Roswell Place:
1. Hassle-free living. Our apartments are maintained and cleaned by professional team members. Residents don't have to worry about changing a lightbulb, taking out the trash, or doing laundry.
2. Utilities included. Part of eliminating worry is consolidating finances. One monthly bill includes rent, utilities, activities, meals, entertainment, and more.
3. Resort-style amenities. The proper way to enjoy retirement is by living among all your favorite things. Our assisted living community features porches, a theater, an outdoor garden, and a hair salon.
4. Chef-prepared dining. Cooking is one less thing to worry about in a senior living apartment. Our culinary team provides three meals per day. Enjoy eating with friends in the dining room, or have food delivered to your apartment.
5. Personalized, on-site care. Residents can receive many health care services, medication management, rehabilitation therapy, and assistance in the privacy of their apartment. That means less travel and more time to focus on wellness goals.
What type of care is available in Milton and Mountain Park senior living?
In the Northern Atlanta area, there is a myriad of senior living services, including:
Independent living
Assisted living
Personal care homes
Memory care
Nursing homes
Life plan communities
Each type of senior living facility fits the needs of a specific type of older adult. The good news for Milton and Mountain Park seniors is that Historic Roswell Place accommodates the needs of many lifestyles.
Many seniors require a higher level of care than independent living or personal care. Most retirees do not need the 24/7 medical attention of a nursing home. Assisted living and memory care are often a perfect fit.
Offering both services makes transitioning to higher-level care easier for residents. Not all seniors will need memory care, but having the option can save many future hassles.
Older adults who have spent any time at the Tim D. Lee Senior Center or Roswell Adult Recreation Center are sure to be wowed by the activities program at Historic Roswell Place. Seniors can access various amenities, including daily activities like yoga classes, movie nights, craft workshops, and more.
Historic Roswell Place assists with personal care tasks such as bathing and dressing if needed. Thanks to ​​individualized service plans, residents have access to:
Licensed nurse supervision
Medication management
Mobility assistance
Hospice coordination
On-site physical, occupational, and speech therapy
Transportation services
Pet care
Nutritious meals
Memory care apartments are an available option in our secure neighborhood. This environment comes with the benefit of the Connections program.
Connections is a data-based program that supports individuals with Alzheimer's and dementia. Specialized team members facilitate engaging activities that encourage socialization, challenge the brain and body, and support emotional needs.
Schedule a Tour of a Senior Apartment in Roswell, Georgia
At Historic Roswell Place, we pride ourselves on offering residents an environment where they can maintain independence. We also provide resort-style amenities that make life extra enjoyable. Contact us today for more information about our senior apartments!