Discover Over 30 Communities With Assisted Living That Allow Dogs and Cats
Realizing a sense of purpose and a source of unconditional love are two qualities that seniors find in their pets. According to petsandseniors.com, 82 percent of people say they would not give up their pet to move into a senior care community.
The opportunity to move into senior living should be a joyous occasion. These communities provide seniors with the tools to maintain their independence and enjoy the company of new friends. However, how much fun can a person have if their best friend isn't allowed to be a part of the journey?
Pegasus Senior Living operates memory care, independent living, and assisted living communities across the country that are pet-friendly. If seniors get to live their best lives, their pets deserve to, too.
Are pets allowed in nursing homes?
The short answer is yes, some do. However, finding out the difference between assisted living and nursing home facilities can help influence which community is best for your situation.
Nursing Homes
Nursing homes provide skilled nursing care to seniors recovering from procedures that prevent them from living independently. This care involves:
Physical and occupational therapy rehabilitation
Intravenous care
Wound care
Medical procedures
Nursing homes don't need to be on your radar if you or a loved one can live independently with occasional assistance. Skilled nursing is the most expensive type of senior care facility. Medicare often covers the cost of temporary stays. Otherwise, nursing homes can cost up to $10,000 per month in some parts of the country.
Many of these higher-level assisted living facilities do not allow pets but allow pet visitation. Seniors in nursing homes may not be fit to care for pets during their temporary stays.
Assisted Living
Assisted living provides health care and hospitality services that make life easy for retirees.
If you or a loved one wants to stay social and get rid of the hassles of life like cooking and cleaning, an assisted living community is the answer.
Pegasus assisted living communities provide:
Activities of daily living assistance (bathing, transferring, personal care, etc.)
Medication management
Personalized care plans
On-site physical, occupational, and speech therapy
Transportation
Housekeeping, laundry, and maintenance
Three nutritious meals and snacks per day
Wellness programs
Daily engaging activities
Social events
Recreational areas, activity rooms, gardening centers, and more
Most seniors may only need help in one or two areas to live confident and fulfilling lives. Assisted living also gives people the option to live in private senior-friendly apartments that come in a variety of floor plans.
Why does Pegasus Senior Living allow pets?
Besides the joy of owning a furry friend, pets are good for seniors' health. According to the Mental Health Foundation, dogs and cats are motivating factors to stay in good shape.
One of the best ways to support mental health is good physical health. Doctors recommend 150 minutes of physical exercise per week. In addition to group wellness programs, seniors and their pets can enjoy walks on the paved trails in our communities.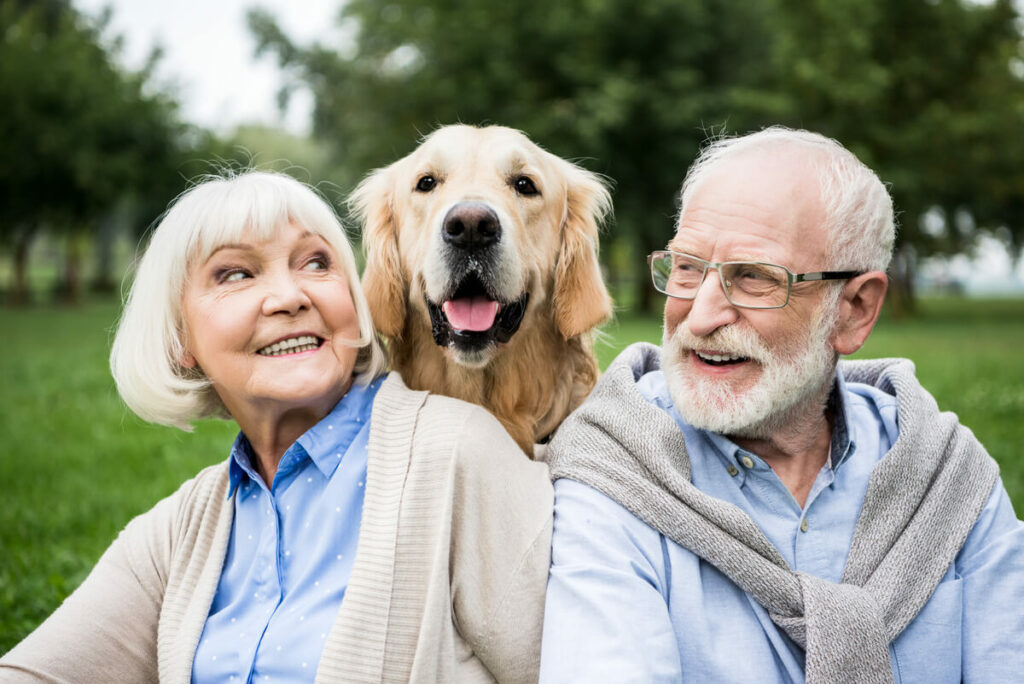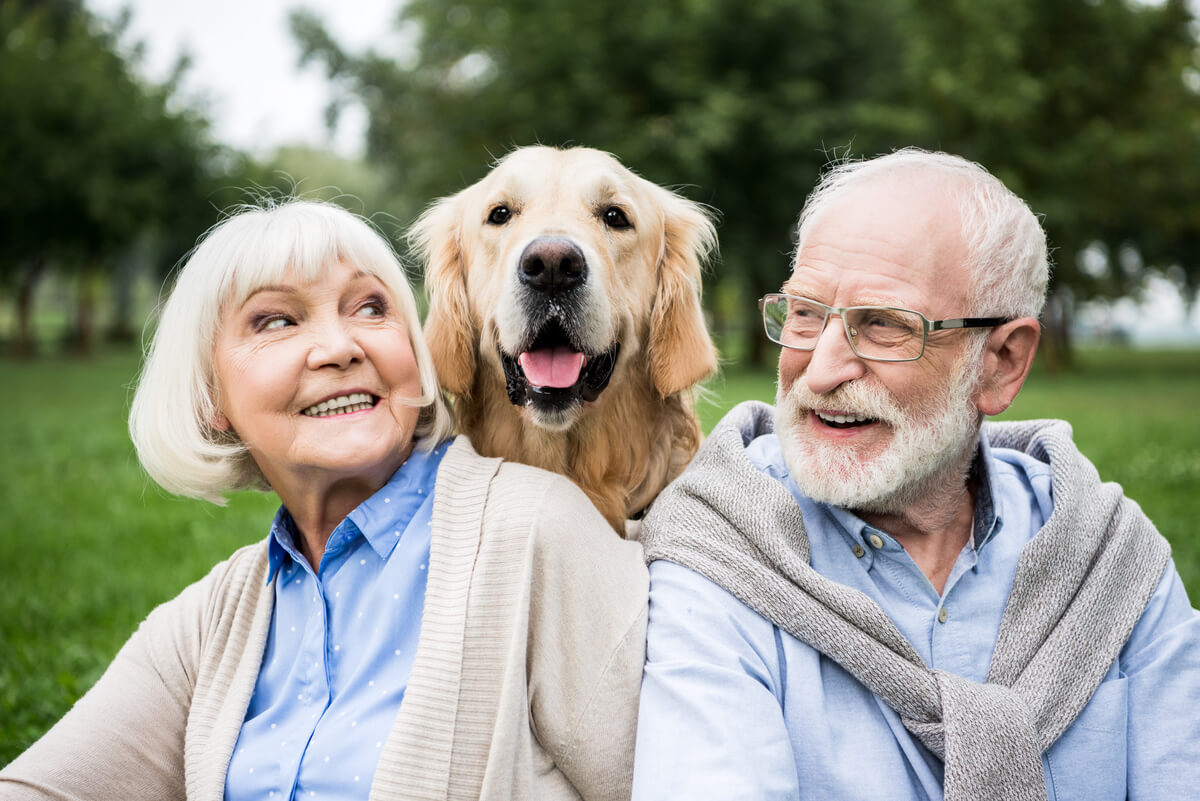 Owning a pet in our senior living communities can also help:
Reduce anxiety
Boost self-esteem
Provide structure and purpose
Provide companionship
Introduce seniors to new people
If you or a loved one is nervous about moving into senior living, having a pet is an excellent way to introduce yourself to the community. Having an animal friend can also make the transition easier.
Will my pet enjoy assisted living?
Our retirement communities are about making life easy for seniors. With all the time not spent cleaning a home or preparing meals, you'll have more time to devote to your pet.
Some of our communities, like Ridgmar Place, have an on-site dog park to let your little friend run free with other pets. The large windows in our communities will also be perfect for cats to soak up their much-needed sun naps.
What if I'm a senior without a pet?
We have many seniors who are not pet owners. Many of our communities have regular therapy dogs who stop by for a visit. Communities like The Seasons of Reno have permanent residents like Jack and Joe.
Our Health and Wellness Director and creator of the Connections memory care program has completed extensive research with robotic pets. Dr. Sandra Petersen used a computerized seal to reduce agitation and stress among seniors living with Alzheimer's and dementia.
Spending your retirement with the right animal companion is a joy, but owning a pet is not a requirement at Pegasus communities. Assisted living that allows dogs and cats brings fulfillment and independence to seniors' lives.
Find Pet-Friendly Senior Living Near Me
Pegasus Senior Living owns and operates over 30 independent living, assisted living, and memory care communities across the United States. Find a pet-friendly assisted living community near you and bring your furry friend along for a personalized tour of the pampered life.