The senior population is expanding. According to the World Health Organization (WHO), the proportion of the world's population over 60 years old is expected to nearly double from 12% to 22% by 2050. We can also expect that by 2030, 1 in 6 people in the world will be aged 60 years or over. That means that people are living longer. They are also spending more time considering how they'd like to spend their later years.
Why are seniors living longer?
The baby boomer generation is reaching that time of life when senior living becomes more appealing and beneficial. Seniors are living longer due to having better health.
Several factors influence good health including genetics (which we can't change) and lifestyle factors that we can control. Factors such as living in a supportive environment, feeling productive, maintaining a balanced diet, and engaging in regular physical activity make a big impact on one's overall wellness.
Senior living communities
One great option that incorporates all of those lifestyle factors is senior living. Overland Park, Kansas is home to many senior living communities, but finding one that meets your needs requires a bit of research. You should start with determining what's important to you or your loved one.
Start by asking yourself these questions:
What activities or hobbies do you enjoy?
What are your wellness goals?
What are your food and diet preferences or requirements?
What assistance do you need to live more independently?
Are you ready to downsize into a more manageable living space?
Living longer and thriving in senior living
Overland Park, KS area seniors know it's great to live longer but important to also live well. At Glenwood Village of Overland Park, an assisted living and memory care community, residents' health care needs and lifestyle preferences come first.
Combining the care that you need when you need it with a warm, inviting environment makes it easy to create the comfortable lifestyle you want.
This hidden jewel in Overland Park immediately feels like home. The supportive environment is evident from the warm greeting you receive in the foyer to the friends you'll meet as neighbors. Our associates are here to cater to your needs and enjoy helping each resident meet their wellness goals.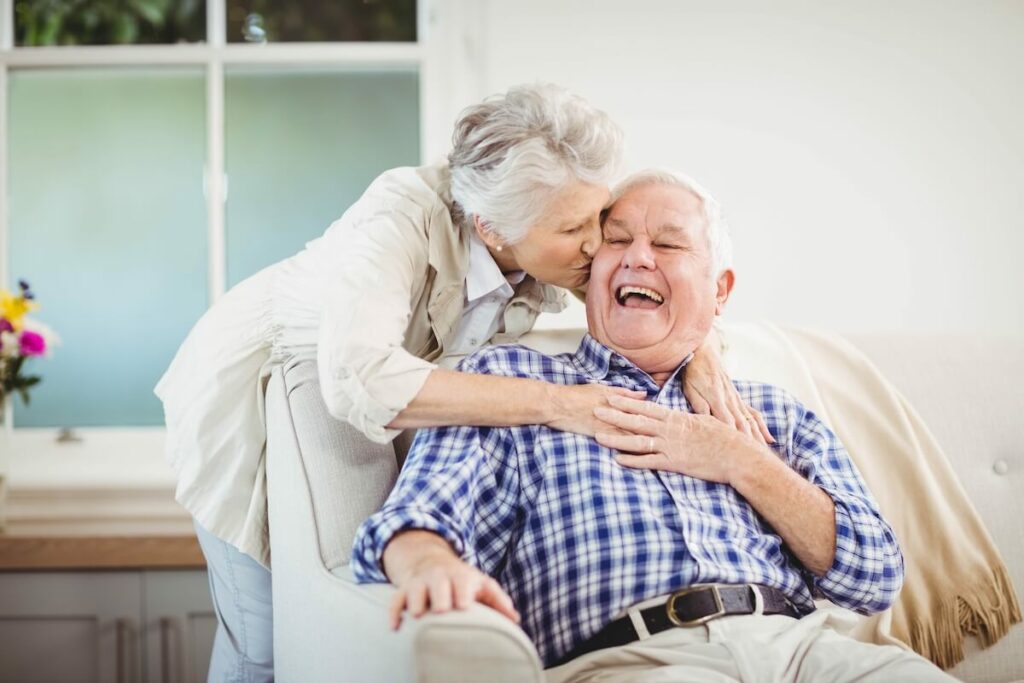 Living longer and living well is all about putting yourself first.
Assisted living
Let us help you get on with your day and get back to enjoying it. We can help with medication management, dressing, bathing, and taking care of daily tasks like housekeeping. Removing stressors that make life more burdensome can make all the difference. As we age, our needs change and it's normal to need a bit more help.
Having help that lets you stay well and independent means you have more time for the fun things in life. Keeping an active social calendar is good for your physical and mental health.
Studies show that isolation and loneliness are linked to higher rates of physical and mental illness including:
Diabetes
Anxiety
Depression
Heart disease
Cognitive decline
In an active senior living community like Glenwood Village of Overland Park, you won't have to worry about those risks. You can be as active as you want to be, enjoying time with friends and family. Getting involved in clubs and hobbies is good for the mind, body, and spirit.
Memory care
Individuals who require memory care thrive in a secure and consistent environment with specialized attention from trained associates. Staying active is also easy as residents participate in active day-to-day schedules. Our signature programming, Connections, meets all of these needs with its data-based and evidence-based structure.
The Connections program is led by Dr. Sandra Petersen, Pegasus' Senior VP of Health and Wellness who specializes in neuroplasticity techniques. The program incorporates neuroplasticity to engage memory care residents with mentally provoking activities, encourages movement, and brings stability and fulfillment to everyday life.
The key to a happy, long life
As seniors are living longer, the focus on health and wellness is key to a happy life in senior living. Overland Park, KS seniors can find the perfect balance of care, comfort, and fun at Glenwood Village.
In addition, getting exercise, eating well, and maintaining a social life are all part of everyday life here. Now is the time to invest in your well-being and consider what your future health needs may be. Finding a senior living community where you can age in place and enjoy life is a must.
Look no further than Glenwood Village of Overland Park
So, why are seniors living longer? Because they are investing in their health and wellness. They are taking the time to enjoy life with hobbies, creative pursuits, and fun social activities. They are also getting expert help when they need it. This holistic approach to life is easy to attain at Glenwood Village of Overland Park. Contact us today or give us a call at (913) 385-2052 to set up a tour of our inviting community.