How We Treat Our Residents and Each Other at One of the Most Supportive Senior Living Companies Nationwide.
Pegasus' communities are known in their areas for local hospitality, contagious passion, and endless care toward our seniors, families, partners, and ourselves. It's what emboldens our team even during the COVID-19 pandemic, because our strength is needed now more than ever to continue enriching seniors' lives.
How are we changing what senior living service looks like?
Pegasus associates and leadership members arrive at their jobs every day with a goal to do all we can to fulfill seniors' lives through safe interactions and activities, dining options, care services, and more.
What Have Pegasus Communities Been Doing to Help Residents Through the Pandemic Socially?
All of our communities are posting on their Facebook pages to show the events, parties, and entertainment we've been hosting for our residents. Although our interactions differ quite a bit with COVID-19, the socialization aspect of our communities remains present and thriving. One shining example at our community in Arlington, TX truly shows our commitment to local and passionate care!
Residents in our active adult independent living community Town Village Crossing have had a tremendous time taking care of community pets Dottie and Quacker Jax, a chick and duckling. What's even better is that leadership members President Ed Barnes and Daniel Leaf, Divisional VP of Operations, built a Whataburger-themed chicken coop just for Dottie and Quacker Jax! 
"It took two weekends for Ed and Daniel to build the Whataburger chicken coop, but the smiles on the residents' faces were worth it."
What's the Story on the Chicken Coop?
Here's how the chicken coop idea started. The Town Village Crossing team knew that the restrictions due to COVID-19 were hard on the residents. In true Pegasus fashion, the team wanted to bring their seniors joy and fun.
Seeing as how the community is in Texas, many residents had grown up on farms and it sparked an idea for the Town Village Crossing associates. Residents were soon tickled when eggs arrived at the community. For 20 days, associates and residents alike eagerly waited for them to hatch.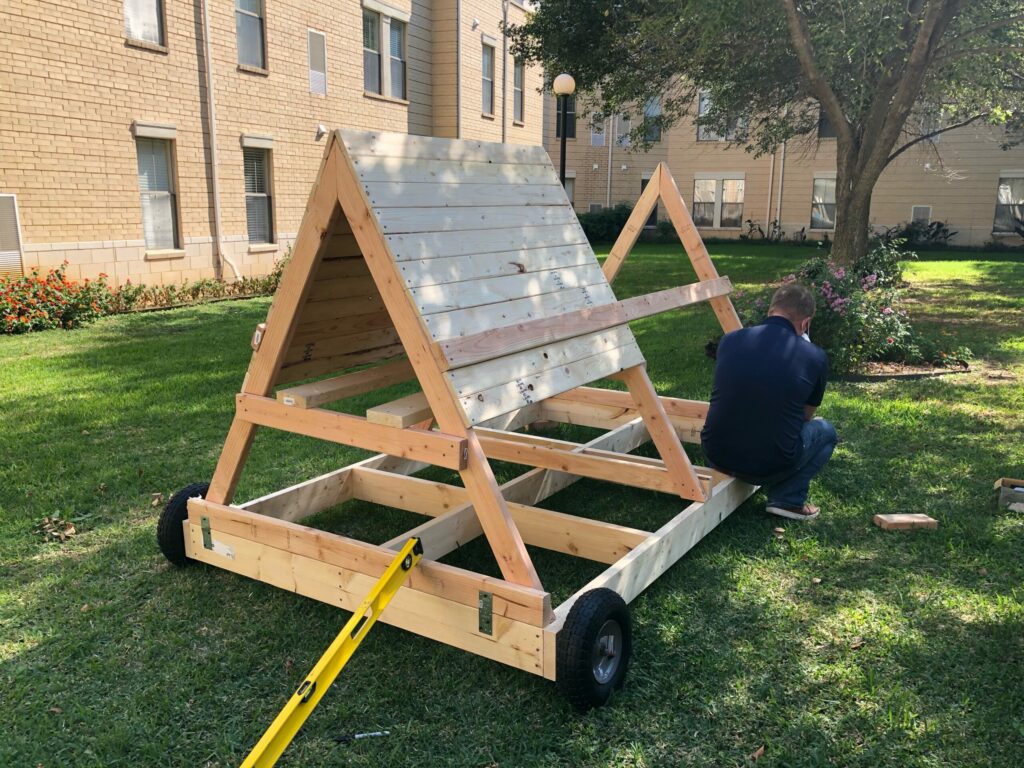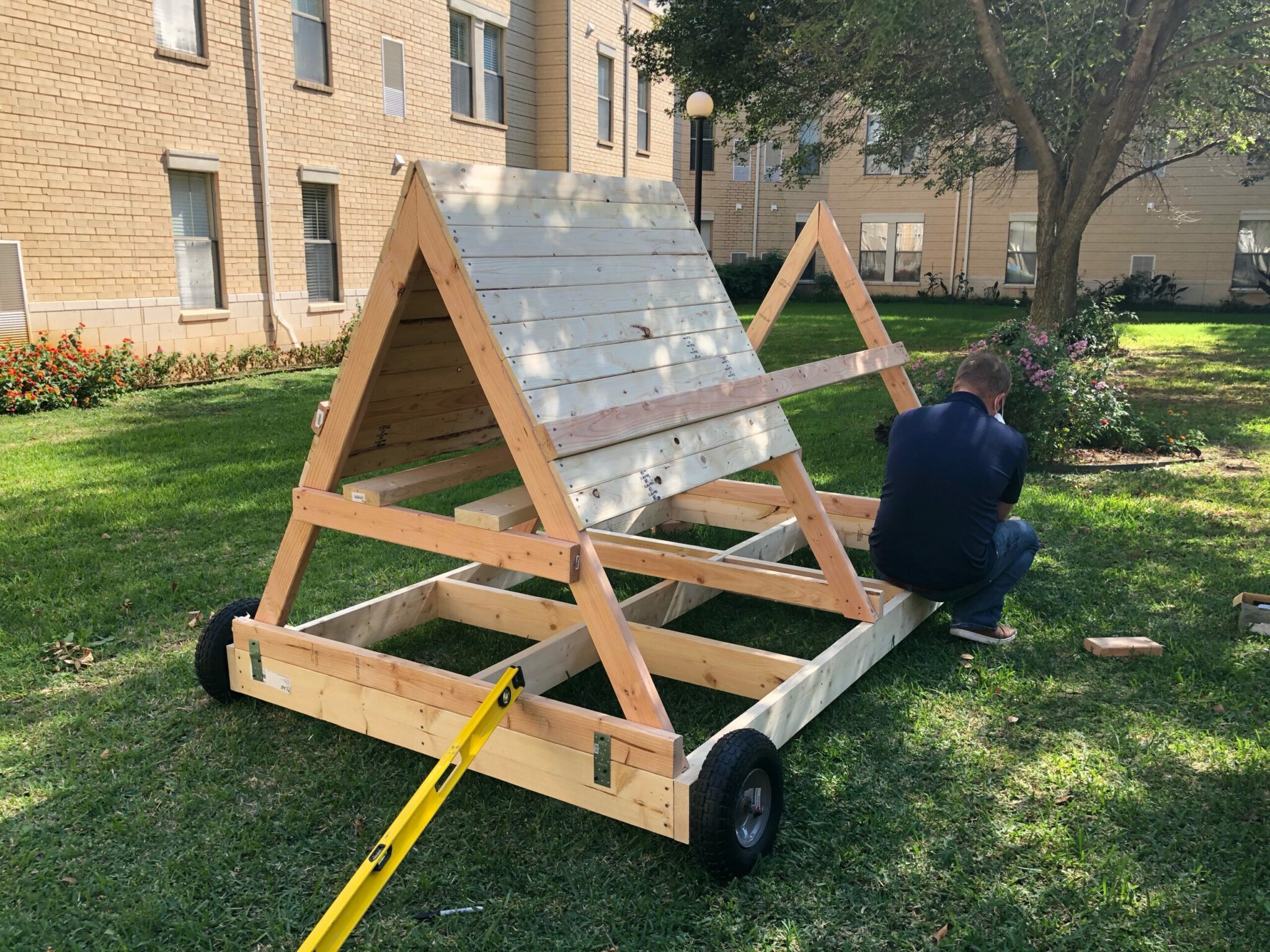 About two weeks after Dottie and Jax were born, the community realized they were rapidly outgrowing the container that was made for them. Cholly Gordon, the Life Enrichment Director, reached out to Daniel and Ed for help. Daniel immediately began drawing up plans for the chicken coop and Cholly arrived with orange and white paint buckets. It took two weekends during hot temperatures, but the Pegasus leadership members were determined to get the coop made for their residents.
Dottie and Jax have been living happily in their home ever since with residents coming to visit every day! In fact, residents and associates take the two on daily walks to encourage exercise and socialization opportunities.
Our Passion, Our Service
Pegasus Senior Living would not be the passionate company that it is today without the people who make up our communities and our Community Support Center in Dallas. Our values of Passion, Care, Accountability, Teamwork, and Financial Stewardship are what set us apart. Although we've highlighted one example, there are many more moments of care happening daily across all of our communities. Find a community near you or search for us on Facebook!
What Are Pegasus' Core Values?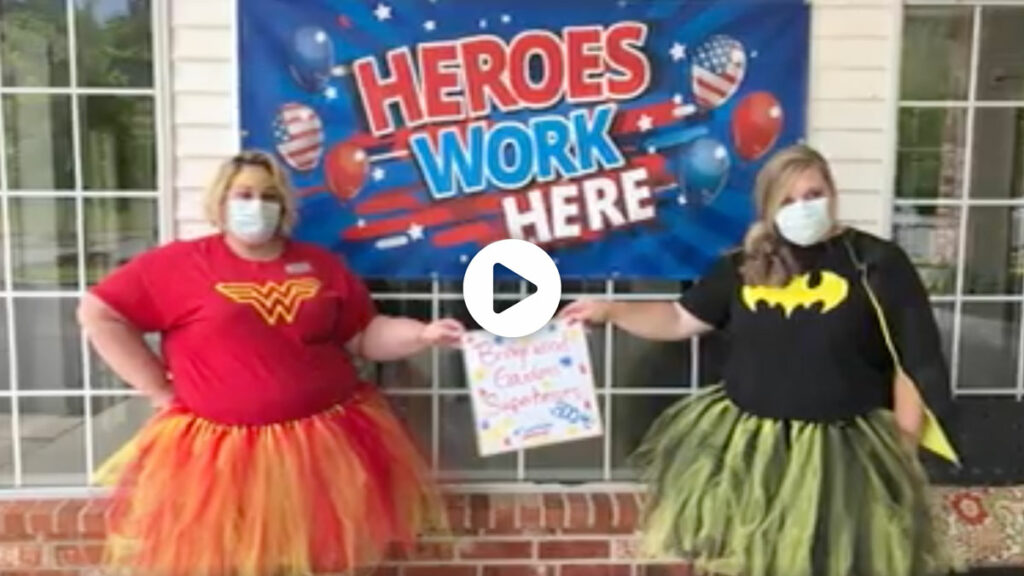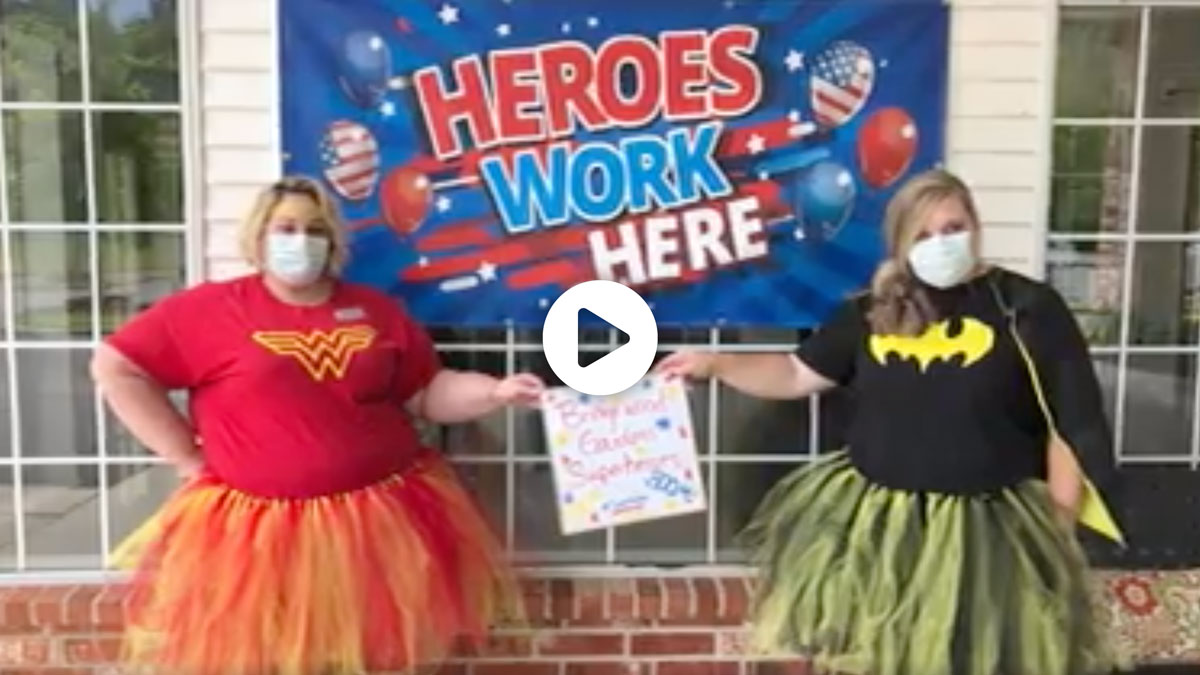 Read More About Our Pegasus Heroes
Our team continues to be true frontline heroes. Read more about our associates and how they are changing lives every day through our Pegasus Hero blog series.
Our associates would love to learn about how they can meet your needs by providing the most beneficial senior living services to you. Please send us a message to learn more.