Nurturing Seniors and Easing Families' Concerns Through Expert Care and Support
When it comes to the delicate matter of senior care, the decision-making process can be fraught with uncertainty and emotional upheaval. Are you on a quest to find the perfect senior housing in Roswell, GA? Are you looking for a community that balances independence, personal care, and community?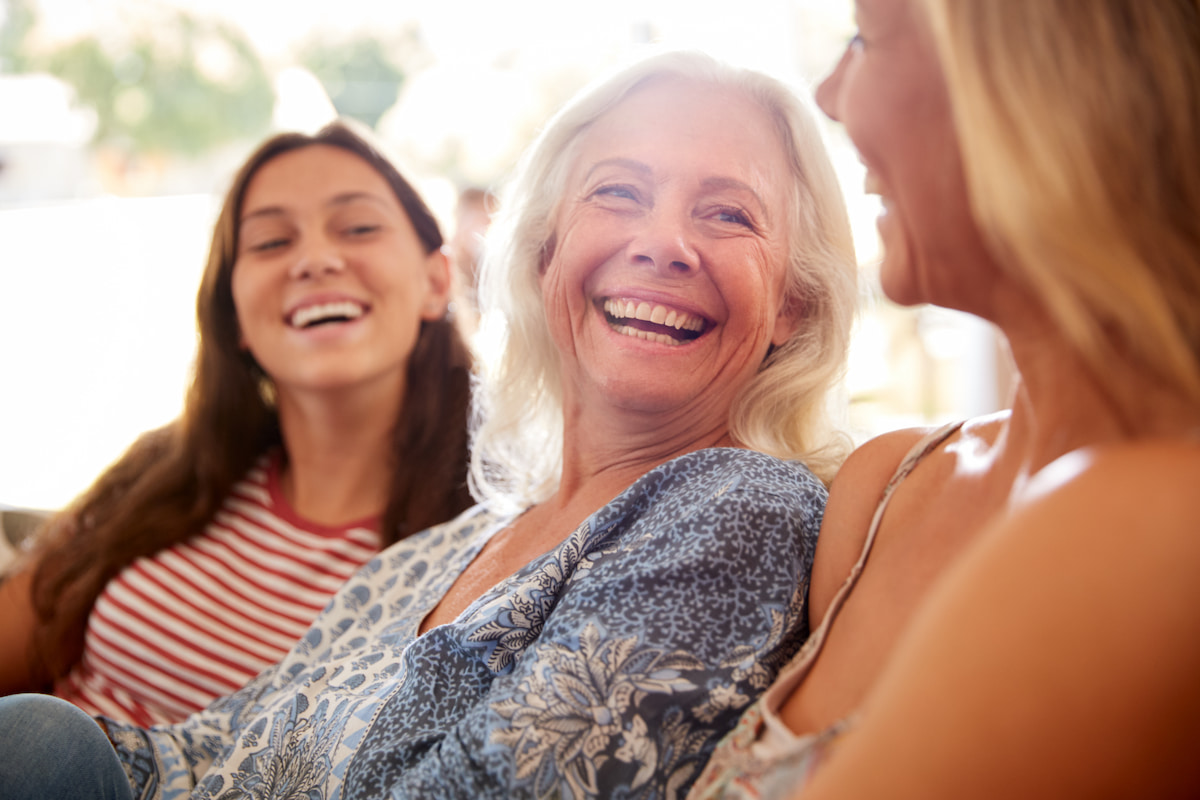 Roswell senior living communities, like Historic Roswell Place, are designed to provide older adults and their families the assurance they need at every level of care.
Why Choose a Senior Living Community?
Senior living communities are more than just a place for seniors to live. They are thriving environments where seniors can enjoy their golden years with peace of mind, knowing they have access to the care services they need, when they need them.
Unlike staying at home, these communities offer a variety of floor plans, amenities, and activities to cater to the unique needs and interests of each resident. Whether your loved one requires assisted living, memory care, or independent living, senior living communities provide an engaging and secure environment that promotes overall well-being.
Assisted Living: Independence with a Helping Hand
Assisted living communities offer a unique blend of independence and personal care. These communities provide seniors with the assistance they need with daily tasks, such as:
Medication management
Bathing
Dressing
Chef-prepared meals
Housekeeping and transportation services
Residents are free to pursue their interests and socialize with their peers. They don't have to worry about daily hassles or being lonely. Assisted living provides a higher quality of life.
Memory Care: Specialized Support for Cognitive Health
Memory care is a specialized type of senior care offered by many senior living communities.
This type of care is specifically designed for seniors with Alzheimer's, dementia, and other cognitive impairments.
In addition to providing personal care, memory care services include therapeutic activities and environments designed to slow cognitive decline and improve quality of life.
Our Signature Connections Memory Care Program: A Unique Approach to Dementia Care
When it comes to dementia care, a one-size-fits-all approach is far from ideal. Each individual living with Alzheimer's or other forms of dementia has unique needs and experiences.
Recognizing this reality, Historic Roswell Place offers the signature Connections memory care program.
Dr. Sandra Petersen designed this approach to provide personalized, comprehensive care for residents while offering peace of mind to their families.
The Core of Connections: Person-Centered Care
At the heart of the Connections memory care program is a commitment to person-centered care. This means we focus on the individual first, not their memory loss.
We take the time to understand each resident's life story, interests, needs, and abilities. This deep understanding allows us to tailor our care and activities to each individual, fostering a sense of purpose, fulfillment, and well-being.
Comforting Families, Engaging Residents
We understand dementia affects individuals and their loved ones. The Connections program provides comfort and assurance to families. We keep families involved in their loved one's care and provide regular updates about their well-being.
We also offer resources and support groups to help families navigate the emotional and practical challenges of having a loved one with dementia.
Our residents engage in meaningful activities based on their personal interests and abilities. These activities are more than just pastimes. They are integral to our approach to slowing the progression of Alzheimer's and other dementias. Engaging the body and mind can enhance cognitive function, improve mood, and maintain physical health.
Our community is secure but we also provide supervised outings. Residents do not feel like patients. They have the support to lead a fulfilling lifestyle.
The Importance of a Signature Program in Dementia Care
A signature program like Connections is essential in dementia care for several reasons. Firstly, it ensures consistency in the quality of care. Whether it's daily routines, activities, or family communication, a structured program provides a standard that all staff members follow.
A signature program allows for specialization. With a program dedicated to memory care, team members can:
Develop expertise in dementia care techniques
Stay updated with the latest research
Provide the best possible care for residents
Our dementia care program signifies a commitment to excellence. It shows that the community is invested in providing high-quality memory care and continually seeks ways to improve.
The Connections memory care program at Historic Roswell Place exemplifies our commitment to person-centered, compassionate dementia care. We strive to ensure our residents live fulfilling lives while providing their families with the assurance they need.
The Assurance of Senior Living Communities in Roswell, GA
One of the primary concerns for seniors and their families is the uncertainty and worry about the future. What if our loved one falls and no one is around? What if they forget to take their medicine? Roswell senior living communities alleviate these fears by providing round-the-clock care and supervision.
Moreover, the average cost of senior living communities is often comparable to or even less than that of maintaining a home and hiring in-home care services.
The Genworth Cost of Care Survey reports the average cost of an assisted living facility in Roswell (Atlanta area) is $3,535 per month. The price tag for 44 hours of home care per week is $4,385 on top of all the other personal expenses.
With various retirement communities in Roswell, GA offering different levels of care, families have the flexibility to choose a community that fits their budget and meets their loved one's needs.
A Community Near the Chattahoochee River
Historic Roswell Place, a premier assisted living and memory care community in Roswell, Georgia, nestles close to the scenic Chattahoochee River. This location not only offers beautiful views but also provides residents with ample opportunities to enjoy nature and outdoor activities.
Senior Housing in Roswell, GA: A Beacon of Assurance for Seniors and Families
Choosing a senior living community is a significant decision that requires careful consideration. However, the right information and guidance can lead to a rewarding new chapter in a senior's life.
Historic Roswell Place offers a comprehensive range of care services designed to provide seniors and their families the assurance they need. As they navigate this new journey, they can rest assured knowing their loved ones are in capable and caring hands.
Contact us to begin the journey to peace of mind and well-being.