Caring for elderly parents can be emotionally, physically, and financially challenging. As a loved one's health issues become more complex, families may experience difficulties beyond what they are comfortable managing.
If you're feeling burned out or overwhelmed by caretaking duties, consider some ways senior living communities can help manage stress and anxiety. These communities support seniors who need little help or specialized Alzheimer's care.
South Hill Village is a southern Spokane community that provides independent living, assisted living, and memory care services to seniors. Utilizing our services can help seniors and their family members manage stress.
Whether you're in the nearby towns of Spangle, Rockford, Fairfield, or even further south, here are some tips on managing worry with senior living and expert Alzheimer's care.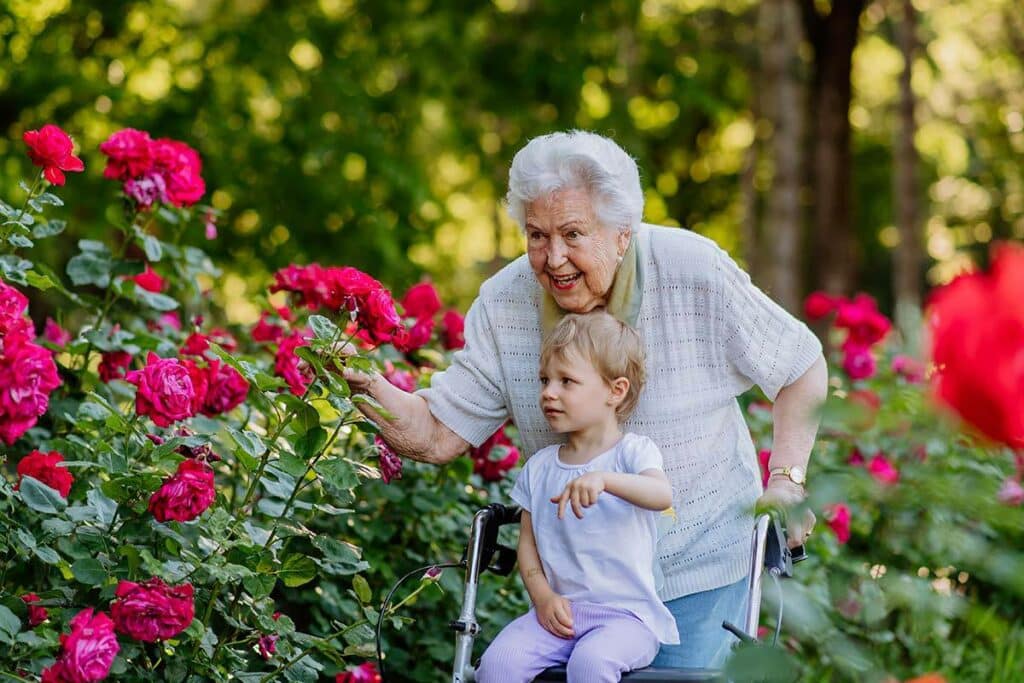 Start Here
Reducing anxiety for an older adult may be a part of the caregiving process. These duties can create stress for family caregivers. General worries about the well-being of a loved one can also trigger mental health problems.
Explore how the three levels of care at South Hill Village can help an aging family member.
Independent Living
Independent living is an excellent option for self-sufficient seniors who want to remain as autonomous as possible. Our independent living community has all the amenities you'd expect from a resort:
Fitness center
Restaurant-style dining
Home maintenance services
Housekeeping
Transportation
The idea behind independent living is that it allows seniors to stay engaged in their own lives while still having access to help if needed. Residents also benefit from access to valuable socialization and activity programs. Reducing the chance of isolation and idleness helps reduce mind and body issues.
Assisted Living
Assisted living goes a step further by providing more comprehensive support services to those who need more help managing day-to-day tasks due to physical or cognitive impairments.
Our Spokane assisted living community provides onsite medical staff and personalized care plans. Services include the amenities of independent living plus:
Medication management
Personal grooming assistance
Mobility support
On-site physical, occupational, and speech therapy
Activity of daily living support
Seniors in assisted living receive a higher quality of life. Our community is set up to encourage and extend happiness in retirement. Assisted living lets older adults continue a path of independence at their pace.
Memory Care
Memory care is designed for seniors with Alzheimer's or dementia. This type of senior living provides specialized programs and environments that are secure, calming, and easy to navigate.
Alzheimer's care in Spokane is available at South Hill Village. The Connections program is our signature service to support residents and their family members. Loneliness and depression are severe issues for people with memory loss.
Additional mental health issues like anxiety and depression can lead to a faster decline in health. Maintaining a healthy lifestyle is vital for brain power in any senior, regardless of their diagnosis.
Dr. Sandra Petersen's Connections program for memory care keeps seniors with dementia active, social, and learning. Our dementia care team works to support the unique needs of residents by working closely with family members.
Family involvement and support are crucial parts of our goal in memory care. We are here to reduce stress and caregiver burnout.
Three Ways to Care for Elderly Parents and Reduce Stress
Caring for elderly parents can come with several challenges. From the physical and emotional toll on family members to the financial costs, caring for elderly parents as they age can be overwhelming and stressful.
It's critical to create a support system of resources, know when to seek professional help, and make caring for yourself a priority. Decreasing the stress associated with caring for elderly parents ensures everyone involved gets their needs met.
1. Create a Support System
Caring for elderly parents is a group effort. Senior living communities like South Hill Village provide support systems that incorporate:
Professional caregivers
Medical personnel
Recreational therapists
Culinary teams
Maintenance professionals
Homemakers
Our team members come together to provide seniors with the best care in all aspects of life.
Home caretakers can form support systems by connecting with family members or friends. An arrangement of additional hands can help alleviate feelings of isolation and provide much-needed comfort.
2. Seek Professional Help When Necessary
If a parent is exhibiting signs of depression or anxiety, you may consider seeking professional help from a counselor or therapist. Mental health professionals can offer helpful strategies for dealing with difficult emotions like grief and fear.
Family caretakers are also encouraged to join support groups to connect with others in similar positions. Start by looking into the resources available from the Washington State Department of Social and Health Services.
Online resources are also available for people living in smaller towns such as Spangle and Fairfield. Consult the Alzheimer's Association Washington State Chapter for resources on brain health related to Alzheimer's care in Spokane.
3. Take Care of Yourself
Caring for elderly parents often involves sacrificing time and energy, which can lead to fatigue or burnout if left unchecked. Taking care of yourself is the only way to provide proper care to others.
Start caring for yourself by:
Getting enough sleep
Eating healthy meals
Exercising regularly
Setting aside personal time daily
Practice self-care activities such as yoga, reading, or meditation. Try getting out into nature whenever possible. Take your loved one to admire the beauty of places like the Hanging Tree Historical Monument or James T. Slavin Conservation Area.
Anything that can recenter your focus and ground you as an individual is vital to preventing caregiver burnout and frustration. Take steps to reduce stress so you can be there for your loved one when they need you most.
At South Hill Village in Spokane, we understand the stressful nature of caring for elderly parents. We create an environment where seniors and family members feel supported. Taking steps towards managing stress levels through support systems and self-care activities, we can help during what can be a difficult time.
Senior and Family Caregiver Support in Spokane, Washington
Contact us in Spokane to relieve the stress of caring for an aging loved one. Meet our team and feel the support of our senior living community.