From Loneliness to Companionship
If you remain COVID-free and follow our safety precautions, you will now be able to visit your loved ones in most Pegasus communities.
What happens when you cannot visit your senior family member or friend?
Even with the help of virtual visits and social media, many of our residents have missed their loved ones throughout the pandemic. However, we are doing all we can to reunite you with your family member. If you are in a state where visits are not allowed quite yet, we will continue keeping you apprised of what your loved ones are up to and monitor state guidelines.
What Else Has Pegasus Done to Help throughout the COVID-19 Pandemic?
Since the COVID-19 pandemic's emergence, our entire Pegasus team has succeeded in their efforts to make their communities as secure and engaging as possible. Its trained associates well-educated on COVID-19 protocols and procedures have organized unique, socially-distanced activities. These include but are not limited to art classes at The Oaks at Inglewood, decade-themed dance parties at Broadway Mesa Village, picnics at The Courtyards at Belleview, and interactive digital activities at every community.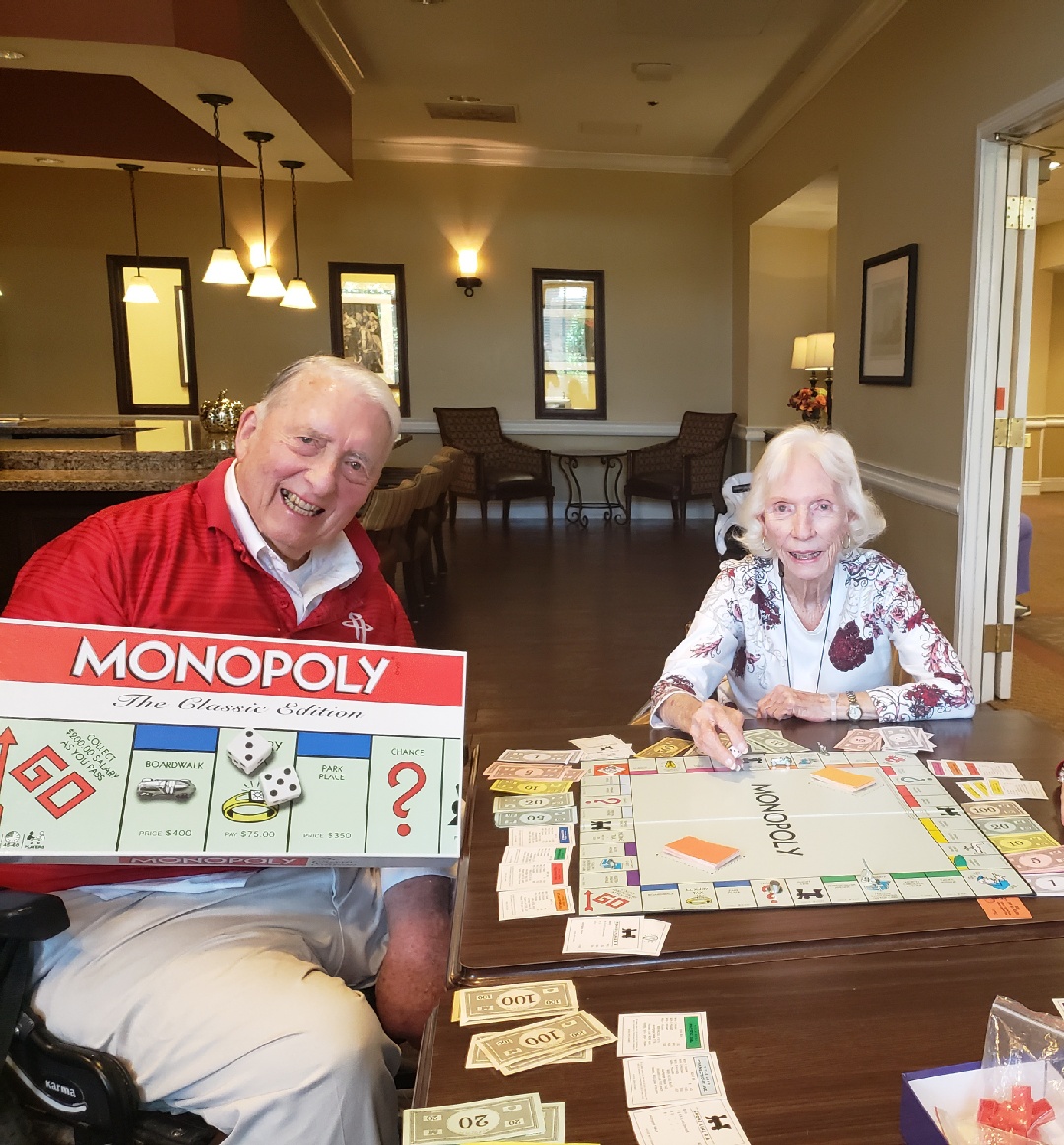 How Often Are Residents Visited?
With the information it had collected about ten years before the pandemic, the National Survey of Residential Care Facilities measured how often each of their participants received visitors over one month. The vast majority of them of them had interacted with at least one person from outside of the facility, as you can see from the table below:
| | | | | |
| --- | --- | --- | --- | --- |
| Not at All | Every Day | At Least Once | About Once A Week | Several Times a Week |
| 8% | 11% | 11% | 13% | 31% |
We encourage you to visit our community to bring a sense of normalcy back into all of our lives, and especially our seniors'.
Which States Have Opened Senior Living Facilities and Which Ones Haven't?
Most states–aside from Alabama, New York, and Nevada–recently began allowing people to visit senior living communities and nursing homes in-person. We will continue to monitor what  state governors advise, act accordingly, and will open our communities to family visits as soon as we can and when it is safe in Alabama, New York, and Nevada.
What Is Written in State Guidelines?
Visitation rules vary by state. As one example, Pegasus communities in Texas now accept up to two family members or friends per resident who visit one at a time. In his interview with KHOU 11 News Houston, Pegasus Senior Vice President of Operations Justin Wray expressed his excitement about the news, but also assured everyone that his communities will continue doing everything they can to keep residents as healthy as possible. 
Visitors are required to have tested negative for COVID-19 within two weeks of visiting and should comply with social distancing guidelines while wearing personal protective equipment.
How Can I Get More Information About My Specific State's Response to COVID-19?
Both visitors and residents are thrilled to see each others' smiles in person once again. Do you want to see your loved one at one of our Independent Living, Assisted Living, or Memory Care communities? We provide updates about state guidelines on our Facebook pages–one for Pegasus and others for each community.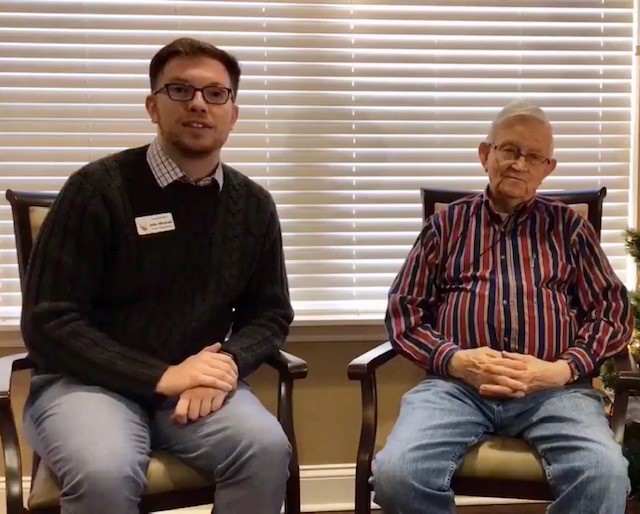 At Pegasus, our experts in senior living have exceeded all expectations by skillfully balancing our residents' physical and emotional health. Because we also value the individual and interactive learning experiences of their loved ones, we offer personalized discussions about the security of visitation.
Whether or not your state allows visits, you may also speak with one of our associates or visit the American Association of Retired Persons' website to stay up-to-date on all the details of its ever-changing guidelines.