Hello, I'm Dr. Sandra Petersen. I'm the Senior VP of Health and Wellness at Pegasus Senior Living.
My passion for enriching the lives of seniors led me to design the Connections memory care program. Today, this life-changing program is available in 28 Pegasus communities nationwide.
Our population is aging rapidly. Every single day, 10,000 Americans celebrate their 65th birthday. By 2034, the scales will tip even further when seniors outnumber those under 18 for the first time in history. This significant demographic shift underscores the growing need for quality senior housing and care options.
Understanding how to choose a retirement community is vital to the aging process. Finding the right fit for your lifestyle can seem daunting. Unscrambling the difference between retirement communities, senior living arrangements, and long-term care doesn't have to be complicated.
This blog will explore what a retirement home is and how it differs from other senior living options. Most importantly, we'll discuss how to choose the one that suits your needs perfectly.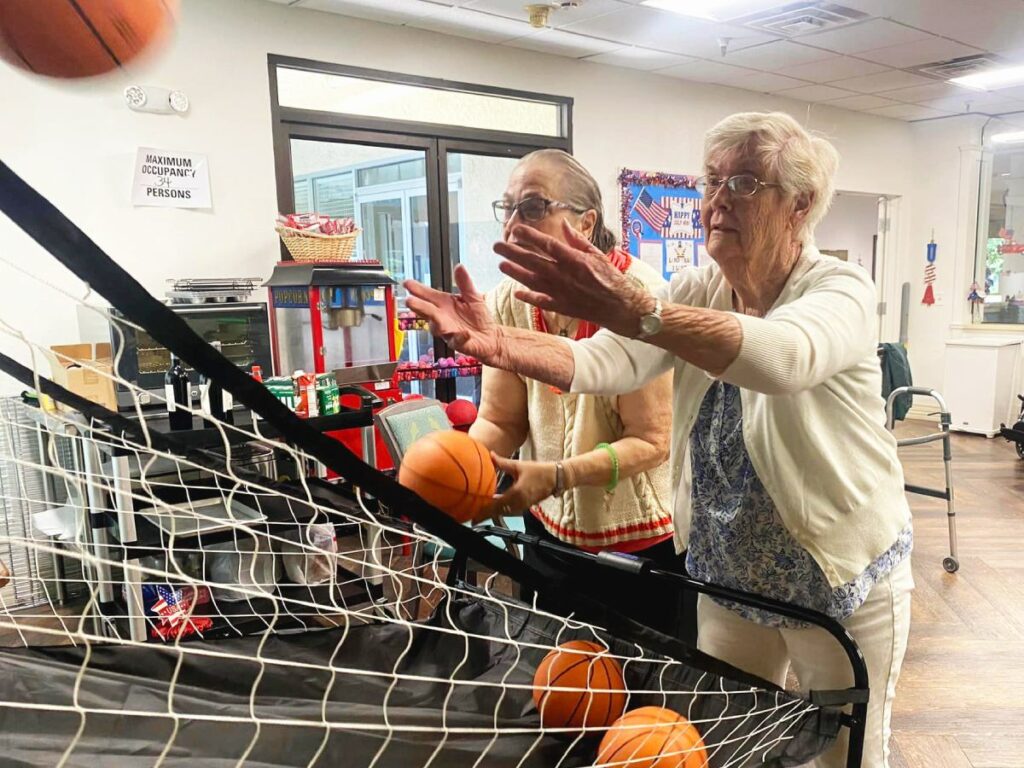 Types of Retirement Communities
A retirement home is more than just a place to live. It's a community designed with the unique needs and desires of older adults in mind. The senior living industry has shifted to use the term "communities" instead of "homes."
At its core, a retirement community is a congregate living facility that offers a maintenance-free lifestyle for its residents. This feature gives them time to focus on what truly matters: enjoying their golden years.
In these communities, each person or couple resides in an apartment-style room or suite of rooms. It's not much different from a traditional apartment. But unlike typical apartments, these homes are nestled within a vibrant community in your area. They are filled with like-minded individuals who share similar life stages.
What sets these communities apart are the additional amenities available within the building. Shared spaces are hubs of activity and social interaction. These can include:
Dining rooms for communal meals and social events
Common areas for socializing and making new friends
Recreational activities to keep you active and engaged
Healthcare facilities for long-term medical care and acute senior care
One important factor to consider when choosing a retirement community is its financial structure. The cost of living in these communities varies as much as the services they offer. The typical price structure in order of least costly to most includes:
55+ communities
Independent living
Assisted living
Memory care
Continuing care retirement communities
Nursing homes
Some operate on a rental basis, where residents pay a monthly fee, much like a traditional apartment. Assisted living and memory care typically charge for specialized care services. Others function similarly to a condominium, where residents purchase their homes in perpetuity.
Retirement communities feature an array of options as diverse as flavors of ice cream.
Anticipating your future needs and desires is crucial in determining what type of senior housing might be best for you. Whether it's medical services, social opportunities, or simply a change of scenery, finding the right fit can enhance your quality of life and provide peace of mind for your future.
Choosing a retirement community is a significant decision that requires careful consideration and planning. But remember, it's not just about finding a place to live—it's about finding a place where you can truly thrive.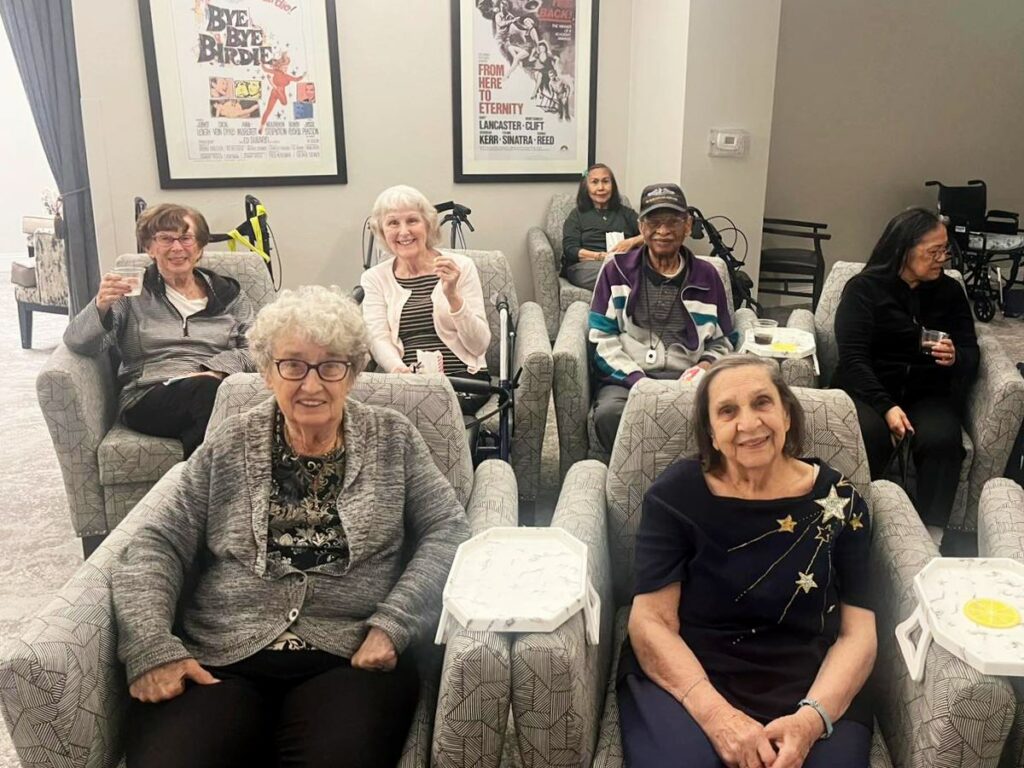 Independent Living
These communities can range from homes to cottages but are most commonly senior apartments offering a concierge approach to retirement living.
Independent living is best suited for active seniors. These communities are similar to traditional apartment complexes or housing developments with strong homeowners' associations.
An oasis for seniors, these communities generally offer dining, activities, and some form of a la carte personal assistance services. Housekeeping, laundry, and transportation are standard amenities.
Some independent living communities offer a theme and endless senior-friendly activities that include things such as:
Trips to casinos
Travel clubs and cruises
Fitness classes, golf, tennis, and swimming
Cooking classes and a focus on fine dining
Onsite clinics and wellness programs
Although some seniors use community transportation, many still drive, go to work, and enjoy their retirement life outside of the community. Independent living offers a social network and reliable services that cater exclusively to the needs of older adults.
Assisted Living
Assisted living residences are best described as housing for people with disabilities or older adults who cannot or choose not to live independently. Most offer apartments that can be appointed with furniture of the resident's choosing, resulting in a more home-like environment.
Seniors in assisted living enjoy the group environment to keep up with friends and like-minded people. Almost all of these communities offer personal care, medication, dining, housekeeping, and laundry services. Some allow pets and offer pet care services.
These senior living communities provide transportation to and from doctor's appointments, and many also offer in-house visiting physician services. Depending on the facility, additional care services may include:
Podiatry
Audiology
In-house rehabilitative services
Dentistry
Some assisted living communities offer memory care for seniors with Alzheimer's and dementia. Care is provided to these residents by specialized staff members who understand the needs of people experiencing memory loss.
Memory Care
Memory care is a specific type of assisted living designed for individuals needing long-term care to maintain their quality of life. This specialized service is for seniors with Alzheimer's or dementia.
Our Connections program engages emotions, encourages movement, challenges the brain, and supports socialization through the Connect, Move, Learn sequence. Here's how we do it:
Engaging the Emotions: We use music, art, and social interaction to trigger memory and positive emotions. Activities like SingFit, a program that uses classic songs to elevate mood and improve speech, and hobbies like painting, drawing, and crafts help your loved one stay engaged and joyful.
Encouraging Movement: The mind-body connection is crucial for maintaining quality of life. We offer activities like boxing, walking clubs, and other fitness programs under careful supervision. These activities not only keep the body active but also stimulate the mind.
Challenging the Brain: We continuously find new ways for residents to engage with information. Our brain-stimulating activities include word games, reminiscence therapy, book club, and story time. Plus, we provide brain-healthy foods to support cognitive health.
Supporting Socialization: Regular interaction is vital for mental health and cognition. We offer a variety of group activities to foster relationships and provide a sense of belonging and structure.
My firsthand experience inspires the Connections program in the memory care field. It's not just about my experience. It's about the collective experience of our dedicated and caring team, who are committed to enhancing the lives of our residents every day.
Nursing Homes
People who do not need to be in a hospital but cannot be cared for at home may opt for short-term stays in a nursing home. In contrast to independent and assisted living communities, nursing home facilities typically operate under a medical model rather than a residential care model.
This form of senior care includes professional rehabilitation and services for people who have acute needs or may be chronically ill. Nursing homes employ skilled nurses who care for patients' medical needs 24 hours a day.
Due to the medical model, Medicare helps pay for this temporary senior living option. Some care services may be covered by insurance in assisted living, but not things like monthly rent.
Continuing Care Retirement Communities (CCRCs)
CCRCs are retirement communities that offer a continuum of support for aging care needs. It supports the aging-in-place philosophy of not needing to move as needs change. These communities provide the most common senior services on one campus:
Independent living
Assisted living and memory care
Skilled nursing
These various levels of housing and care may be arranged on different floors or wings of a single high-rise building or in physically adjacent buildings. The emphasis of the CCRC model is to enable residents to avoid having to move facilities. The next level of care is down the hall or in the building next door if needs change.
Deciding How to Choose a Retirement Community
Regardless of the type of retirement community you choose, there are some questions to consider to ensure the best fit. The National Institute on Aging suggests the following:
What do you want in retirement?
What is important to you—nursing care, meals, physical therapy, a religious connection, hospice care, or special care units for dementia care?
Do you want a place close to loved ones for regular visitation?
Talk with friends, family, church members, social workers, and health care providers to see their suggestions.
Call and visit different facilities to see how many people live there, what it costs, and what services they offer. Inquire as to whether they have a waitlist.
Visiting a community is your chance to interview them and make requests to guide your decision. Don't hesitate to ask:
For a meal
To meet with the directors
To meet with a representative from the nursing department
Try revisiting the location without calling ahead on another day of the week. Get to know other staff members and activities at different times of the day.
Keep a mental checklist in your head and notice things like:
Is the dining room attractive and clean?
Does the food look and smell tempting?
Do residents seem happy?
Are the activities engaging?
Are people friendly?
Ask for a copy of the residency contract to review. Carefully read the agreement and question the director about anything you need help understanding. Ask a friend or family member to read over the contract as well.
Independent living communities are not licensed. Assisted living, nursing homes, and CCRCs must regularly pass state inspections. You can find state inspection reports online or ask the community for a copy.
Facilities that accept Medicare and Medicaid funds must be certified and pass state surveys.
Find a Retirement Community Near You
Visit a Pegasus Senior Living community to learn about what a retirement home looks like and how it benefits older adults. Our senior living specialists are happy to be a resource in your journey to finding the best retirement lifestyle.